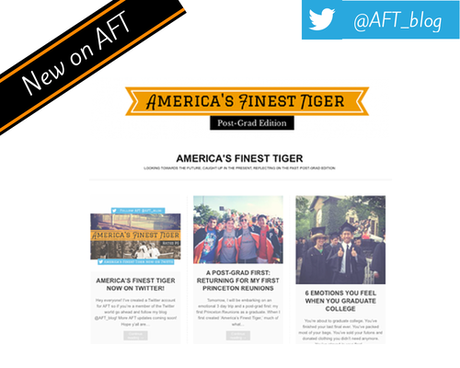 Happy World Cup Sunday everyone! After some feedback and deliberation, I've switched America's Finest Tiger to a new WordPress theme! Bye bye Adelle and welcome to the club, Triton Lite. Feel free to check it out! Anywho, I haven't been able to blog as much as I've wanted to this year, mainly because of this phenomenon called the real world (wait, the what?), but I am making a conscious effort to ramp it up as I settle down into my new job (that's right, a new job! *whew*).
Let's take a look at some of my upcoming blog posts:
Keeping Things in Perspective: Reliving the May 2014 San Diego Wildfires

I'm Back on Campus Again!…As An Alum? (Reliving my first Princeton Reunions)

The 6 Phases of a Typical Workday, As Shown Through Animal Vines

3 Lessons Learned from Food Network's Chopped

Finally Employed…Without Taking a Single Step

My 5 Songs Perfect for Reminiscing

Happy & Shooter Take Us Through the Notion of the 'Bandwagon' (thanks Lor for the inspiration!)

Life Lessons from Mr. Padre, Tony Gywnn, and His Legacy
Those are just some of the topics that you can expect me to blog about in the near future. If you have any questions or topics you want me to touch on, leave a comment below or shoot me an email!
Cheers,
Michael
P.S. don't forget to follow me on Twitter @AFT_blog for all tweets #AFT and #PostGrad related!