April 18, 2016
Acadia University Aerial View with a UAV
Master of Science in Applied Geomatics at Acadia University is  a unique joint program that is combined with COGS. The joint collaboration between the two education institutes allows students to further build upon their solid undergraduate foundation that they got from their University degree, adding skills in research, analysis, interpretation and presentations.
Acadia University, located in Wolfville, Nova Scotia is one of Canada's oldest and most respected universities. The video above features some aerial drone footage captured in 2015 of the campus highlighting some the various architecture found at Acadia University.
Check out other aerial drone / UAV footage featuring various geography from all across Canada …
[Video Source: François Foulem ]
By canadiangis
Filed in: Drone - UAV Aerial Views
Tags: Acadia University, Acadia University Aerial View, aerial views, drone, Nova Scotia, UAV, Wolfville
Also Check Out ...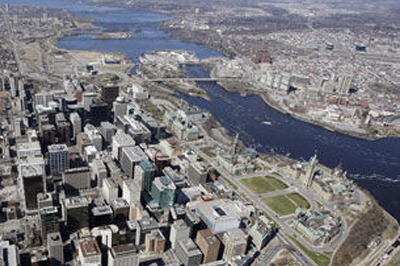 DJI Phantom Drone Ottawa Aerial Footage
Downtown Ottawa is the central area of National Capital Region and like many other down towns it is also the commercial and economic center. Situated along the Ottawa River Valley across the river from Gatineau, Ottawa is a scenic city as evident in this breathtaking aerial footage captured with a DJI Phantom Drone taken along the Ottawa River and the Ottawa Canal.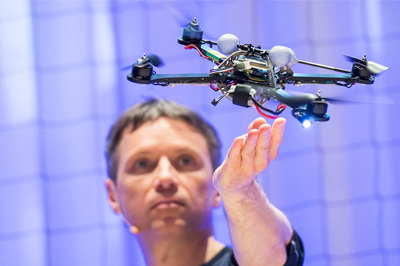 Meet the dazzling flying machines of the future
When you hear the word "drone," you probably think of something either very useful or very scary.
But could they have aesthetic value? Autonomous systems expert Raffaello D'Andrea develops flying machines, and his latest projects are pushing the boundaries of autonomous flight — from a flying wing that can hover and recover from disturbance to an eight-propeller craft that's ambivalent to orientation … to a swarm of tiny coordinated micro-quadcopters.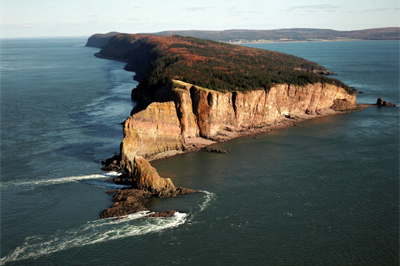 Scenic Cape Split captured with a UAV
Cape Split is a scenic headland located on the Bay of Fundy in Kings County. The 8 km Cape Split trail offers hikers one of Nova Scotia's most famous coastal views. Here is a video with some stunning high resolution aerial footage of Cape Split captured with a UAV.
GIM 2016 Geomatics Business Guide (free)