Yesterday, B and I did something we've always wanted to do: we went foraging for food in Central Park.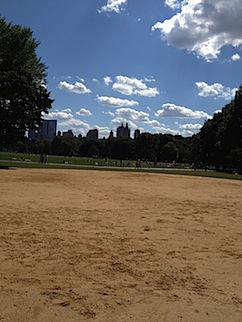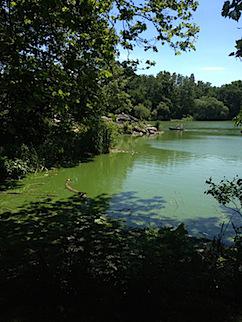 No, this isn't some form of elite "dumpster diving," and we didn't go around stealing half-eaten picnics or collecting cans.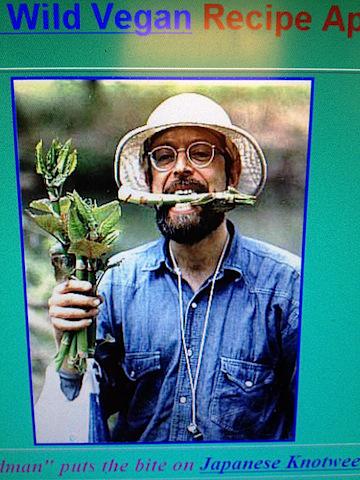 We went on a four-hour walking tour with "Wildman Steve," who taught us all about the bounty of edible greens, roots and berries we can find in season in New York's very own parks.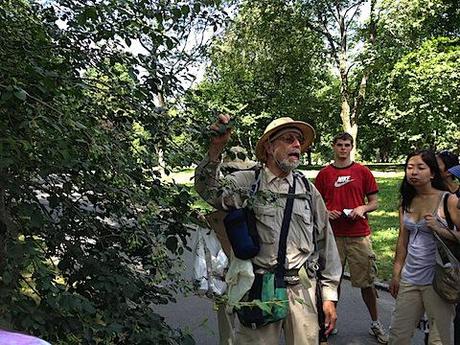 We learned a lot from Wildman. For example, did you know you can eat day lilies? If you pluck off the blossom, they'll grow right back the next day (hence the name). (They left a mildly unpleasant burning sensation in our throats, though.)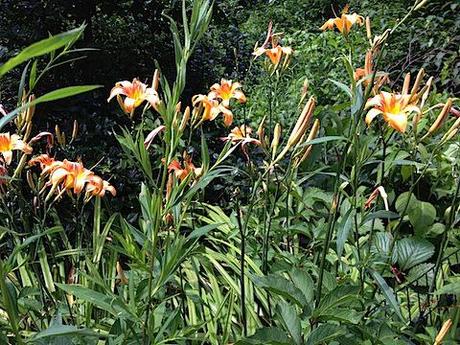 Central Park is also teaming with burdock roots! Burdock is a root vegetables used a lot in Japanese and macrobiotic cuisine. We actually just bought some the other day for our tofu-hijiki croquettes!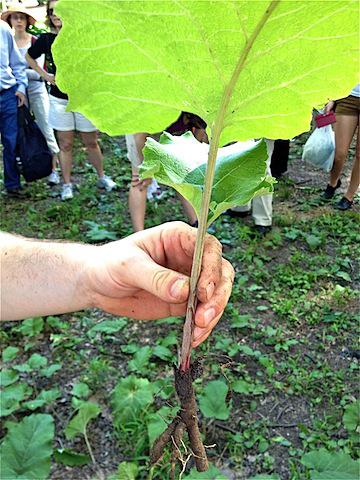 We collected quite a bounty.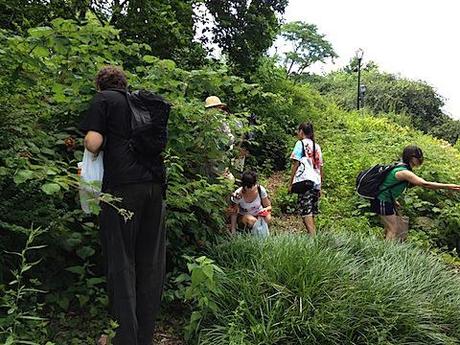 We were so invigorated when we got home that B went out to another park to forage for more greens, and I decided to make my own seitan. And by 7 o'clock, we put together a dinner nearly entirely foraged, grown, or made ourselves. Did I forget to mention we're growing basil and tomatoes right in the bedroom window?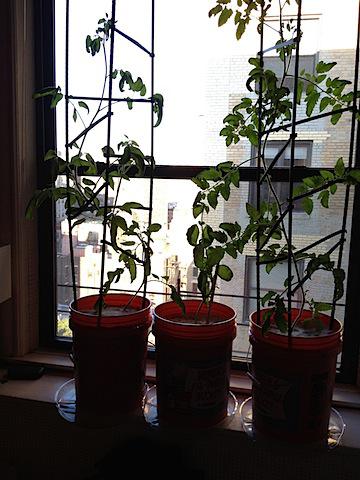 Anyway, back to dinner! I've been craving seitan marsala ever since we had it at Blossom last week, and used this recipe for it. I wanted to make my own seitan, so I used a recipe from The Urban Vegan cookbook that only used two ingredients: vital wheat gluten + vegetable broth.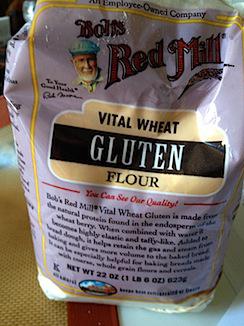 Start with by kneading messy dough…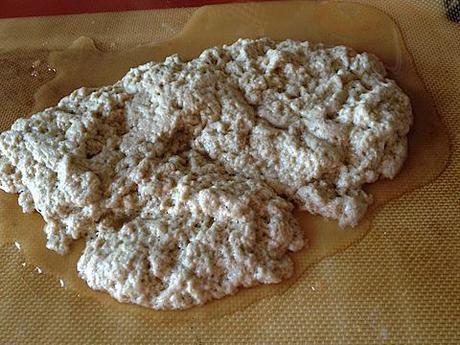 Chop into desired shape…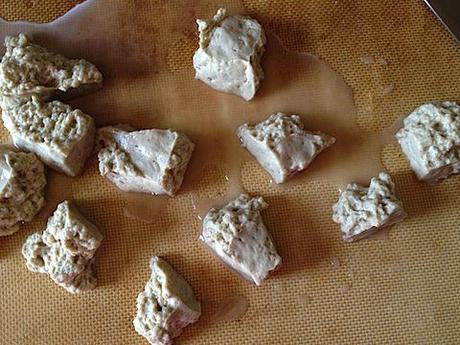 … and simmer for an hour. Voila! Homemade seitan.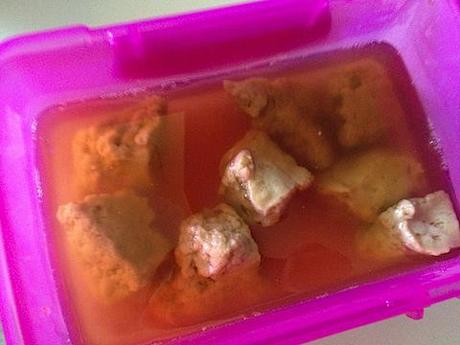 After I'd sautéed the mushrooms and reduced the marsala wine sauce, I served the seitan over warm polenta.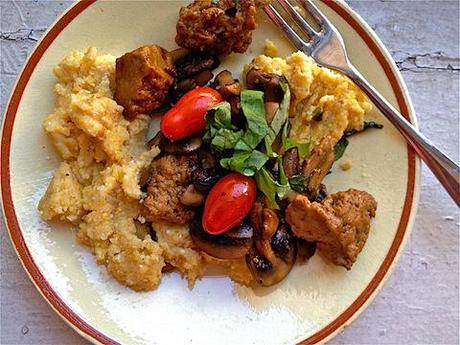 Meanwhile, B put together a gorgeous salad using weeds and herbs we'd found on our walk. Cinnamon vinaigrette + foraged mulberries and wine berries to finish it off!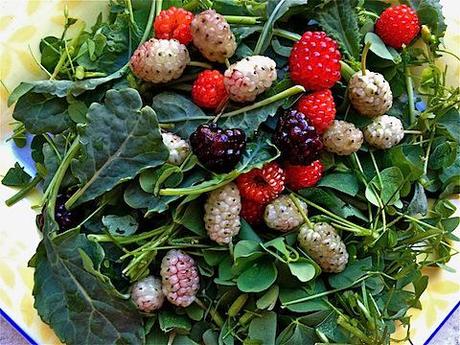 We had a very nice, Italian-influenced TV dinner while we sipped wine and watched The Sopranos. We're starting from Season 1… so many hours of good acting and a great story left to go!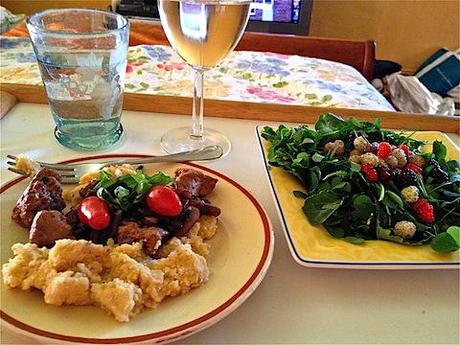 Have you ever foraged for food?