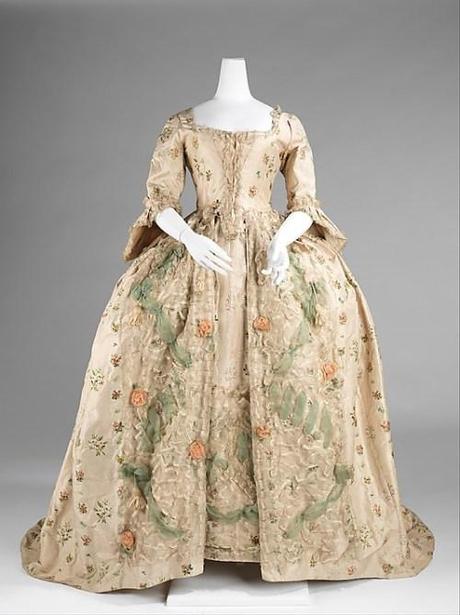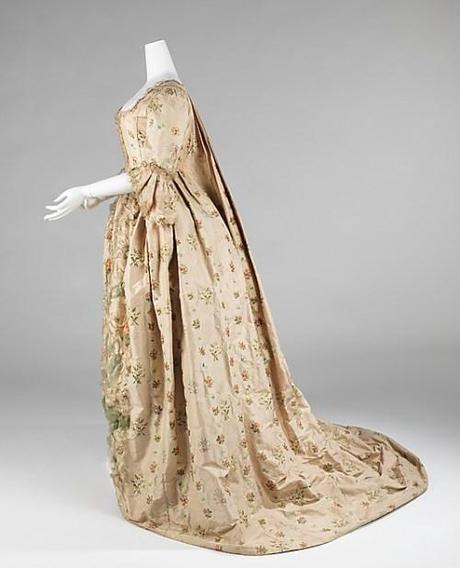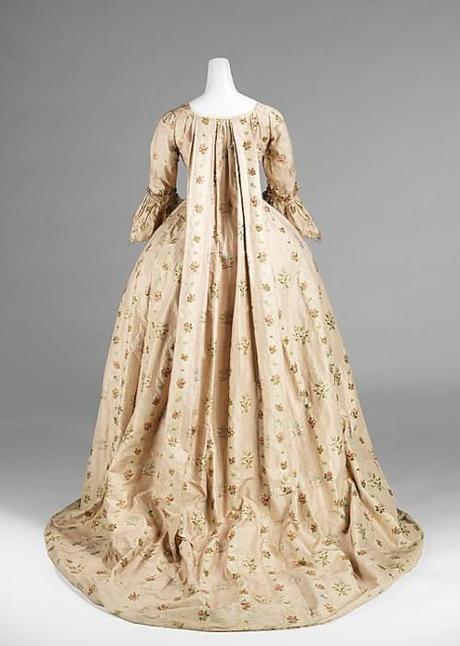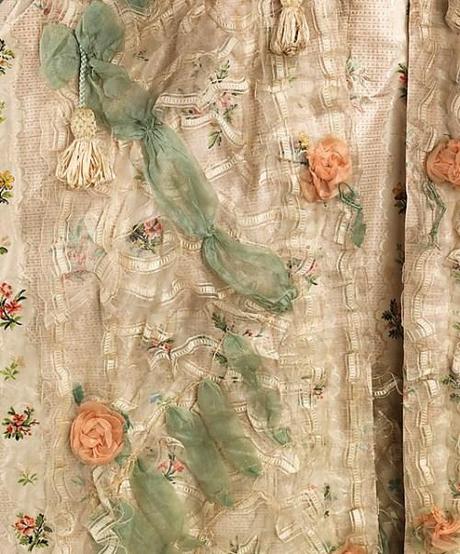 Robe à la Française, French, 1770-5. Photo: Metropolitan Museum of Art Costume Institute, New York.
There's been a decided emphasis on nineteenth and early twentieth century fashion here for the last few months so I thought it was about time I went back to this blog's roots and featured something more eighteenth century for a change.
Therefore, behind the fifth window of the Madame Guillotine advent calendar of DOOM there lives a beautiful silk robe à la Française in shimmering pale oyster silk trimmed with delicate cream and pale blue lace and pink tulle roses. It really is gorgeous and with a French providence may well have graced the gilt and marble halls of Versailles in its heyday.
This is perhaps less eye-catching than some of the dresses that I have hitherto featured but it's nonetheless beautiful.
******
'Frothy, light hearted, gorgeous. The perfect summer read.' Minette, my young adult novel of 17th century posh doom and intrigue is now £2.02 from Amazon UK and $2.99 from Amazon US.
Blood Sisters, my novel of posh doom and iniquity during the French Revolution is just a fiver (offer is UK only sorry!) right now! Just use the clicky box on my blog sidebar to order your copy!
Follow me on Instagram.

Copyright secured by Digiprove © 2013 Melanie Clegg