The Journey through Adoption can be a little bumpy, with all of the meetings, classes, paperwork, errands, traveling….it just goes on and on. In the end though, when you finally bring your child home, all of the long hours of paperwork and meetings, seem to be in the distant past.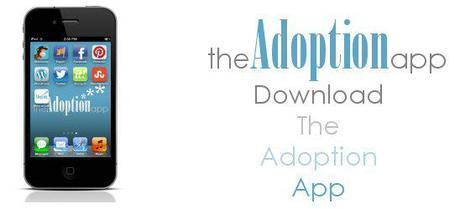 This comprehensive, yet easy to use iPad/iPhone application, is a practical working guide – a step-by-step roadmap – to lead you through the many steps & tasks that need to be complete before your Domestic or International Adoption can be approved.
The Adoption App:
* Offers detailed information & documentation on the Home Study Process for both Domestic and International Adoption
* Helps organize the process with detailed checklists of tasks and documentation that needs to be completed before your International or Domestic Adoption is Approved
* Documentation for Domestic and International Adoptions that you are able to email to yourself through the app, download it to your computer, print, & fill out each document
* Identifies and offer quick access to a myriad of adoption resources.
* Contains a calendar that syncs with your existing calendar to keep you on time for all of your adoption related meetings & appointments
* Links to articles & success stories on adoption, motherhood & more
* A Share your Story with us feature which allows you to participate in the Mom at Last Community Website
* And much more!!!
In 2012 alone, Americans adopted 11,059 children through the use of International Adoptions. Domestic Adoptions totaled in the hundreds of thousands, and these numbers are growing
every day.
The Adoption App was developed by Sharon Simons. The Adoption App can be viewed and used on all iPads/iPhones including the New iPhone 5. The program lists for $4.99 and is available at the Apple Store.