When I was a child my favorite grandparents were actually my mom's foster parents. I have the best memories of my time with Grandpa Dean. I looked forward to our weekly trip to McDonald's, and spending time in the country at his house. And I believe this is where our journey started.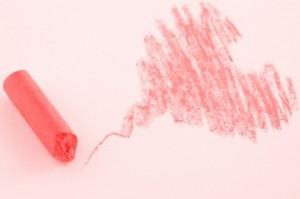 Before Marc and I married we worked together in the children's ministry at our church. We both loved children. We knew we wanted a big family someday. In November 2000 my husband and I were married. June 25, 2001 we brought 4 year old Allen and his natural sibling 5 year old Kescha home as foster children. Kescha and Allen had had a hard life in their short time here on earth. They had been bounced from home to home and even abused. It wasn't until December 2001 that we signed their adoption agreements. It has been an amazing ride with many highs and lows. Both children had some emotional scars. But the Lord has been so gracious to help them over come.
In 2003 we felt the Lord led us to adopt through a private agency. We were pointed in the direction of Family Life Services and the Liberty Godparent Home. We waited almost 2 years with many disappointments and the Lord blessed us with Jonah in 2005. He was a 2 month old preemie. That was born to a 12 year birth mom. Jonah had developmental delays, GERD, many ear infections, and prone to illness. But he was always happy and brought so much joy to our family. We were content in the life and the family the Lord had given us.
Marc read a book called Adopted For Life in July 2009. When he finished the book he came to me and told me the Lord had another baby for us. That he was going to bring a baby to us. July 28, 2009 we got an email from the agency we had adopted Jonah from telling us of a little boy they were looking for a home for. In merely two weeks we were homestudy ready and approved to bring a new baby into our home. We were able to visit with Jonathan every chance we got. And September 25, 2009 we welcomed Jonathan Tobias Barber into our home and family forever. Jonathan has come a long way. After a fail attempt to abort a mother went into the hospital for two weeks. After two weeks she delivered a 3 pound 6 ounce baby with dilated cardiomyopathy along with some other medical conditions. After seven months of fighting for his life in the hospital the baby boy was released to the adoption agency.
Today, Jonathan is home and thriving. He still has many challenges ahead of him. But we know the Lord has set him apart with big plans. We know the Lord is all knowing and all wise. He is bonding and growing well.
We have been blessed beyond measure. I feel like this is so scattered but I wrote what the Lord laid on my heart. I am so grateful the Lord adopted me so long ago. And today I am humbled the Lord would choose me to have such an important role in His migthy plan for the four amazing blessing he has given me and my husband. Our Family. Have you been adopted? The Lord is waiting for you ready. And if you have been adopted how will you be used of Him today. The Lord sets our example through the Scriptures.
This the story of one family. And the many up and downs heartaches and joys of coming together. Love, joy, and the miracle of life. Adoption can be a hard road but so worth it in the end.
About the Author
Adoption grows in the heart not under it http://www.heart4adoption.us
Article Source: http://EzineArticles.com/4730519
Image courtesy of [luigi diamanti] / FreeDigitalPhotos.net