Many families are interested in adoption for several reasons. Some feel a call to help children, others struggle with infertility, and some see adoption as a great way to grow a family. Whatever has sparked a families or individuals interest in adoption, potential parents need to take several factors into consideration.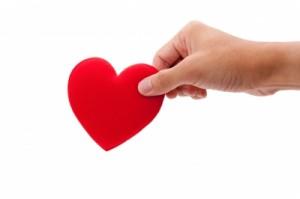 The first decision potential parents need to consider is what age, sex, and race they have a preference for. It's also important to decide whether a family can handle a siblings group, a child with behavioral issues, or a child who has medical needs.
Cost is another major issue. Adoptions can cost anywhere from absolutely nothing to $30,000 depending on where and how the family decides to adopt a child. Once all these factors have been discussed it's easier to make a decision between domestic and international adoption.
U.S. citizens can adopt adolescents from over 106 different countries. Most international adoptions are from China and Russia. Ninety percent of international adoptions involve children who are less than 5 years old. Female children predominate international adoptions due to the Chinese cultural value on producing male heirs. Families who are interested in an international adoption will need to contact a licensed agency who can comply with the laws of the foreign country and the U.S. to legally adopt a child on an international basis.
There are 2 basic types of domestic adoption in the U.S: infant and children over five years old. Infant adoption in the U.S. is usually handled by private agencies. It costs more; typically $15,000 to $25,000 or more. The babies tend to be newborns. Birth parents choose the adoptive parents and they meet prospective parents at least half the time. In some cases, birth parents will keep in contact with the child.
If they are 5 years or older, in a siblings group, with behavioral or medical needs are typically quicker and less expensive to adopt. These children tend to be victims of abandonment, neglect, or abuse and can't return to their parent's home. Children with special medical needs in many states receive state funding to help adoptive parents pay for their care. Potential parents interested in adopting children 5 years or older or children with special needs should contact the child protective services division in their state to compete public adoption procedures.
In conclusion, potential parents need to consider their individual preferences, what kind of child they can handle, and potential costs. Adoption is a legal process and will typically take at least a year to complete. Patience and persistence will be required to complete the process.
About the Author
The author is a freelance journalist who regularly writes on behalf of organizations who support adopt a child programs. She also supports child sponsorship programs and sponsors a child.
Article Source: http://EzineArticles.com/5673938
Image courtesy of [hanunkorn] / FreeDigitalPhotos.net