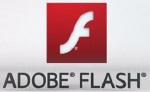 Adobe has issued a patch to fix a critical security hole in Flash Player affecting Windows, Mac OS X, Linux and Android, and delivering emails containing a malicious attachment.
Adobe has just deployed an update of security to correct a critical flaw detected in the drive Flash Player, used from the operating systems Windows, Mac OS X, Linux and Android.
It enables the exploitation of a loophole to conduct targeted attacks to trick users by inviting them to click a malicious file sent in an email.
Once trapped open the attached file, this causes a crash of Flash Player, allowing the attacker to take remote control of the infected computer.
The update applies to the version of Flash 11.2.202.233 and earlier for Windows, Mac OS X and Linux versions as to 11.1.115.7 and 11.1.111.8 for Android 2.0, 3.0 and 4.0.
While this vulnerability seems primarily affect the Windows OS and Internet Explorer, Adobe does not fail to specify, as a preventive measure, this patch must be installed on any other ecosystem using a version of Flash Player.