Pale Ale / IPA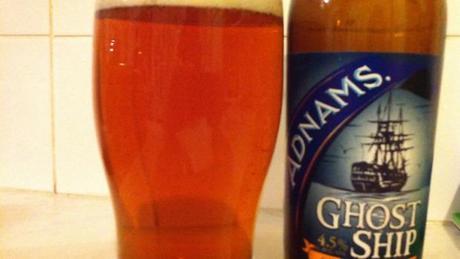 My second #Beerbods drink. Although i have had this before as i have family who live near Southwold in Suffolk.
Ghost Ship is a ghostly pale ale which takes its inspiration from Adnams 600-year-old haunted pub, The Bell.
Brewed with a selection of malts and American hop varieties creates a great citrus flavour
Bitter, lemon and lime, time for a rhyme. A malty pale ale with a ghost ship sail.
Aroma: Details
Taste: Good balance of citrus, bitterness and spice.
Related Posts