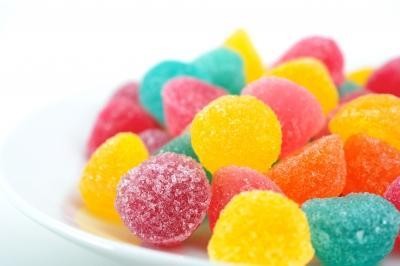 Ever since around the age of 10 I have been big. I always used to have sweets, ice cream and big meals and was brought up to finish what was on my plate. As the weight piled on over the years I was bullied and called every name under the sun due to my weight.
This led me to comfort eat and by the time I was 12 I was wearing size 14 clothes and by the time I left school my uniform was only just still able to fit.
I also ate when I was bored, food was and is still like an addiction to me. Just like someone who is addicted to cigarettes, alcohol or drugs. Except those are the addictions you can live without, you cant live without food so it will always be around.
In time I just got bigger and ended up a size 28 and a BMI of 52 which is classed as morbidly obese.
I went to the doctors for help expecting just to be sent away with diet pills but he asked me how I felt about weight loss surgery. I told him I would love to have it but never in a million years did I ever think I could have it.
The doctor sent away a letter to my local PCT for funding to have weight loss surgery on the  NHS as I met the very strict criteria for my area.
A couple of months later due to delays caused by office staff at the surgery, I learnt that the PCT had agreed to funding. It was the best feeling in a long time. I had all the appointments, tests and a Gastric Bypass was agreed.
I had the operation in November 2012 and have so far lost 4 stone and dropped 3 sizes and still in early days and would like to lose at least another 7-8 stones.
There are big risks involved with the operation but I am happy that I have had the chance to get my life back thanks to my surgeon.
I am looking forward to been able to shop in 'normal' clothes stores rather than outsize.
If anyone is thinking about this sort of surgery, if all other diets have failed then I would say go for it as you have nothing to lose except the weight of course.
I would like to update this blog in a few months when I am in normal clothes and i am here if anyone wants to talk about my weight loss surgery journey if they are considering it.
This inspirational post was written anonymously by a mum who is either a member of my Facebook mums group, a Twitter follower or has been submitted to me via email. I have full permission to share her story. If you can relate to this post and would like to share your own anonymous post please contact me. You could help us share the blogs love to helping others by sharing via the social sharing buttons.