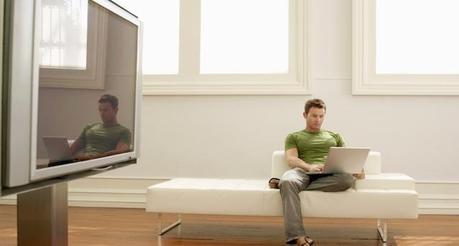 October 16, 2014
0

Email This Post

Print This Post
Acura Tweaks Content Mix to Fit Customer Tastes in Largest-Ever Launch
Marketers for Acura's 2014 TLX luxury sedan did something every business should do: understand customers better.
Citing a "meaningful shift in media consumption behavior," the company surprisingly nixed prime time TV ads from its largest-ever car launch, choosing instead to dedicate one-third of the entire campaign budget to digital and social media advertising.
Using Facebook and sharable video as cornerstones, the mega-dollar effort features 'bite-sized,' contextually relevant video and digital elements that "demonstrate the thrill of driving the car by focusing on specific product highlights," according to a company release.
Responding to the Research
Studies revealed that today's Acura buyers are more heavily into mobile technology than previous customers, so it shifted much of its TV advertising to mobile-friendly online platforms like Hulu and Crackle. Of course, luxury car launches still rely on television ads, so half of the TLX marketing budget will go to buys on popular late-night shows and sporting broadcasts. Still, for a big-name brand with a big-time budget, skipping prime time TV surprised some car industry watchers.
Roadblocks, Twitter Cards and More
The highly integrated but digital-heavy campaign will run through the Fall, supporting TV buys with social media, including a Facebook "roadblock," in which TLX ads will reach 100% of users, according to the company. (The term refers to a buy where all ads on a page are dedicated to a single advertiser.)
There will also be a Twitter Cards component that reportedly allows consumers to design a car right within a Tweet. In addition, Acura teamed up with New Yorker cartoonists to create a socially sharable "thrillustration" series to underpin its broader 'it's that kind of thrill' marketing theme.
Curiously, and in our opinion, sadly, Acura chose as its campaign anthem Sid Vicious' (Sex Pistols) sneering and mostly unintelligible 1978 cover of Sinatra's "My Way."  We get that every spot needs music and that Mullen, Acura's agency, thinks the ballad's sentiment cleverly reinforces Acura's 'we built this one for us' tag.
But Sid Vicious…really? Why marketers thought his musical abomination (which IMDB even labeled 'lame and demented') would resonate with an affluent, digital-age audience remains a mystery–and a blemish on an otherwise appealing and creatively integrated campaign.