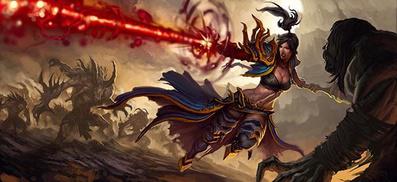 Activision
 has just reported their financial results for the second quarter, which reported the presence of net income totaled $ 1.075 billion for this year. 

Net income was said to be $ 950 million was better than expected by the company. Although this figure is higher than expectations, but was still lower than the same quarter last year 2011. 
In the past Q2 2011, Activision managed to earn $ 1,146 billion. Of course many are wondering how it might lower earnings this quarter after they were helped by the release of Diablo III on May 15 last? Yes, the release of Diablo III does give a lot of contribution for Activision which already has 10 million players to date even 3.5 million units have been sold since the game was released 24 hours. It is known that the current sales figures are 5.5 million Diablo III unit (3 months), which apparently slowed since the initial release. While the subscriber numbers from the World of Warcraft has also continued to decline to just 9.1 million. game company expects to bring $ 740 million in the next quarter look forward to the release of the Mists of Pandaria, Black Ops II, and Skylanders Giants.
origin source SlashGear via teknoup