An exposed shop sign on Great Eastern Street, Shoreditch reads 'Acme Electric Co (Finsbury) Ltd'. It looks like a momentary exposure, while work is carried out, but similar photos were taken over a year ago so work must be progressing slowly.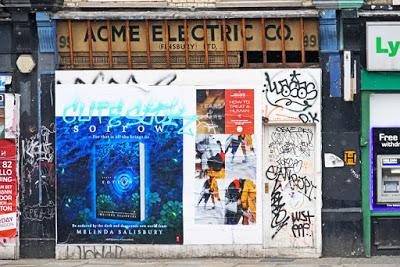 There is very little information online about this company, but they were the distributors for Ajax calculators and transistor radios, and a 1970 copy of Billboard's International Tape Directory lists them under audio tape 'playback equipment manufacturers and importers'. The company had been dissolved in 1968, but was incorporated again at the beginning of that year. It is unclear how long this second incarnation lasted, but it is now dissolved. 
Like the shop, electric calculators and cassette recorders have largely disappeared from our everyday lives - but this sign offers, for now, a little reminder of that not-so-distant technological past.