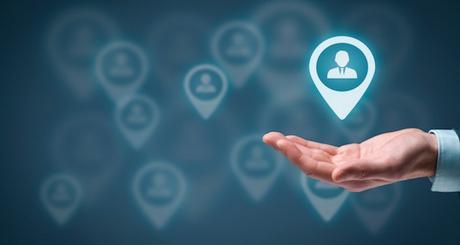 May 10, 2016
0

Email This Post

Print This Post
Achieve Marketing Goals with Facebook Advertising
Now that your business has its own Facebook page, with compelling content that attracts likes, comments, shares, and fans, it's time to take it to the next level by putting some money behind your content and creating a sponsored post or ad.
Begin at the Beginning
First, you'll want to identify your goals and how you want to integrate paid social into your overall marketing program. To begin a campaign, Facebook asks you to choose one of these marketing objectives:
Boost your posts
Promote your page
Send people to your website
Increase conversions on your website
Get installs of your app
Increase engagement in your app
Reach people near your business
Raise attendance at your event
Get people to claim your offer
Get video views
Collect leads for your business
Obtain More Page Likes
These can be set up with Page Post photos, videos or text, and are designed to get more people to Like your page and/or increase the reach of your page content. Sponsored posts have become more necessary for businesses since the organic reach of page posts usually tops out at about
2-3% of your fans.
Generate More Website Traffic and Leads
Consider creating a specific landing page for your Facebook audience, or get them to sign up for a newsletter or special offer after clicking through. You may also use a:
Website Domain Ad – Includes a title, short description and URL and is located in the right hand column of the newsfeed.
Post Link – A sponsored post appearing in your Facebook newsfeed that allows viewers to click through to your website. It also helps attract more Likes for your company Page. These ads can also be viewed in the mobile app and right column of the newsfeed.
Gain Sales and Leads
Available tools for this include:
Multi-Product Ads – Also called "carousel ads" for the revolving photo look, this ad is available in the newsfeed, desktop, and mobile versions. Up to five photos can be included within a single ad and URL.
Dynamic Product Ads – Facebook's version of remarketing Users are targeted with well-timed messages automatically after visiting your website or mobile app.
Lead Ads – Capture your prospects' email without sending them outside Facebook.
Canvas – Customers can swipe through your multiple product images, tilt in different directions, and zoom in or out.
Inspire More App Installs
The App Store opens up when users click the "Install" button on an app ad. Mobile and Desktop App Install ads allow you to target iOS and/or Android users, mobile devices and tablets, and even specify users who are on a WiFi network.
To Attract More Visitors, Use:
Event Ads – Use these to target people in your local area or with specific interests in your event.
Offer Ads – Your page needs to have at least 50 Likes to use this type of ad. Viewers who click on your offer-ad get an email with details.
Facebook also includes detailed analytics that let you track your results. Use the data to make adjustments and fine-tune your creative messaging with A/B testing and get the kind of results that will warrant further social campaigns.