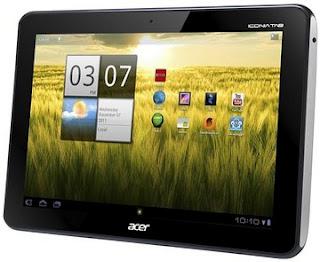 Although both carry the Android OS, but many manufacturers of electronic devices actually still compete for market share. That is why many of these producers are competing to become the first release of Android 4.1 update Jelly Bean into the output device. Of course in addition to increasing the prestige, the presence of Android 4.1 Jelly Bean is also expected to increase sales figures.
One of the leading electronics manufacturers from Taiwan, Acer via its official website in the Netherlands has recently been confirmed tablet product output Android 4.1 update will had Jelly Bean. However, a clearer detail of the tablet that will be allotted not yet reported.
Acer has released Iconia Tab A200, Iconia Tab 110, Iconia Tab 510, and 700 Iconia Tab that supports full-screen HD. Which is fortunate tablet Acer Android 4.1 Jelly Bean caught the first time?
origin source Ubergizmo via teknoup