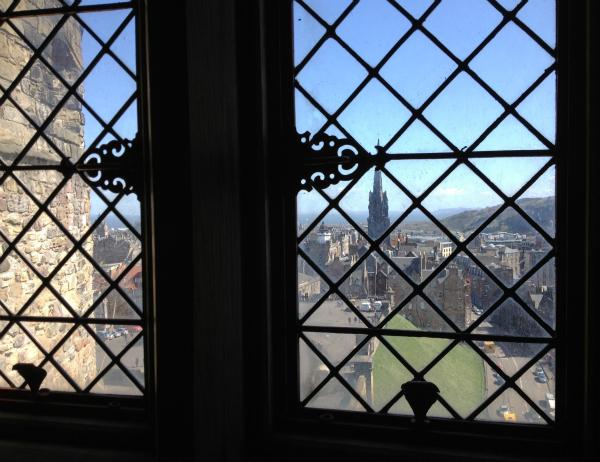 One of the many amazing views from Edinburgh Castle
It's shaping up to be one of those weeks that makes me wish I were back on vacation. If my Fairy Godmother were to appear before me right this minute, there's no question what my wish would be: two more hours in each day. And I want those hours first thing in the morning, before anyone else in the house is awake. That really isn't too much to ask, is it?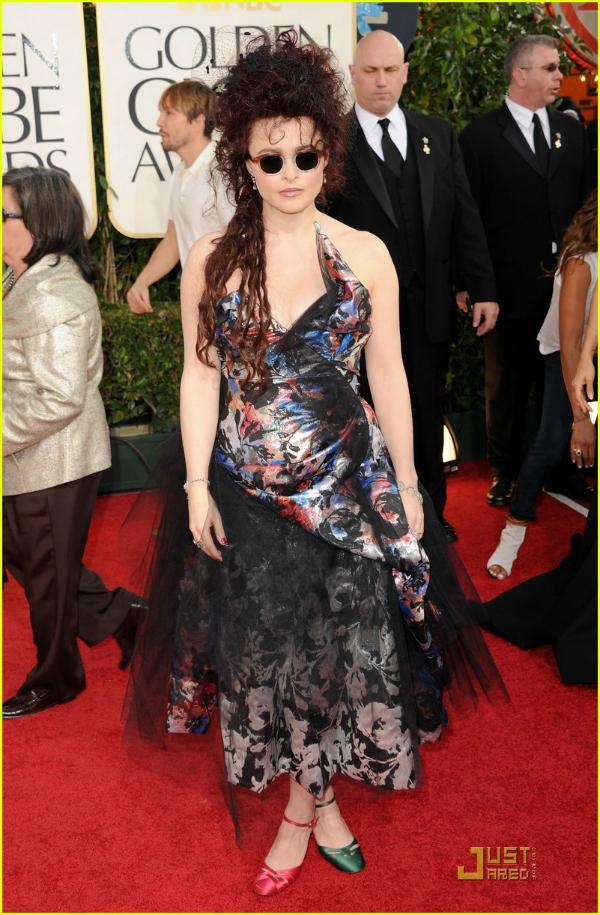 When my Fairy Godmother finally appears, I truly hope she looks something like this. Source
In the interest of a mental mini-vacation, I thought I'd share a few more photos from our recent trip to the UK. We've stayed in some nice places on our travels over the years, but some of our lodgings on this trip may have truly spoiled us. Our hotel in Edinburgh was The Witchery. Named for the hundreds of women who were burned at the stake as witches at the nearby Edinburgh Castle during the sixteenth and seventeenth centuries, The Witchery occupies two sixteenth century buildings on either side of the street that leads to the Castle. One of the buildings named Boswell's Court was residence to James Boswell, biographer of Dr. Samuel Johnson. There's an aura of mystery and the supernatural about the place (especially at night), and staff swear that one of the suites (not ours) is haunted.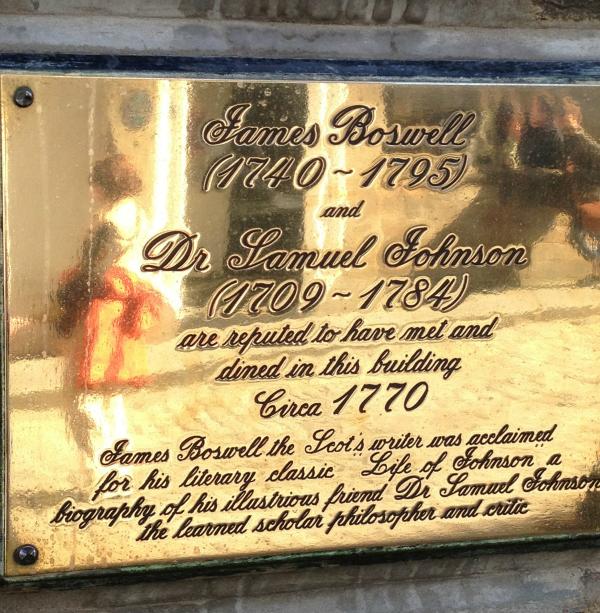 The suite we occupied was called the Guard Room, presumably for the many displayed guard uniforms throughout.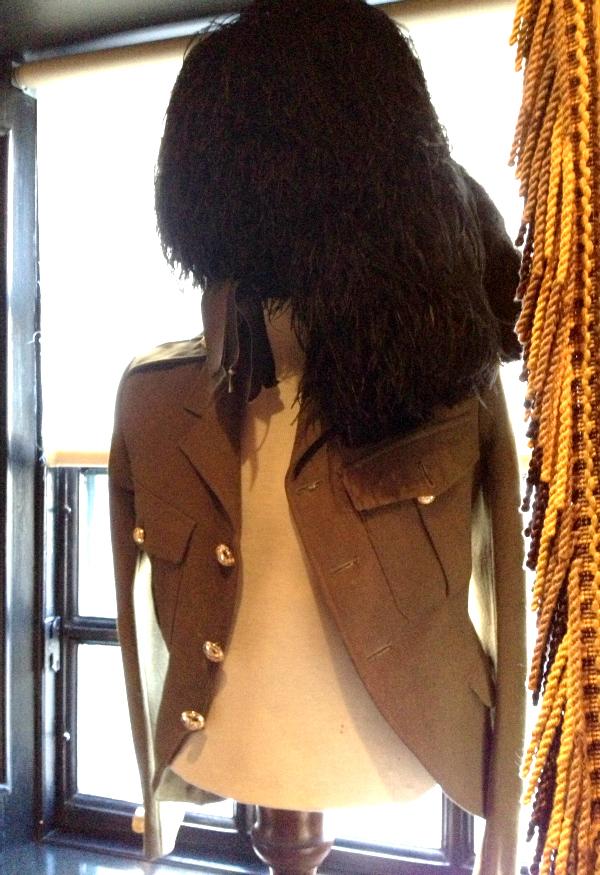 One of our "guards"
We hadn't realized when we booked our stay that we'd be in a four-room suite! (Five, if you include the small kitchen.) One enters into a sitting room, where a fresh bottle of champagne and several bottles of Glenlivet mineral water, as well as a jar of home-made cookies welcomed us daily upon our return each afternoon.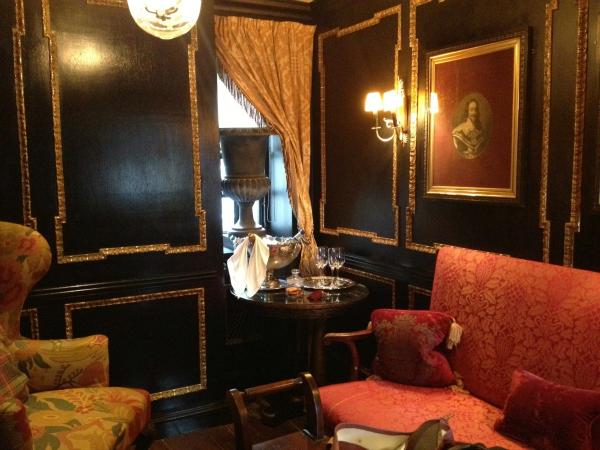 Next down the hall is another sitting room or parlor, where each morning we enjoyed a superb continental breakfast, delivered in a huge basket.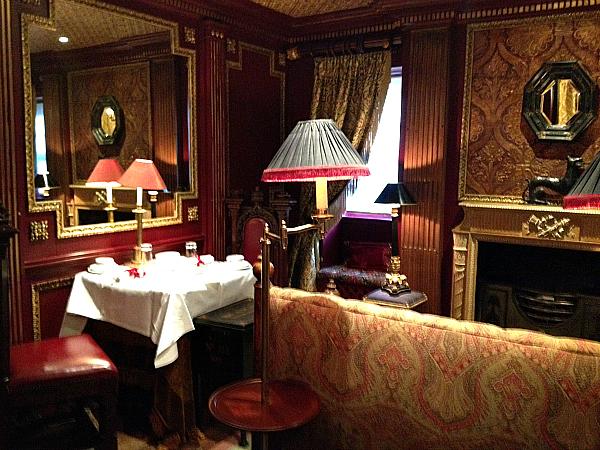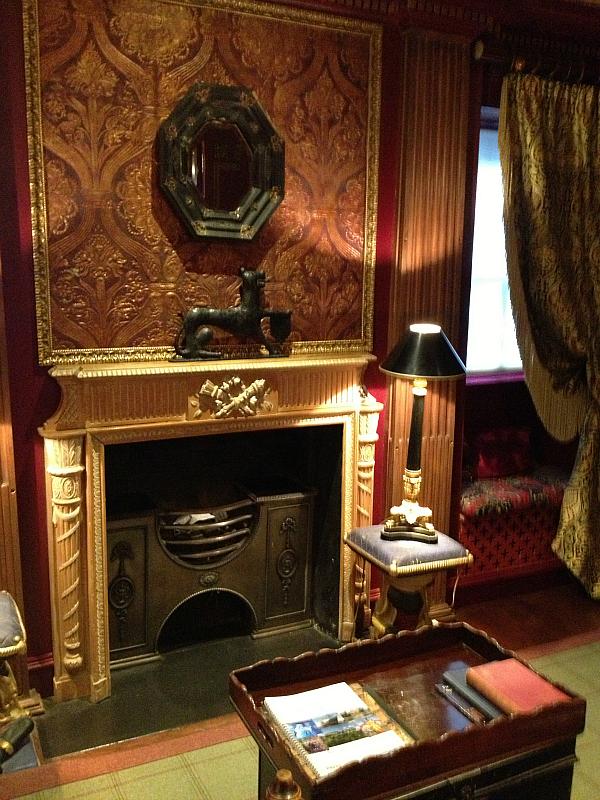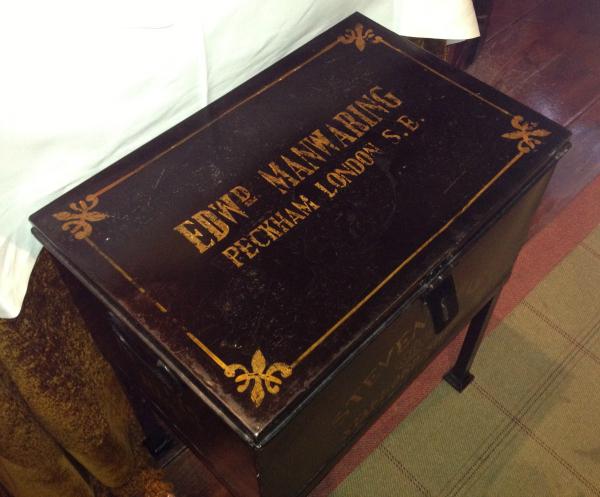 (Apologies for the poor quality of the photos. The iPhone takes really wonderful photos outdoors and in well lit situations, but in low light, not so much.)
The bathroom had a marble floor, antique paneling, and a old style tub/shower that was not something one would want to navigate after a few "wee whisky's."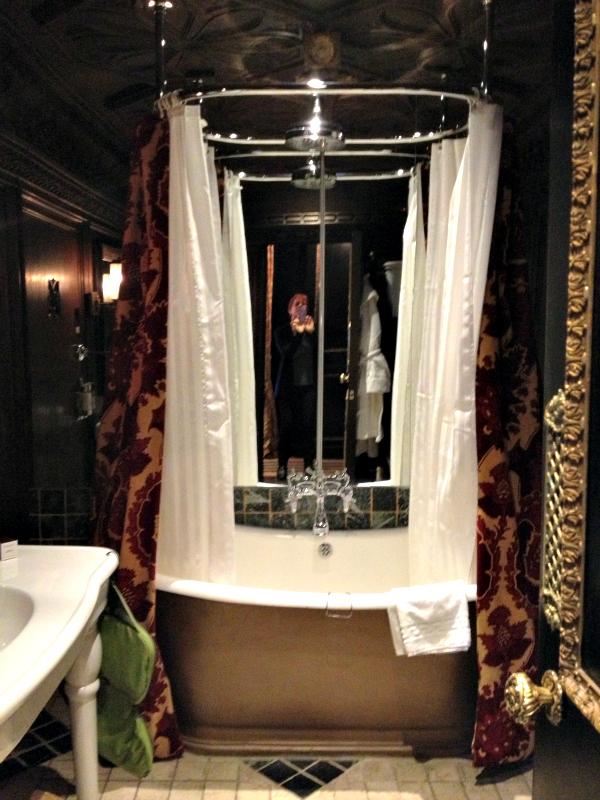 The bedroom featured a very comfortable canopy bed, fireplace, and plenty of room to move around.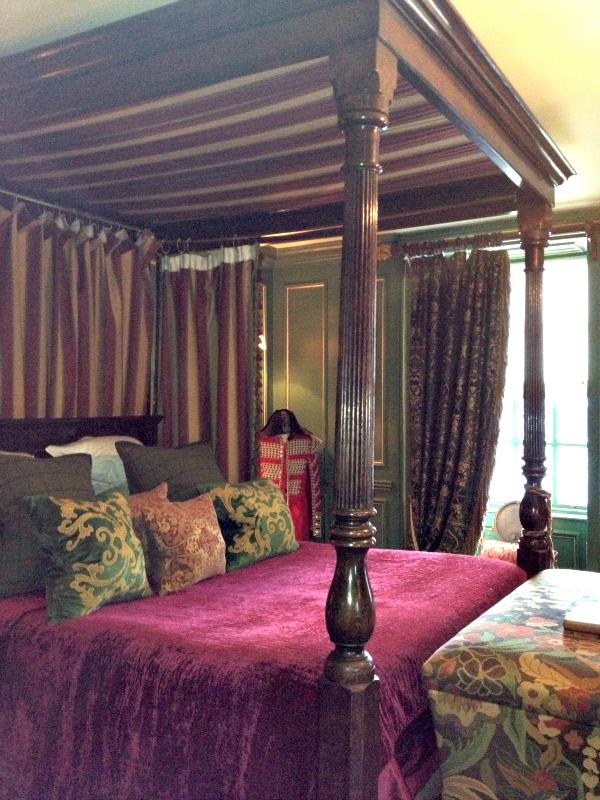 There's another "guard" in the corner...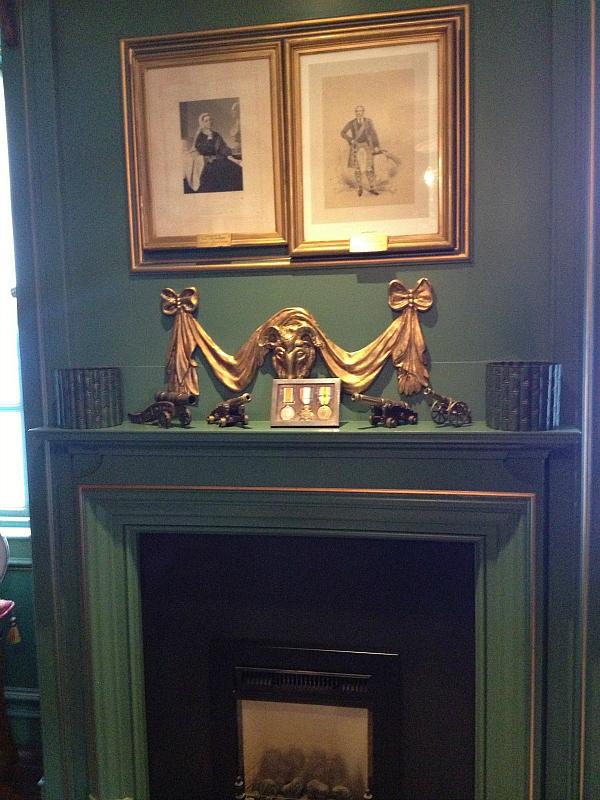 And lovely rooftop views from the windows, too.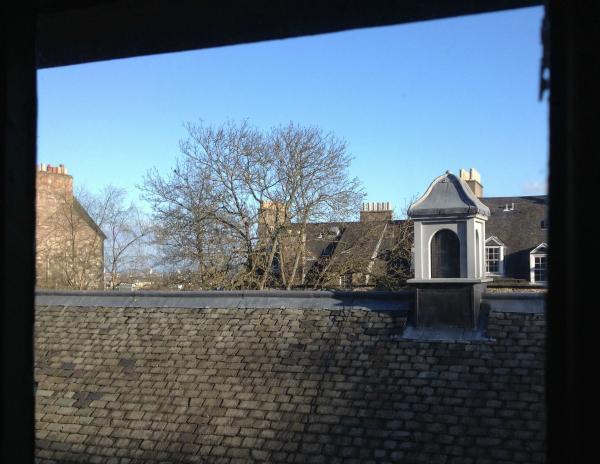 The restaurant, also called The Witchery is quite well known (and booked well in advance). We had dinner there one night and it was very, very good.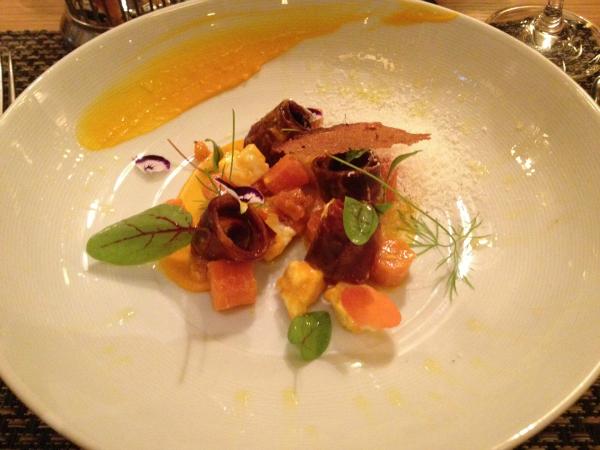 The location is ideal, especially for those who want to explore the city on foot. The Castle is just 100 yards away, and both Grassmarket and Princes Street are just a few minutes' walk (though in opposite directions). The only downside to the entire stay was the lack of internet. But I guess that's the tradeoff when you're lodged in a 16th century building!
If you're looking for a truly extraordinary hotel, consider The Witchery in Edinburgh. More (and better) photos of the rooms here.)
(Note, this is a totally unsolicited and un-compensated review.)
When you travel, what are your priorities in a hotel? Do you go for location, price, a unique experience, or all of those?
~ All original content property of http://www.unefemme.net This work is licensed under a Creative Commons Attribution-NonCommercial 3.0 United States License.