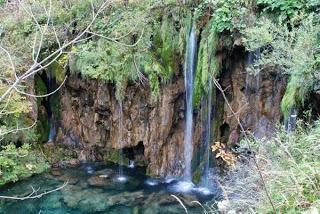 Before we even started our RTW trip, we knew that Plitvice Lakes National Park in Croatia was one of our must-see stops. The logistics of planning a trip to this remote location were slightly trickier, however. At first we considered visiting the park on a day trip from Zagreb. With only a few hours in the park, we wondered if the trip was worth the cost ($50/person). Our next thought was to stop at Plitvice on our way from Zagreb to Zadar, but the bus schedules still would have only allowed us a few hours in the park and cost about the same as a day trip. We finally realized that in order to see the whole park we'd have to spend a night there.
After researching accommodation options we found that there were a select few more expensive hotels within the actual park, and cheaper options farther from the park.  So to help you make the best choice for your stay in Plitvice, we're summarizing them here and including information we did not find online and only learned after our stay at the national park.
Hotels Inside the Park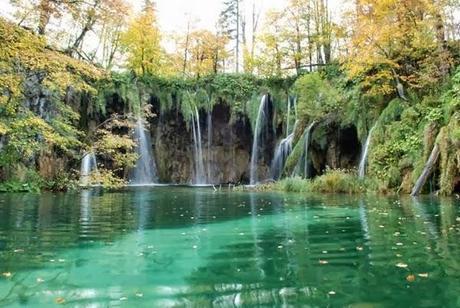 There are three hotels available inside Entrance 2 of the national park: Hotel Jezero, Hotel Bellevue, and Hotel Plitvice. Rooms range in price from $80 to $200 per night or more depending on the season (2013 pricing).
Staying inside the park has one very attractive perk, and that is you are quite literally next to the lakes and can go exploring whenever you please.  As other hotels are 1 kilometer or more away, your transportation options are limited there. Staying inside the park is perfect for those who do not have a car and have a little extra money to spend.
Hotels inside the park also come with a side perk that is not often published: your entry fee to the park is free after the first day! Guests can have their daily ticket extended at the hotel's front desk for the entire length of their stay, for no extra charge. So even if you only stay one night, your second day at the park is free which helps lessen the burden of the hotel cost.

Hotels and Campgrounds Outside the Park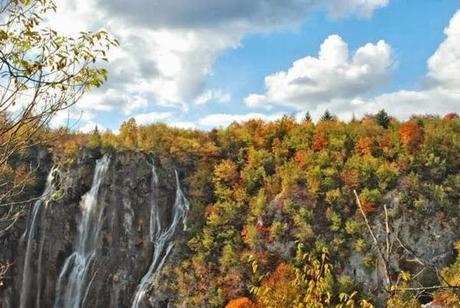 To find accommodation that is significantly cheaper (by 50%) than staying in the park, you'll have to look several kilometers away. This is no big deal if you have a car, but if you don't, consider this: to get to the park you'll have to walk along a busy highway with no sidewalk while cars rush by at 50 mph or faster.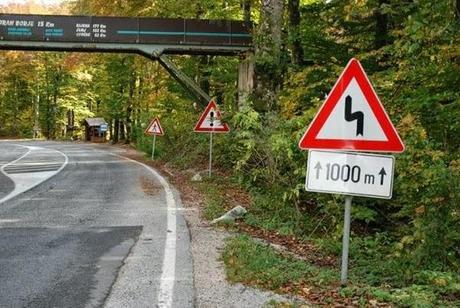 One of the cheapest accommodation options we found was Camp Korana, 6 km north of the park. You can camp there for about $10/person or rent a bungalow for two people for about $30. However, the entire place shuts down in the fall and winter. We read that they offer a shuttle to and from the park, but it seems like this only operates once in each direction per day.
The bus stop at the major entrances of the park have manned ticket/information booths and the worker can easily call for a taxi for you to take you to any hotels that are farther than a few kilometers away (although sometimes taxis are waiting for travelers who arrive, but not always).  Just keep in mind that a taxi to and from your hotel is another cost you must factor into your booking.

Just Show Up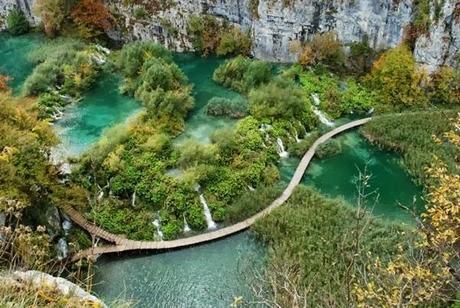 If you're feeling adventurous and in the mood to take some risks, you can skip booking a hotel in advance and hope to find someone renting out rooms once you get to to the park. While we were waiting for the bus to leave Plitvice, we saw some people doing just that.
Apparently the attendant at the bus stop called a few of his friends who rent out rooms and they showed up at the bus stop to negotiate with the travelers. The couple ended up getting single beds for about $22/person with shared bathrooms and kitchen, and the host would not negotiate on price. Supposedly this room was "just a 10 minute walk" away from the park, but who knows if the woman was telling the truth.   They got into her car, and drove off with no other questions asked.
Overall, A Number Of Choices
There are many hotel choices for staying at Plitvice National Park; so many that you should have no issue finding suitable accommodation.  The more expensive hotels on the property of the park have a steep asking price, but also have great perks like being able to extend your ticket without cost and the perfect location.
Further locations become cheaper as you go, but no public transit service exists that travels between these.  You will either have to walk on a very narrow shoulder along a busy road, find accommodations with a shuttle service (which are often very infrequent), and may even need to pay for a taxi to get to the bus station with your luggage. 
Looking back on everything, we're very glad that we booked a room at Hotel Bellevue inside the park in order to get the most out of our short stay in Plitvice. We got up early the second day and beat the crush of tour groups into the park since we were staying right there, had a great free breakfast, and didn't have to worry about walking along a narrow road with cars flying past us (not to mention walking back after 7 hours of hiking).  If you don't have a car and can spend an extra $30-$50 or so, we highly recommend staying in the park.  You won't regret it!   
Plitvice Lakes National Park is a place you must visit while in Croatia.
More information:  
*For those visiting Plitvice National Park, keep in mind that there are very few restaurants at any of the hotel locations, and the park has slim selections at significantly inflated prices.  Do yourself a favor and bring some non-perishable food from your previous city to save some money.  
*Plitvice National Park is open year round, but is incredibly popular in the summer months.  We went in early October when the leaves were changing, but tour visits were still quite high and we got one of the last 5 rooms in our hotel booking just 48 hours out.  
*A day at Plitvice National Park is enough for a great outing, but we recommend two in order to go at your own pace and be able to walk around all the lakes if you like.  A third day would let you do one of the longer mountain hikes if you were interested as well.
*A shuttle and boat service exists inside the park that will take you to almost all corners of the areas most visitors come to see, perfect to zip around the park relatively quickly.  But be aware that there are parts where you must walk down into a canyon or along wet planked walkways.  Overall, the park is very safe and friendly to everyone (except wheelchairs).