Abu Dhabi to Dubai 
Most of the people who are living in the United Arab Emirates. Trying figure out how to travel between Abu Dhabi to Dubai. On the positive side, traveling between Abu Dhabi and Dubai is extremely easy and very affordable. Especially for new expatriates currently searching for work. Because in some cases, you will need to travel for Interview. For example, you will get a call from a recruitment agent. Then you will need to travel from Abu Dhabi to Dubai.
There are several possibilities for new workers and UAE visitors. You can choose from several ways to transport. On as a matter of fact, whatever mode of transportation you will choose. Should be more convenient for your travel plans. Every one love UAE from Abu Dhabi to Dubai. That is a fact, but our company would like to extend little bit this topic.
You can travel from Abu Dhabi to Dubai is several ways. From basic cheap bus, taxi and luxury travel such as helicopter or yacht. As an expatriate or local user. All that comes as a traveling with Abu Dhabi to Dubai. Dubai City Company has a hope that you will enjoy our article. And you will know what is about traveling in Emirates.

---
How can you travel from Abu Dhabi to Dubai?
The travel to work in Bus
The main transport you can use to travel Abu Dhabi to Dubai is Bus. The buses departing usually every 20 minutes from the Al Ghubaiba Bus Station in Dubai.
The best place to catch the bus is Al Ghubaiba Metro station. In reality, this place is just couple blocks away from the general public places. On the other hand, it is possible to arrive there from the international Airport using the Metro. In the United Arab Emirates, the buses are super luxurious. For example, most of the buses come with air conditioning and nigh light mode. On the positive side, the price is 25 Dhs and return from Dubai 15 Dhs. So it is fair enough for travelers.
The bus station and buses themselves. Are operated in conjunction with the Dubai and the Abu Dhabi Transport authority.
The whole traveler business such as buses. Are belong to the Abu Dhabi company. And they are charging 15 Dhs each way. Must be remembered, The first bus departs at 6 am and the last one at 11 pm. With this in mind, you need to plan your day wisely. If we travel from Abu Dhabi to Dubai. The buses depart from the terminal located on the corner of Hazza bin Zayed the First (11th) St and East (4th). ANd this place it is accessible from all kinds. You can get some snacks or sandwich.
The bus normally makes a stop you do not need to contact the driver. If you are heading from Dubai. The buses will stop close to Yas Island on its way from Dubai to Abu Dhabi. It is very important that you need to keep in mind. That front seats are always reserved for women and families, and also the seats on the back of the buss are for men only. That is a rule in the UAE.

---
Abu Dhabi to Dubai with Taxi
Let's say you are the one who is just arriving at Dubai International Airport. And the time is between 11 pm and 6 am. As we state you will not find a bus or any metro station. The only available option for you it will be a taxi. You can always try to rent a car.
A cab is the nicest vehicle at that time. You can quickly move from the Airport to Abu Dhabi. And the costs it is around 300 Dhs each way. It is a best and very safe way to travel for a family. Especially if you are having kids with you. They will not spend around 6 hours waiting for the bus to start operating. So From Abu Dhabi to Dubai it is a good way to take a cab.
Travel for work in Etihad coach for free
New workers in Dubai traveling in Etihad to Abu Dhabi and Dubai. And the advantage of this airline is that passengers flying with Etihad in Economy class feeling great. Because they can take advantage of the free coach service in Abu Dhabi Airport. Keep that in mind this company offers free bus traveling to and from Abu Dhabi. Only if you use their company and you have a valid ticket.
The only negative with this company is that reservation has to be done 24 hours before. And the trip must be noticed and confirmed within Etihad website or you can call their offices. Always make sure you will go the right way. Because you do not want to stay homeless for a couple of hours.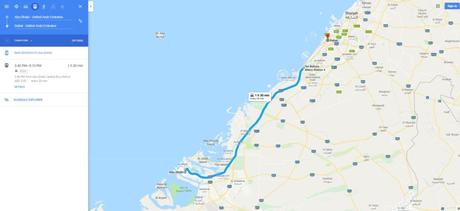 ---
The car travel from Abu Dhabi to Dubai
These type of transport is normally affordable for the general public. Remember that in the United Arab Emirates the gas is as well very cheap. So this is why Arabs using a nice turbo sports HMV. Since you will travel by car in the UAE. You need to know that there is free parking almost anywhere in the Emirates. Thie Abu Dhabi and Dubai is a huge place altogether.
The free parking is including in most of the hotels and shopping centers. Especially in Sharjah, Dubai and Abu Dhabi. It is important to know that there are several extra charges while you are using a credit card in Dubai. So ask about it, before you go to the petrol station. Otherwise, your bank card will be charged automatically.
While driving Abu Dhabi to Dubai
There are always good highways in Abu Dhabi to Dubai. And most of them are police-free in the United Arab Emirates. And try to keep in mind that it is necessary while you own a car in the UAE. Or you just rent a car to drive as a tourist. You need to have with you an international driving license with you. Moreover, you need to have the regular driver's license issued by your own country. Also in your hand.
This rule is enforced our experience and new expatriates in Dubai. It is much easier to rent a car in Dubai than in Abu Dhabi. Probably because it is a much larger area. But it is not very difficult in either way to get a car of the two of the United Arab Emirates airports.
---
From Dubai to Abu Dhabi without a car?
If you are do not having a driving license it is no problem. For a cites that having a world-class public transportation system in place. Most of the people living in a misconception about traveling from Abu Dhabi to Dubai.  If you would like to travel between Dubai and Abu Dhabi on the night time. It's impossible if you don't get in a car and drive there by yourself. 
On the other hand, it is 2018 and 21ts century. With this in mind, the past year's problem with transport may have been true. But since the Government tries to touch on this case. The Dubai's Road & Transport Authority and the Department of Transport in Abu Dhabi. Start working extremally hard to fix this problem. As well as a several of private companies start dealing with it. Most of them have worked hard in recent years to fix this problem. Have a look at travel in UAE routes. There is a new update comes up.
---
Abu Dhabi to Dubai as a new expat for work 
There is a lot of new expats who are traveling for work. Especially from Abu Dhabi to Dubai. Of course, some of them saving some money. And they are going part and paying for a cab fare of upwards of Dhs200 each way!. But normal way they are quite happy to travel to work by standard ways. The most sensible way to travel for a work is a public bus.
Travel timeframe Abu Dhabi to Dubai? One and a half to two hours. All depends on time and traffic in the UAE.
How much does it cost to travel in the UAE?. The tickets are Dhs25 on a one-way. And also that amount can be paid for by using a standard RTA nol card.
How do expats need to spend?. Traveling by bus is the most reasonable transportation. And so far the cheapest route to get to work from Dubai to Abu Dhabi. Of course, if you are totally new and you do not have your own car to drive. And there are two options depending on which area of Dubai you are currently live in.
---
The Luxury way a helicopter flights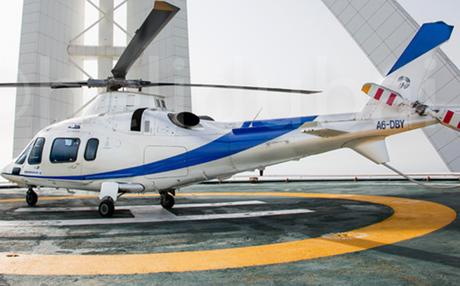 Ok, the last travel you can use is flying a helicopter from Abu Dhabi to Dubai. This is one of the best and most luxurious ways in the UAE. And as we all know the Dubai and Abu Dhabi. Generally speaking, is well know from rich people and expensive places such as 7-star hotels and massive amounts of sports cars and luxurious villas.
This travel is mostly for local business people in the United Arab Emirates. Some of the expatriates are using helicopters to travel. But they are having really good jobs, for example, a CEO or CFO position in Dubai.
Travel time? 35-55 minutes depending on weather conditions
How much does it cost to be luxurious? A private helicopter renting is a lot for anyone. Generally speaking, a charter starts from around Dhs14,900 for 2 -5 people
Why someone needs it? Some of the people the money is just a paper. So they are having no object to rent helicopters. For example, a politician wants to arrive in the capital. Especially if they are visiting a King of Dubai. They should have an appropriate level of class. With this in mind, the answer is to take a helicopter. They most likely make a deal and contact.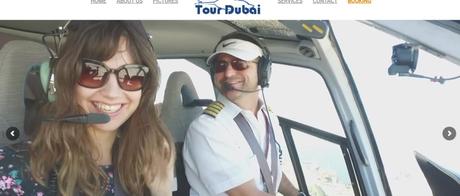 ---
Luxury travel in Dubai and Abu Dhabi 
There are so many private charter companies and sports cars in UAE. For example, Fly Dubai or Dubai hotels offer a range of tailor-made customer service solutions. And they have all based on clients specific requirements.
Some business executives travel within Abu Dhabi to Dubai. And most of them can be pick-up from their helipad located near Dubai or Abu Dhabi. When you reach an Abu Dhabi for work. You will definitely be one of them. As a working executive in senior management positions, you will be traveling in luxury style.
You will definitely visit a festival City and City center a lot. Moreover, your driver will drop-off you or your family at Emirates Palace in Abu Dhabi. So all that comes as luxury travel from Abu Dhabi to Dubai. The luxury travel also includes several other options such as helicopters featured with amazing staff. The quiet, air-conditioned cabins for VIP executives. And most of them come with hand-stitched leather interiors that will get you to your destination in business class.
---
Dubai UberCHOPPER travel
As you know the Dubai is rising business and economic to reach the highest level. One of the example to travel in Abu Dhabi. Is that you can get yourself a chopper from Uber. For the lower price possible of Dhs600 per person have a look at UberChopper website.
The service put on, especially for the new Abu Dhabi users. This is one of the ways to travel from Abu Dhabi to Dubai. You can, for example, departing from Atlantis The Palm Helipad. And ending at one of the city centers hotels in Dubai City. It is not a fake detail it really exists. You can visit the uber website and confirm it with them. You can get a chopper and fly over in the United Arab Emirates.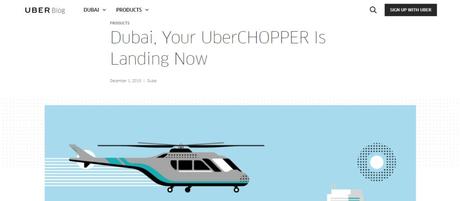 ---
The yacht traveling in Dubai to Abu Dhabi
The most famous traveling in UAE is yachting. But this is only for a very small percentage of people in the United Arab Emirates.
The travel time on a yacht? Only half of the hour, or maximum forty-five minutes. The Emirates is a just amazing place if you are having money. On the other hand, you can get rich in the UAE.
How much does it cost?. Its all depends on the size of the yacht. There is no way to have an economy class ticket with Yacht Chartered companies. The prices really depend on the size of the yacht and how many people will be with you. If you know the market it is not that expensive.
How does it work with a yacht? If you have a flight booked either Europe or Asia for example Emirates or Etihad. Then in a smart way you can land on private airports. And then you can get a driver, he will then take you to the port. And from there you will use a yacht.
It is recommended that you book yachts in advance. You may be surprised, but there are several business people in the queue in UAE.  And those people and they also be with you at the airport. And they may be already booked it. So make sure you will book it fast enough. In the Dubai or Abu Dhabi even booking exclusive yachts may be a busy market.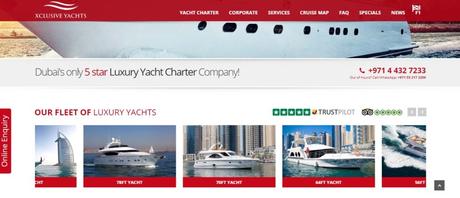 The future way for Abu Dhabi to Dubai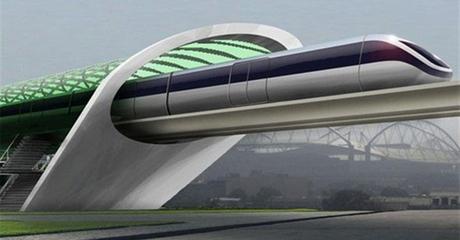 The Dubai Government in the future Announces that Dubai autonomous transportation strategy will be implemented. They are looking to build Hyperloop and parking under Dubai and Abu Dhabi. And many other projects because if they will follow the strategy. The future project of Dubai and Abu Dhabi will help cut transportation costs by 44 percent. And since they will manage it the resulting in savings of up to AED 900 million a year. And with this kind of money, they will build new places to work.
Travel time to work from Abu Dhabi to Dubai?. The Government related source saying it will be predicting under 15 minutes!. So they are looking to manage a way shorter than it is now. Of course, it will be good for existing visitors and new expats. Especially if UAE cut the time frame from almost 2 hours to 15 minutes. For traveling from Abu Dhabi to Dubai.
How much does it will cost? The Hyperloop that Government people say. Surprisingly it should be way cheaper than the current cost of high-speed rail. So we can't wait when it will gonna happen. If you are excited to have a look at future projects you should definitely visit Arabian Business website below.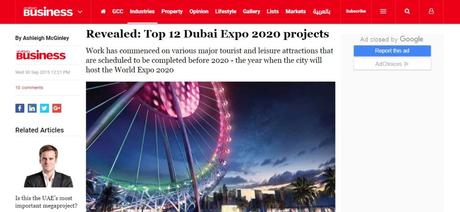 Conclusion for travel Abu Dhabi or Dubai?
So what is the best place to live and travel from to work?. There is no answer for that, it all depends on what you do. And how much money you are currently making. The Dubai City Company reviews are all bout to who you the way. We have tried to cover some standard ways and some of the fancy ways. Especially if you would like to travel from Abu Dhabi to Dubai.
There is some positive sides and negative sides in the UAE. But traveling between Abu Dhabi to Dubai should be ok. Hope to see you guys reading us articles. Stay positive and love Dubai City Company.