On Wednesday December 4th, Absolut officially unveiled its latest Art Bar installation, known as "Night Court," produced in collaboration with artist Ry Rocklen. A center of nightlife and entertainment for attendees of Art Basel in Miami Beach, Night Court is the most recent and most extensive manifestation of Rocklen's "Trophy Modern" collection, and features furnishings including a bar, bleachers, ping pong and chess table made from Rocklen's signature trophy parts, all set atop a life-sized basketball court at Oceanfront, Miami Beach.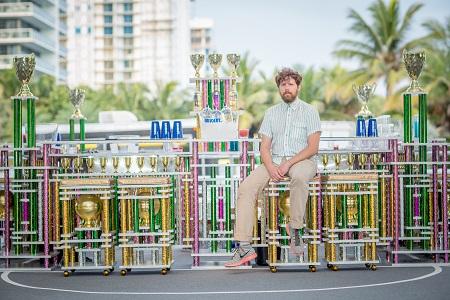 Absolut – 'Night Court' – Ry-Rocklen
Embodying Absolut's Transform Today™ spirit of inspiring the power of creation, Rocklen's Night Court examines the culture of competition, creating an innovative art experience for attendees where viewers become both spectator and spectacle among Rocklen's thousands of trophy parts.
A core component of the installation is Rocklen's collaboration with cutting-edge artists and mixologists to create a variety of interactive experiences to take place each day and night at Night Court as part of Absolut's associate partnership of Art Basel.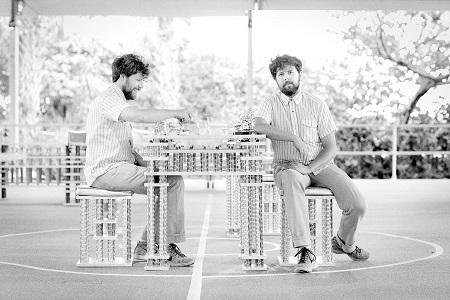 Absolut – 'Night Court' – Ry-Rocklen
"We're excited to share this ambitious art bar installation and backdrop for the convergence of art, music and cocktails with the Art Basel community," said Maxime Kouchnir, Vice President, Vodkas, Pernod Ricard USA. "As a brand, we continue to seek out unique collaborations with artists who believe in transforming the everyday, and Ry Rocklen's art bar creation is a true testament to that spirit."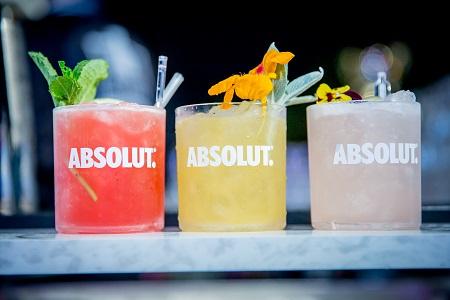 Absolut – 'Night Court' – Ry-Rocklen
Absolut transforms Art Basel Miami Beach with 'Night Court'
Night Court will provide a central destination for art, music and cocktails for attendees of Art Basel in Miami Beach, for guests who are twenty one (21) years of age, including:
 Absolut Night Court
Night Court will feature exclusive performances from world-renowned artists as well as live DJ sets each night. Musical performances include DJYSL, Yung Jake and Mykki Blanco.
Open daily December 4 – 7 from 12pm – 2am, located Oceanfront between 21st and 22nd Streets
 Absolut Bloody Bar
Attendees are invited to join Absolut for a showcase of Miami's best Bloody Marys featuring unique recipes by a team of local mixologists.  Open December 4 – 6 from 1pm – 3pm
 Absolut X Art Basel
Art, music and cocktails collide at ABSOLUT X Art Basel with Ry Rocklen, performance from Ariel Pink and cocktails by mixologist John Lermayer. Wednesday, December 4 from 8pm – 11pm
Absolut Celebrating a Call to Creative Arms
Absolut's Art Basel activations and collaborations are another example of the brand's Transform Today mantra and spirit. A recently launched global call to arms, Transform Today underscores the brand's ethos of pushing creative boundaries to transform the ordinary into the extraordinary.
Creating art driven experiences at the world's premiere international art show is a natural for the brand given Absolut's rich 30-year history with the arts. Since Absolut's first Andy Warhol ad to collaborations with globally renowned artists, Absolut continues to foster and support the arts with creativity ingrained in its DNA.
In October, Absolut fans vied for the chance to make their creative dreams a reality as part of the brand's challenge to give away $80,000 in grants to fund projects that best represent how fans would "Transform Today." For more information about the winners and their stories, visit www.absolut.com/us/TransformTodayChallenge.