Abel Tasman National Park is situated at the top of New Zealand's South Island, just a short drive from the famous (in my head) Motueka. It's a stunning part of the country - of the world in fact, and I would encourage every person I meet to visit there should they get the chance. We spent four nights staying in Marahau, with amazing weather, and took in some of the sights.
On our first day we took a water taxi from Marahau beach to Anchorage bay, via Split Apple Rock (see photo) and walked the 12.5km track back to our camp. The Stray Bus drivers had told us that it was a flat track, an easy walk. And so I was quite unprepared for the massive hill that we had to climb at the start. It was well worth it, though. I had to keep stopping to take in the amazing views (and to catch my breath). We think we must have added a good half an hour onto the walk for photo stops alone.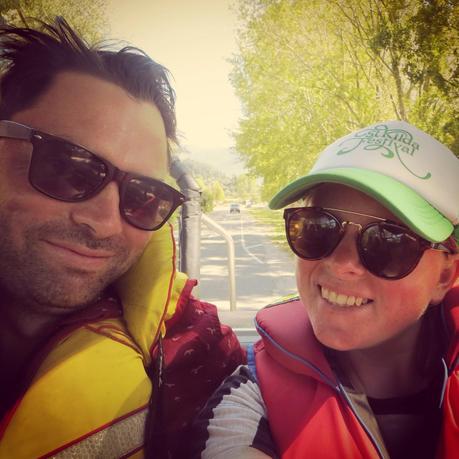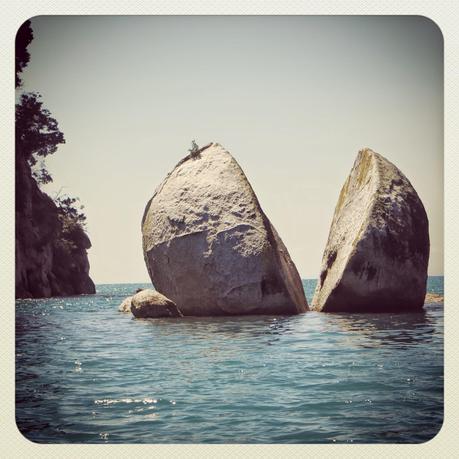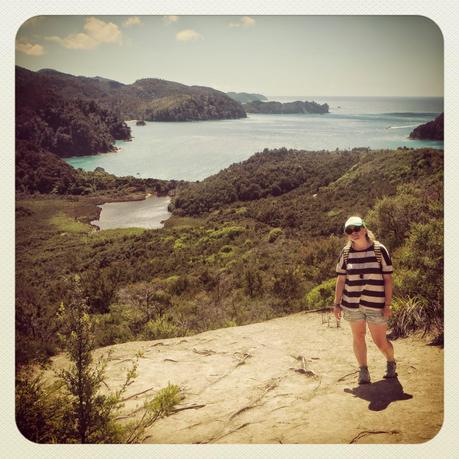 Abel Tasman is a brilliant national park. It's a forest track that dips in and out of some of the most amazing little bays. Every now and then you get little glimpses of golden sand and turquoise waters through the trees. We took a break along the track at Stillwell Bay, which I am going to claim as my new 'best beach I've ever seen'. You clamber over some rocks into an estuary that opens out to the perfect little bay. We dipped our toes in the sea but were being too English to go in any further.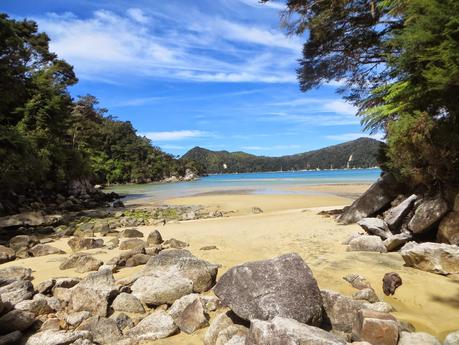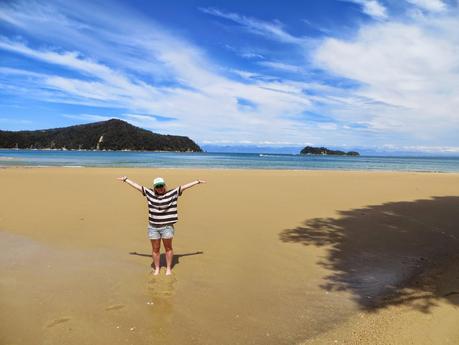 The 12.5km track from Anchorage to Marahau is an easy one, and well worth it too. If you're feeling a little more adventurous, you can get to Anchorage by kayak. Even more adventurous than that, and you can spend a week walking the whole of the track. There is much more to be explored than those 12.5km.