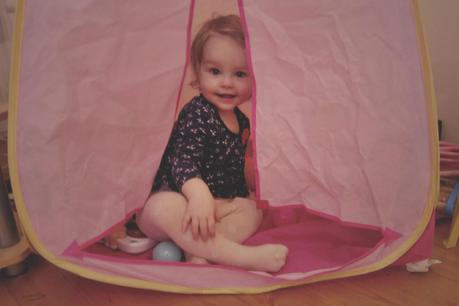 Her play tent & tunnel
Well mommy and Daddy give the best gifts at Christmas (no way am I letting Santa take credit for these!)..we decided to get her some big girl presents including a pretty pink play tent and matching tunnel, they are perfect for the age she is now but also as she gets older too, eventually when we get some sun as well they will be fun to play in outside! She literally LOVES them, everyday without fail she plays in them, i've set up a little reading corner in the tent so she will sit in there for 20 minutes just reading to herself which melts my heart! We just hear these random meows & raa raa's every now and then, it's too adorable!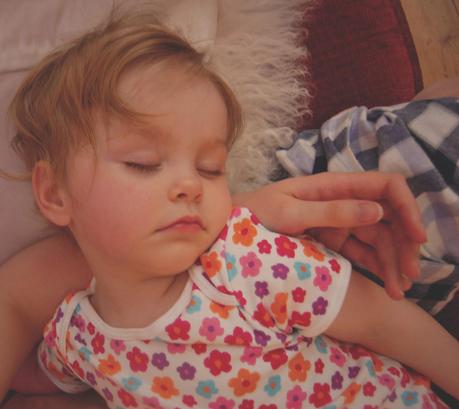 Naptime!
I know i'm really lucky to have a baby who loves napping, the only times she's ever refused them was when she went through the transitioning & the odd day here and there! Both Ben & I love our sleep so I guess that's where she gets it from, although it would be nice if she could sleep the whole way through the night soon..once these teethies coming through I'm sure (hoping), things will settle down a bit! She's just had all 4 front teeth come through in the past month or so we'll forgive her for the moment!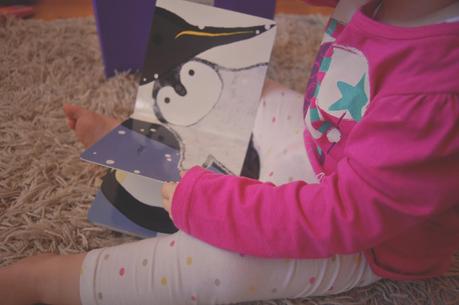 Storytime!
I think this is probably her favorite thing ever, reading, she especially loves books where she can open the flaps and feel the different textures like the Usborne books, I think we read together about 10 times a day, usually the same 2 books over and over again though, once i've read one with her, she takes it to Ben too, it's pretty adorable! :). I always wanted her to be into books as I loved my Jacqueline Wilson books as a child and they really helped me when I was going through some hard times in my life, if she can find something that can make her feel as relaxed as it did for me, i'm happy! A new idea i've seen becoming more and more popular are childrens book week fancy dress costumes, a bit of a mouthful to say but what it actually involves is helping your child bring their favorite stories to life, this can be by acting out certain scenes and getting the whole family involved by dressing up as different characters, be as silly as you like and don't worry about it being perfect either, if you can add giggles & plenty of enthusiasm, it'll be a really fun experience together! Oh and don't forget you can also get matching accessories for the occasion too!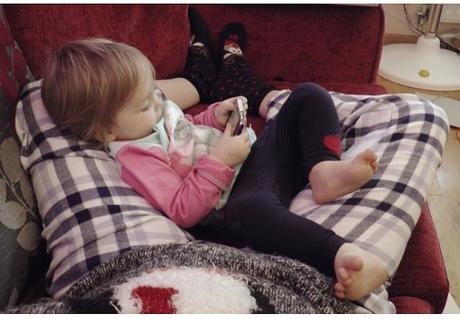 Chill/cuddle time
Last but definitely not least, snuggles! Now she's a toddler, it's rare that she will just sit still and enjoy a cuddle, but the past few weeks she's come to enjoy it, she's starting to ask for 'ups' and then will rest her head on my belly or chest and stay there for a while, it melts my heart! Every morning when we wake up, we stay in bed for about half hour before we get ready, I just give her my phone and she watches bits on youtube whilst I get an extra little snooze! I treasure every snuggle, cuddle and quiet time because she won't be this small forever and I'll miss it when she's ''too cool'' for Mummy cuddles!
x