binNotes | a wine blog
 by L.M. Archer, FWS | Bourgogne ML
'A Year in Champagne'  | The Movie
Follow binNotes: | Twitter | Pinterest | Facebook | Instagram
"An indulgence. A celebration. A seduction. A triumph. This is the essence of Champagne, isn't it?" – A Year in Champagne
Who doesn't love bubbles?
This weekend, binNotes attends an exclusive showing of 'A Year in Champagne' a movie from the same fine folks who brought you the acclaimed film 'A Year in Burgundy.'
Join in the fun – follow along on Instagram for a real-time review of the event and tweet your favorite bubbles to @binNotes!
Hey Seattleites:
A special Seattle SIFF screening of 'A Year in Champagne' happens 3/9/15, 7:00 PM, SIFF Center Cinema. Learn more here .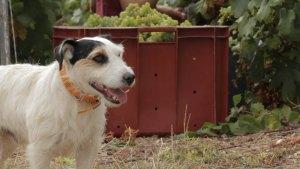 'A Year in Champagne' | A film about seduction.
Care to share? Feel free to leave your comments below.
Follow binNotes: | Twitter | Pinterest | Facebook | Instagram
Copyrighted binNotes 2015. All Rights Reserved. | Images courtesy "A Year in Champagne."