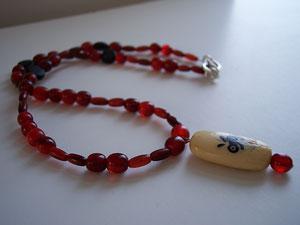 Little Black Rabbit Necklace
Our Little Black Rabbit Necklace is kind of our signature design, for obvious reasons! My daughter Anna discovered the pendant with the little black rabbit, and fell in love. It is also a popular item in the Black Rabbit shop.
We are thrilled that Feminist Review recently published a wonderful review of the Little Black Rabbit Necklace on their site. Feminist Review represents a diverse group of women from myriad backgrounds, who "write reviews from feminist perspectives." They fulfill an important mission – their venue gives voice to "communities that remain on the margins," and in particular, they feature many products made by small, women-owned businesses. I have been following their blog for months now, and am impressed by their dedicated and honest approach to the many products they share with their audience. We are certainly in good company there, and appreciate their lovely words about our work!