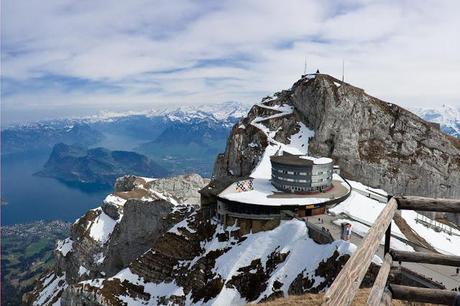 Switzerland is a great vacation destination for all travelers, especially those with young children. The beautiful mountain areas give children the opportunity to burn off excess energy on the ski slopes, biking paths, and hiking trails. There is also a convenient transit system, spectacular scenic train rides, and a lot of exciting places to visit. If you are a planning a trip to Switzerland, make sure to give your family enough time to enjoy everything it has to offer.
Here are the top 5 reasons Switzerland is a great travel destination for a family with young children:
1. Schongliand Amusement Park
The Schongliand Amusement Park in Luzern has enough exciting activities for families with young children to consume an entire day. It has go-kart tracks, scooters rentals, bike rentals, playground equipment, a bouncy castle, and a fun carousel. It also has a massive slide that young children will love to ride.
2. Pilatus Mountain
Pilatus Mountain near Luzern is another great travel destination in Switzerland for families with young children. This breathtaking mountain area has a large playground, hiking trails, toboggan runs, and exquisite caves at the top.
3. Exotic Zoos
Almost all young children love animals. Switzerland is the home to several exciting zoos like the Tierpark Dählhölzli and Seeteufel in Bern or the impressive zoo in Basel. Young children will enjoy visiting the massive elephants, playful chimpanzees, and adorable penguins. If your children are particularly fond of butterflies, you should also visit the Papiliorama Swiss Tropical Gardens in Fribourg
4. Child-friendly Museums
Switzerland is home to countless different museums and many of them are geared specifically for young children. The Kinder museum in Aargau has countless fun interact toys for kids, as well as educational displays showcasing authentic toys that were childhood favourites prior to the digital revolution. Another great museum for kids is the Puppenhaus doll house museum in Basel. You should also make plans to visit the Ballenberg Swiss open-air museum, which features barn animals and a petting zoo.
5. Impressive Castles
Switzerland is home to many authentic castles that were once the regal homes of the upper-class, such as Chillon Castle, Wildegg Castle, and Lenzburg Castle. Chillon Castle, for example consists of 25 huge buildings, three stunning courtyards, and impressive subterranean vaults. These massive castles look like they are from a fairytale fantasy that has been carefully preserved since medieval times. Young children and adults will enjoy touring the original architecture and landscaping.
Switzerland is a great travel destination for families with young children. If you book a vacation there, make plans to visit the Schongliand Amusement Park and Pilatus Mountain, as well as several of the exotic zoos, child-friendly museums, and impressive castles. Don't forget to also pick up authentic Swiss timepieces for your family. Switzerland is known for their high quality watches and Watches of Switzerland has an impressive selection of stunning timepieces at affordable prices. A Swiss watch makes the perfect souvenir for the entire family. The little Flik Flak watches are great for a child's first watch.