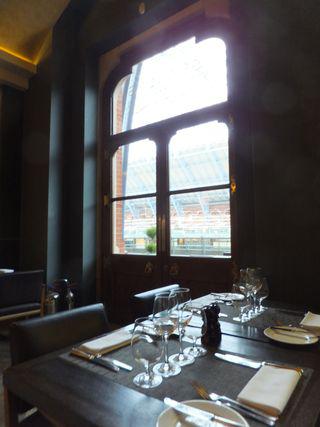 So I'm in St Pancras rather than Waterloo, which I much preferred the French to arrive at, and I had a few minutes between trains en route to Brighton for a wedding.  Where to go?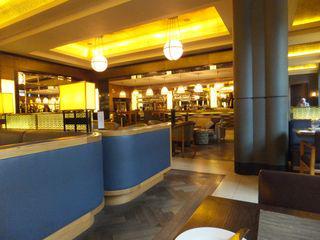 Obviously, the Grand aka Searcys and indeed it was a very wise choice indeed.
It took a while to find, in Britain today, there are no info people despite the signs for recent Olympics.  Muddle on, eh, it's in me DNA.
Find it, "sit in or outside sir?" Outside being inside.  Inside being really inside.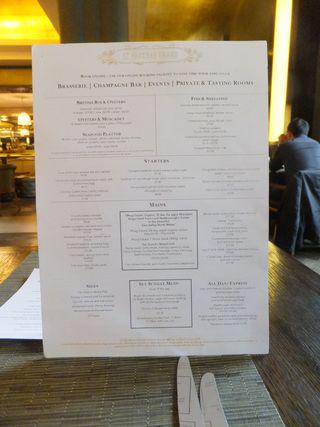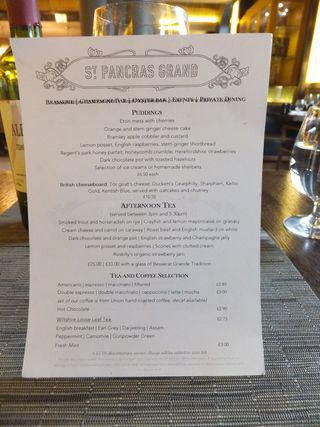 Look a menu, order Brit right? Right.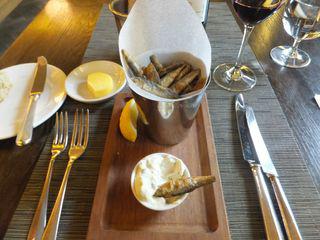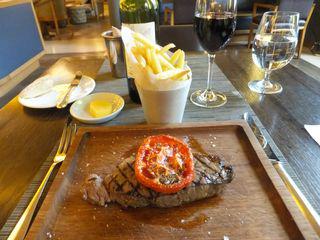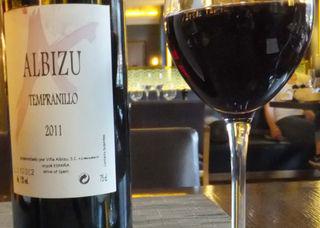 Whitebait with tartar sauce, delicious!
200 grams of perfectly cooked 28-day aged Aberdeen sirloin organically raised with a goofy looking almost dessicated tomato on top, but but but, add a slice of the tomato which has fleur de sel and it's heaven.
Dessert hum, "Etonian mess with a cherry," ask Eastern European waitperson if this is truly a "mess" from Eton college, indeed, sounded awful. 
Skipped for a double espresso from a huge Italian monster-machine, way ahead of the Costa's downstairs, yah.
My bill, with two glasses of wine, no bottled water, muted music, good bread and butter, it's the UK no? Was 46.25 pounds with tip.
Go?  If you've just arrived on the Eurostar en route to Brighton you bet, I can truly recommend it.
And Coda: If you ever find yourself in Hove, you can do worse than the Bali Brasserie.  Delicious!