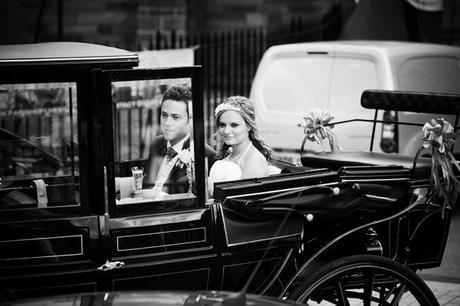 As if that weren't enough adventure for one wedding day, the couple also arranged for a tour bus to take them through Chester with their wedding guests to enjoy the parades!
Enjoy the rest of Angela's wedding report along with images by Cheshire's CG Weddings!
Chester carnival wedding day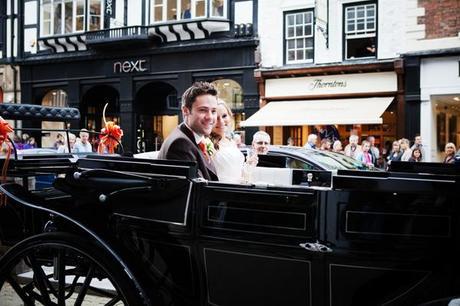 "Our wedding, unusually, had the added complication of a horse drawn carriage and heritage tour bus needing to traverse Chester city center when most of the roads that day had been closed for the 'Chestival' parades.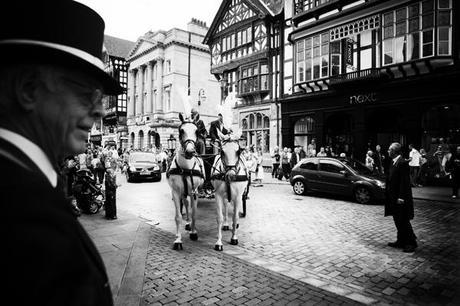 In the end the hotel staff at the Grosvenor worked extremely hard liais­ing with the police and the coun­cil to ensure our car­riage and tour bus had the spe­cial per­mis­sions needed.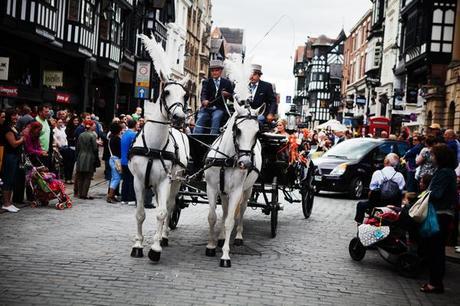 After a mag­i­cal cer­e­mony in St John's church we had the added bonus of being returned to the
Chester Grosvenor
in our horse drawn car­riage with lit­er­ally thou­sands of peo­ple throng­ing the streets in antic­i­pa­tion of the parades, who were also wish­ing us well.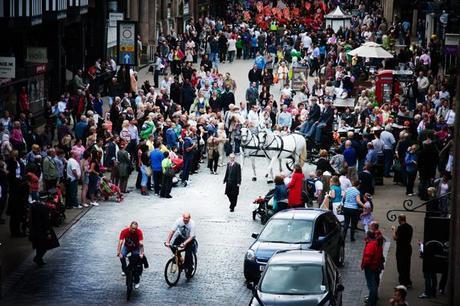 We felt like celebri­ties and the atmos­phere in the streets that day was noth­ing short of amazing.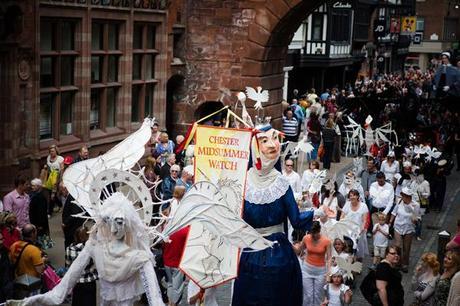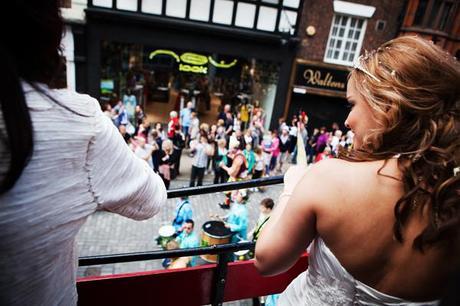 For the her­itage bus tour we were also extra­or­di­nar­ily lucky in that the parade went by just as we boarded the bus, mak­ing for a really mag­i­cal expe­ri­ence for our­selves and our guests.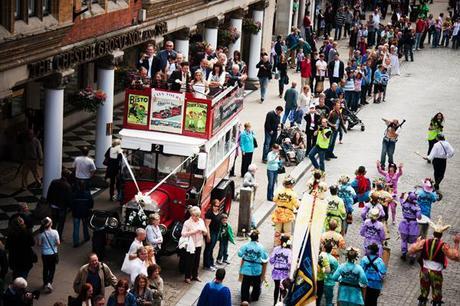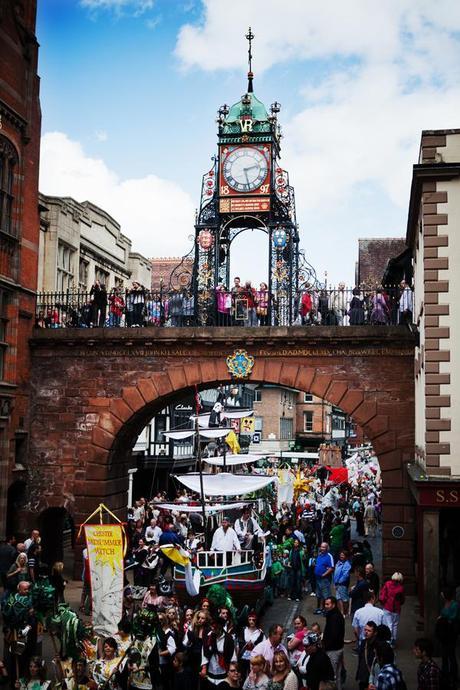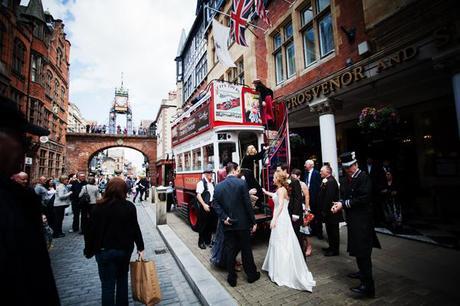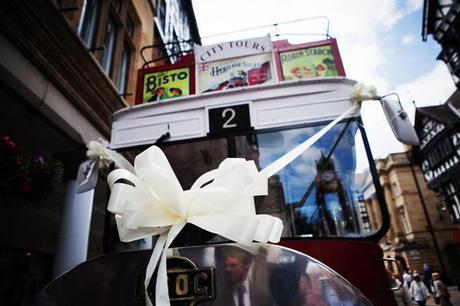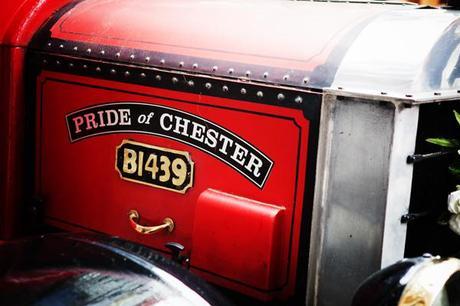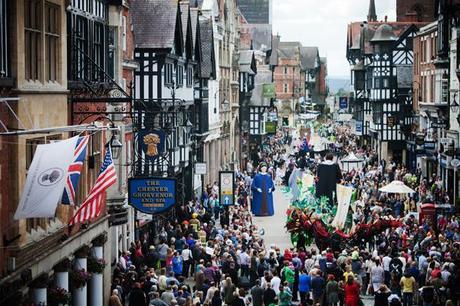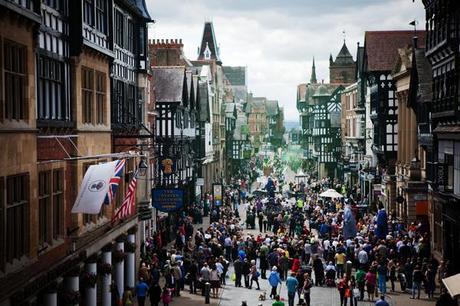 As our expe­ri­ence quite dra­mat­i­cally shows, don't over­look city cen­tre loca­tions as a wed­ding venue in favour of the more tra­di­tional coun­try house set­tings. The atmos­phere we had on our wed­ding day owing to the parade is some­thing a more iso­lated coun­try­side venue would never have been able to repli­cate. Also, as long as you've booked a qual­ity
wed­ding pho­tog­ra­pher
who knows how to be cre­ative and manip­u­late light and colour, there is no rea­son why your pho­tographs shouldn't be equally as dra­matic as those taken in a more rural backdrop.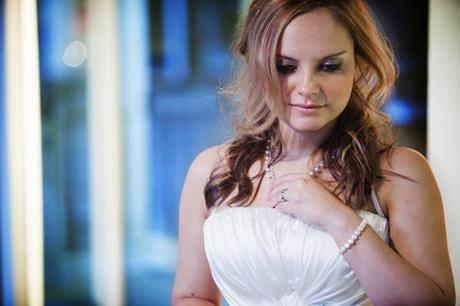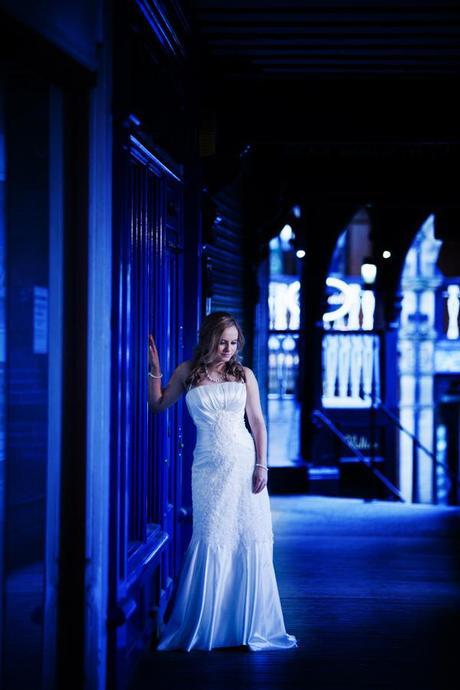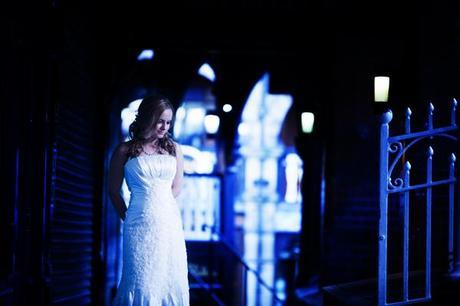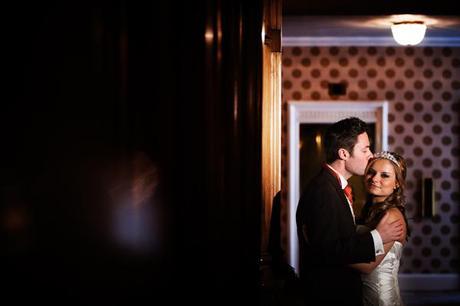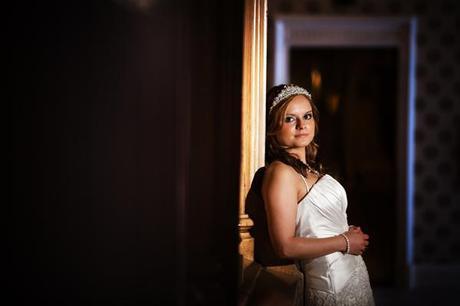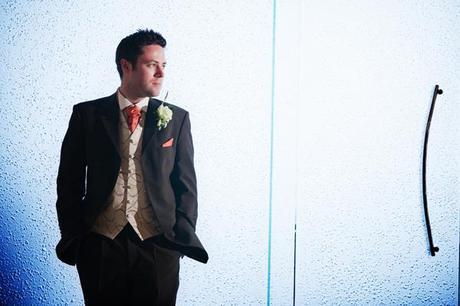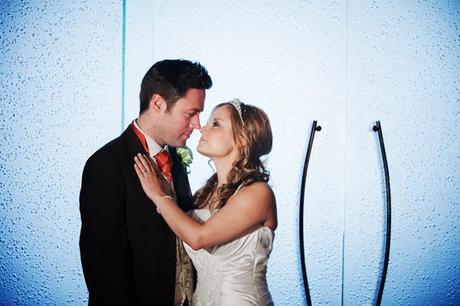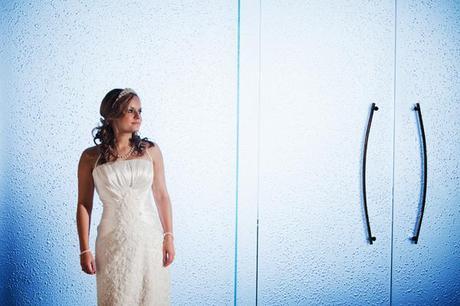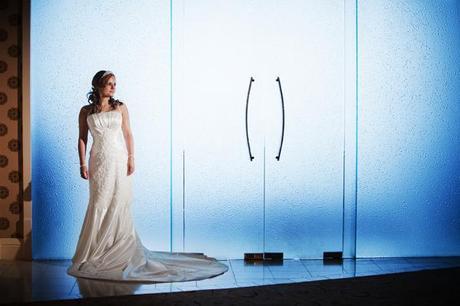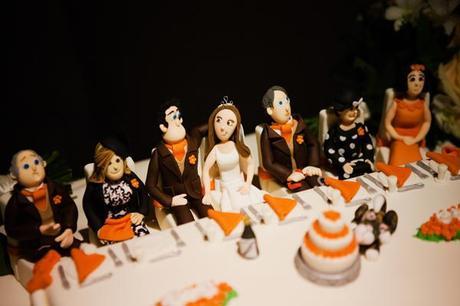 The wed­ding break­fast in the
Chester Grosvenor
later that day was com­ple­mented by some really great food and even bet­ter speeches! It is now five months on from the big day and I still can't help feel­ing over­whelmed about how it mas­sively exceeded our expectations.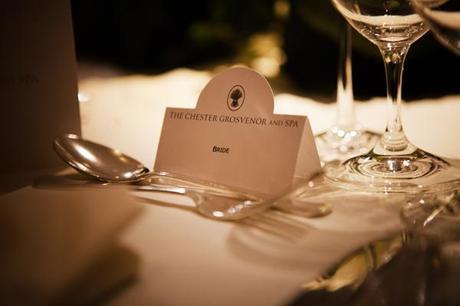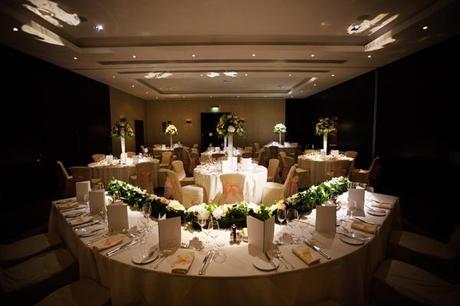 Once again for any Chester or north west brides and grooms… here are those all important:
Rec­om­mended wed­ding suppliers
The Chester Grosvenor was com­pletely fault­less in man­ag­ing our big day from work­ing tire­lessly to ensur­ing our car­riage and tour bus could access the closed roads, to serv­ing us exquis­ite food for the wed­ding breakfast.
We of course can't rec­om­mend Liam Craw­ley — CG Wed­dings — enough as a pho­tog­ra­pher. As men­tioned his manip­u­la­tion of light and color dur­ing the day pro­duced some shots as beau­ti­ful and dra­matic as any of those fea­si­ble in a coun­try house type set­ting. CG Wed­dings blog is at http://cgweddings.co.uk/blog
Vic­to­ria, our florist from Lily Rose events based in Chea­dle Hulme, Stock­port. The apri­cot and ivory cen­tre piece arrange­ments for the wed­ding break­fast were stunning.
Gabrielle Fisher from King­fisher Cakes in Brom­bor­ough sup­plied us with a spec­tac­u­lar and very indi­vid­ual 'Top Table' style cake which proved one of the major talk­ing points of the whole day!