The wedding day begins with this beautifully cold countryside scene – this is The Ashes wedding venue in the heart of Staffordshire, a grade two listed family home with converted barns providing the perfect secluded setting for a private wedding reception.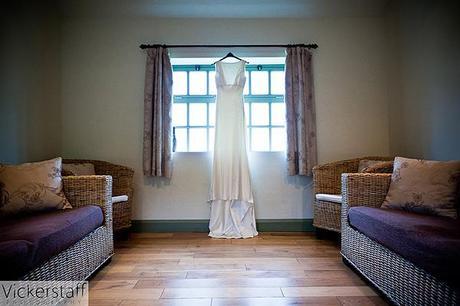 This wedding was submitted by Vickerstaff Photography in Cheshire. Jamie and Tory Vickerstaff are experienced wedding photographers – and I love that their wedding photography blog shows as much excitement, passion and enjoyment of every wedding they photograph, after more than 200 weddings!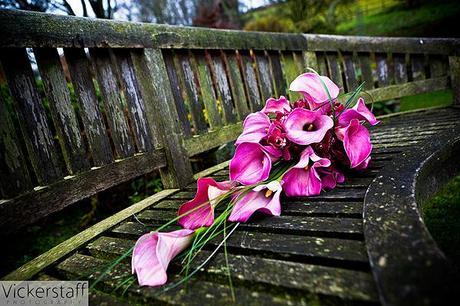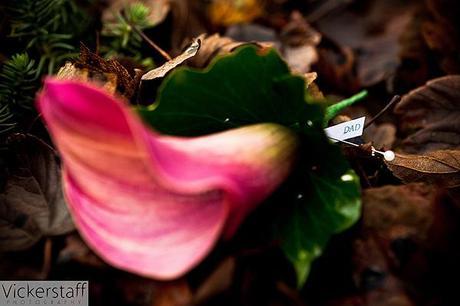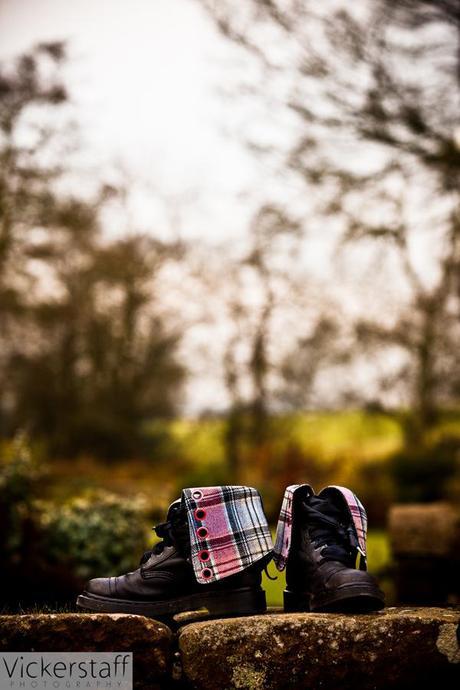 Jamie Vickerstaff writes up a great blog post with every wedding feature over at www.vickerstaffphotography.co.uk/blog so I can tell you that Rachel and the girls had a lovely little cottage as part of The Ashes wedding venue complex where all the bridal preparations took place.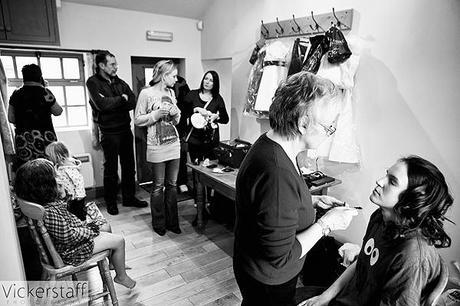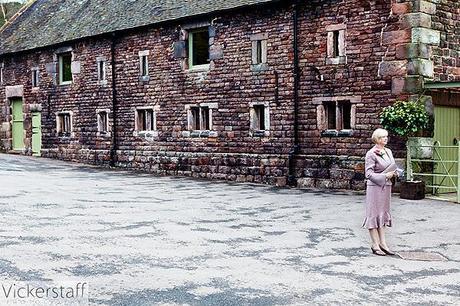 The Ashes has various converted barns, so the wedding ceremony was held in one of these, and then guests moved to another of the barn conversions for the wedding breakfast.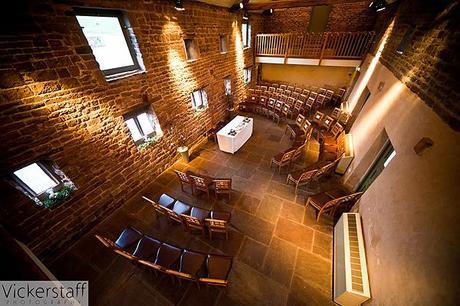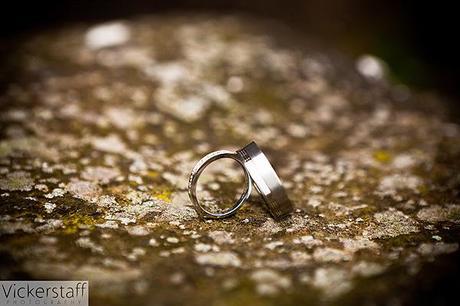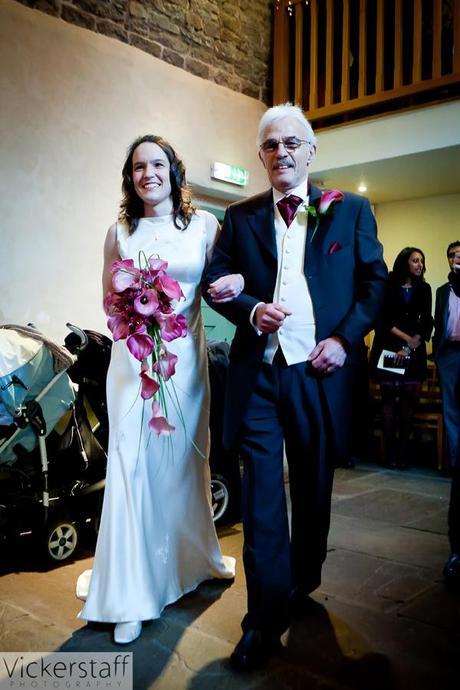 Rachel looks stunning in a simple, smooth flowing silk wedding gown with a high neck and her pretty bouquet of red calla lilies. The style of the whole wedding day is elegant, understated and beautiful.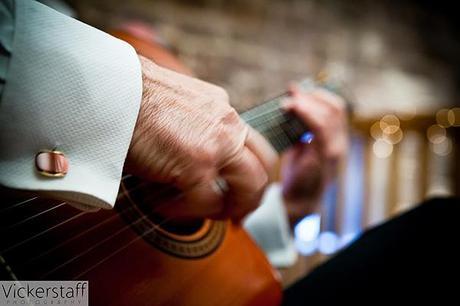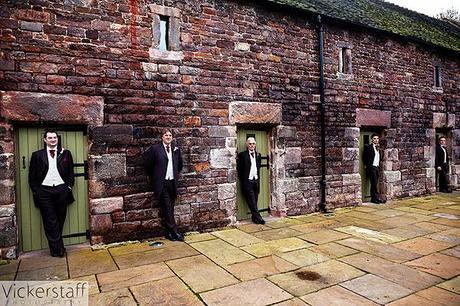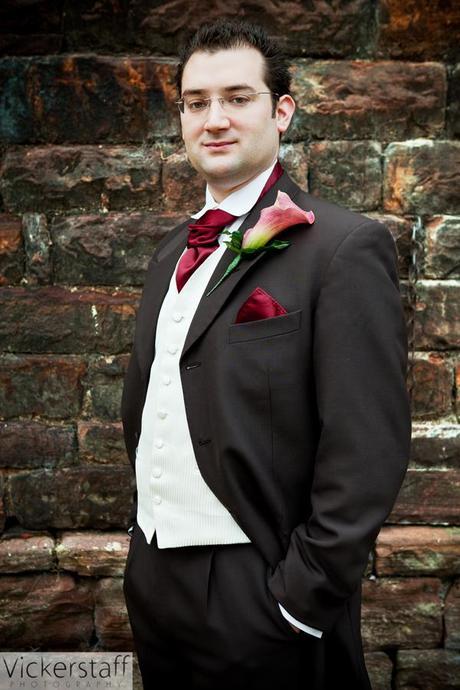 Steven wears his red calla lily buttonhole to complement a great wedding outfit: lovely coordinating burgundy cravat and handkerchief for a winter wedding.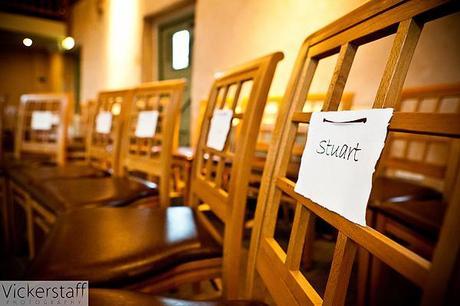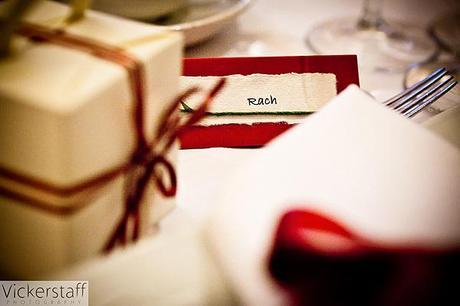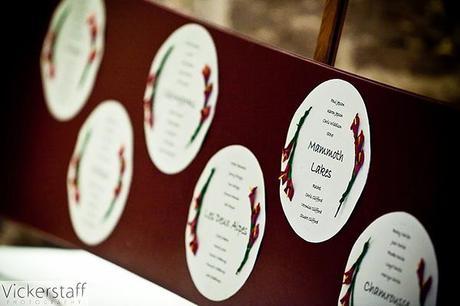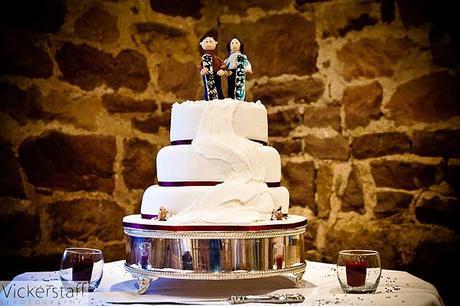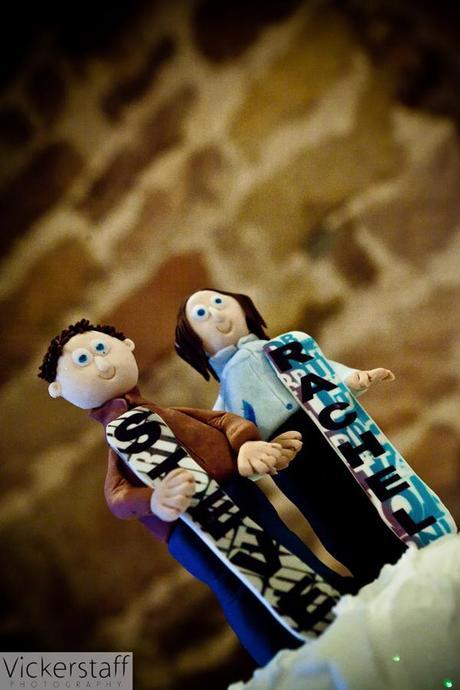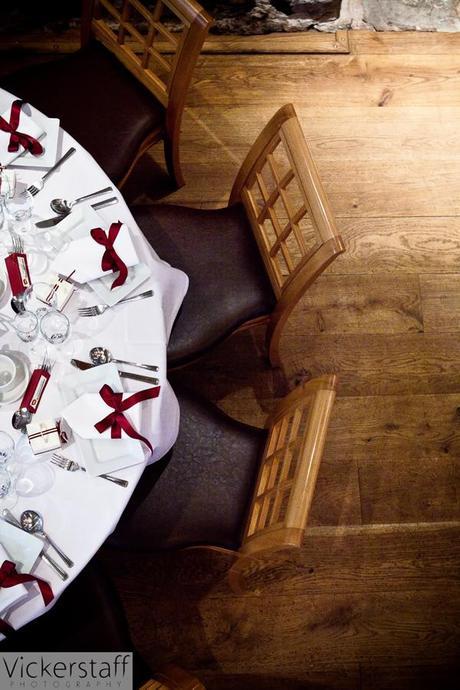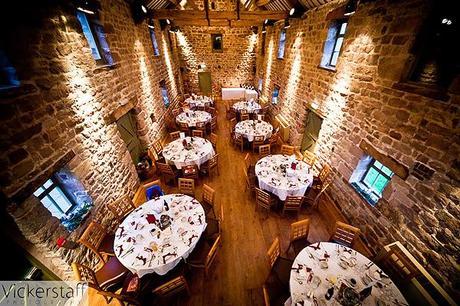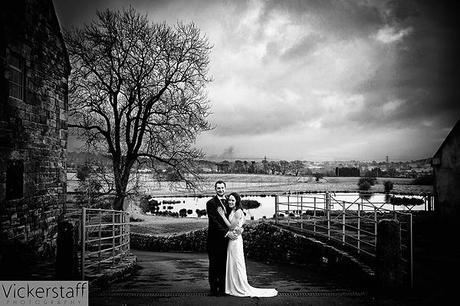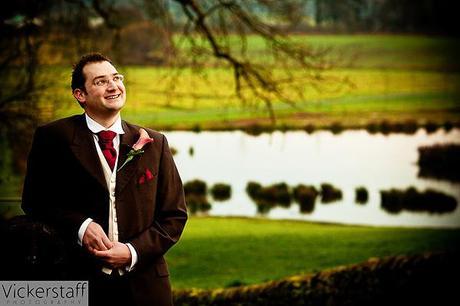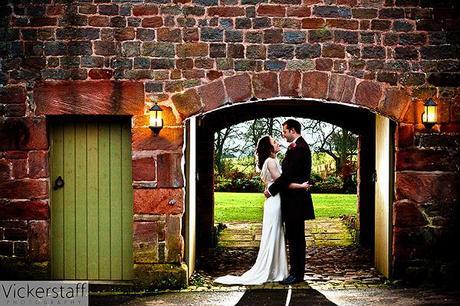 This is one of my favourite photographs from Rachel and Steven's wedding day: the lighting is like winter sunshine, the glow around the bride and groom so romantic.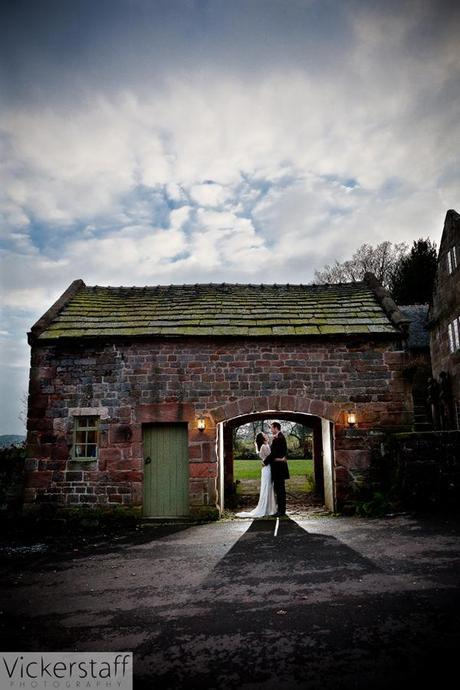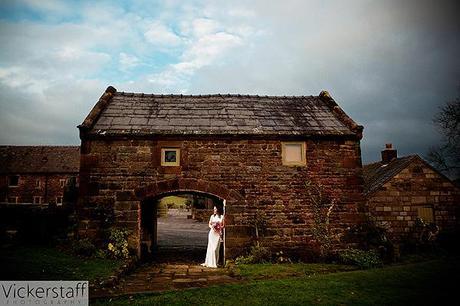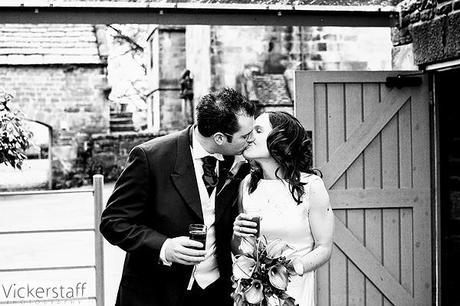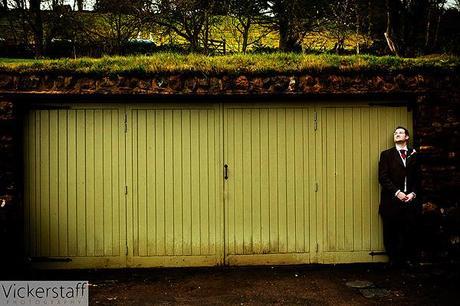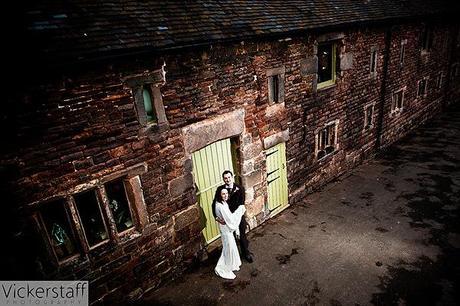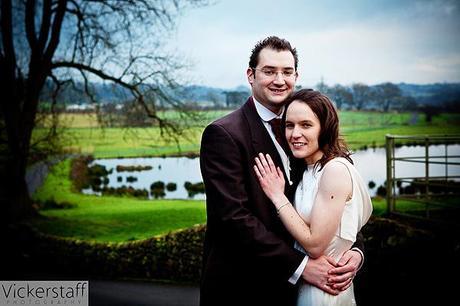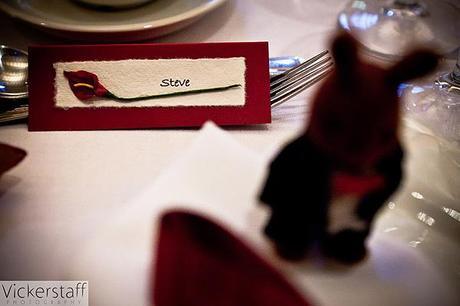 I love the handmade wedding place cards – I've just spotted the dark and vaguely sinister figure in the foreground of this photo though… looks like a bunny strolling by? (Making me smile)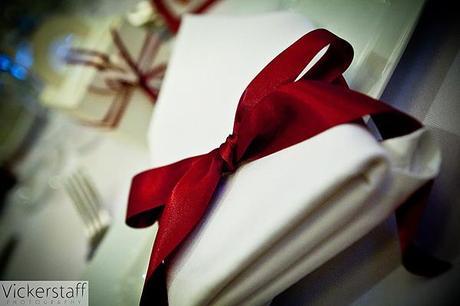 The photographs taken outside the Ashes in the evening are gorgeous: Rachel and Steven look great together and the atmosphere of these pictures is just magical in every way.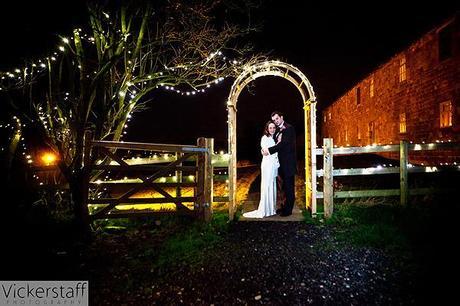 And the dance floor… setting the scene is this beautiful photo of a young wedding guest…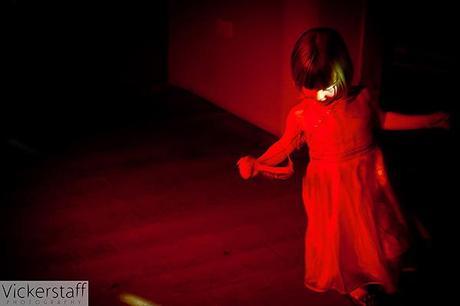 Before it's Rachel and Steven's turn – and I love this picture of the bride and groom together. Steven looks so in love; Rachel's dress is beautiful as she dances.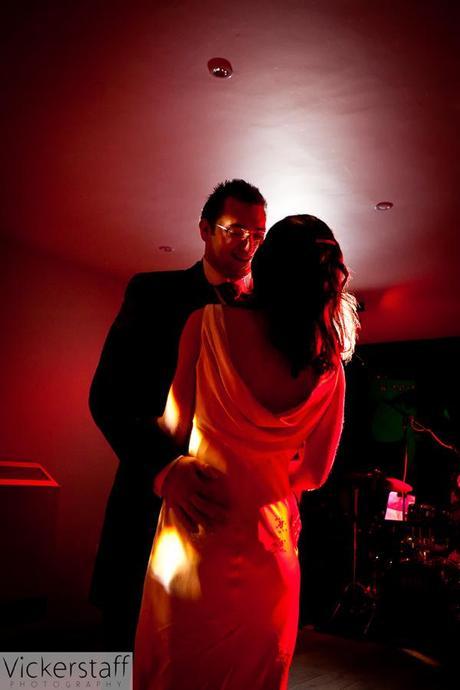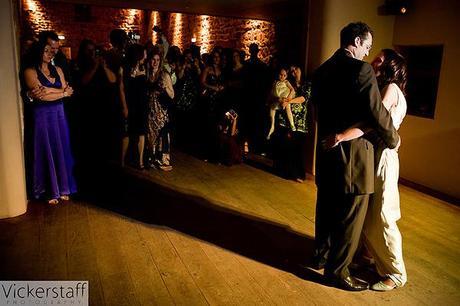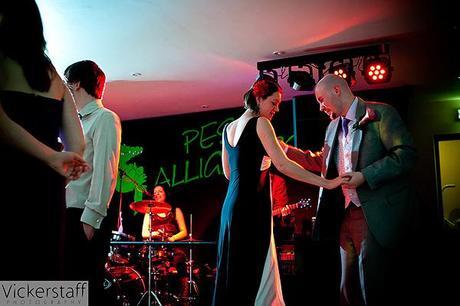 I had to google 'Pesky Alligators' to see what came up! Have a look at this Nottinghamshire wedding band at www.peskyalligators.co.uk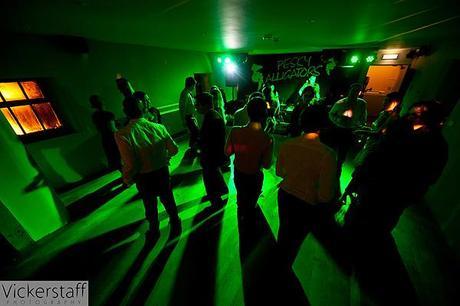 So it's a big thank you from me to Jamie and Tory from Vickerstaff Photography for submitting this lovey winter wedding to the blog. There are more where this one came from… so visit www.vickerstaffphotography.co.uk/blog to see latest weddings as they happen, or look at the main Vickerstaff Photography website to find out more.
I'm sure I'll be featuring Vickerstaff Photography on English Wedding blog again – they have some great weddings up their sleeve!