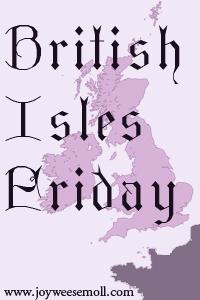 Welcome to British Isles Friday! British Isles Friday is a weekly event for sharing all things British — reviews, photos, opinions, trip reports, guides, links, resources, personal stories, interviews, and research posts. Join us each Friday to link your British-themed content and to see what others have to share. The link list is at the bottom of this post. Pour a cup of tea or lift a pint and join our link party!
---
With an afternoon activity planned, we wanted an easy morning and ended up taking a walk along the Thames, on the south side from the Golden Jubilee pedestrian bridge to Blackfriars Bridge and back on the north side.

Rick took this photo of Blackfriars Bridge with the London skyline. The building on the right is called the Walkie-Talkie, 20 Fenchurch Street. The angled building is known as the Cheesegrater, actually the Leadenhall Building. The dome is St. Paul's Cathedral. Does anyone know what the rounded building to the left is?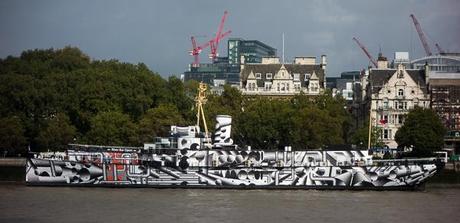 For the World War I centennial observance, the HMS President (1918) was decorated in a design inspired by Dazzle painting — a technique that made it hard for enemy guns to aim at a boat.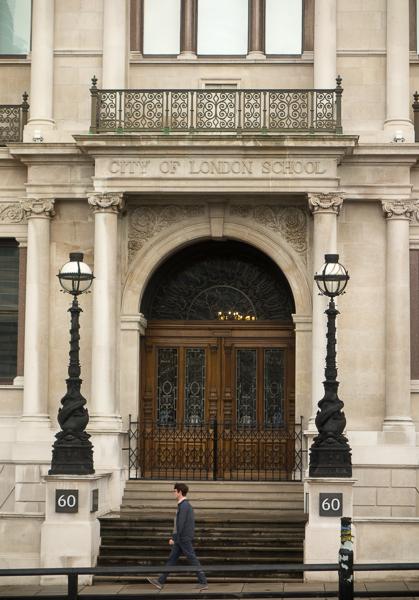 Back on the north side of the Thames, we passed this attractive building — once a school, now offices for an investment bank.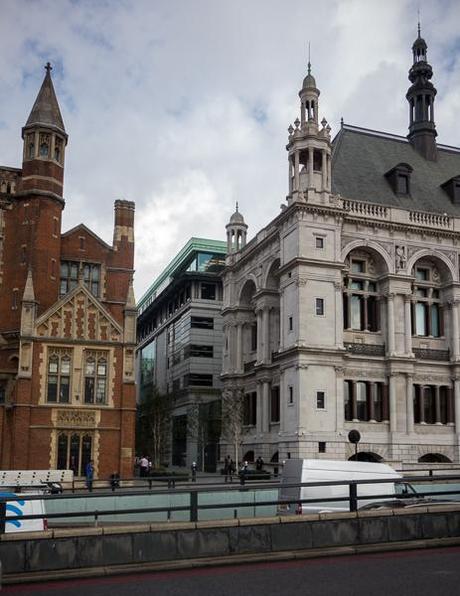 We got a kick out of the way old and new buildings are jumbled together in London, sometimes more sympathetically than others. We admired the way the modern addition tucked into the back of the City of London School, with coordinated colors and lines.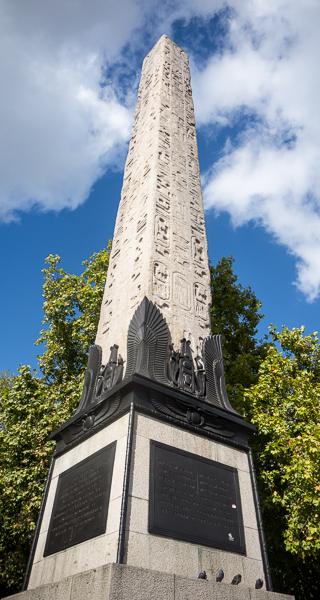 The completely mis-named Cleopatra's Needle, brought from Egypt in Victorian times.
Are these sights familiar to you from visiting London or seeing photos or video footage?
We had a good turnout for British Isles Friday last week. If you want more of St. Paul's Cathedral, check out the photos Louise took on her trip to London.
Check back tomorrow — for Weekend Cooking, I'll post photos of the pub where we had lunch after our walk and Twinings Tea shop.