Hey folks,
Last weekend I headed up to Scotland for the weekend because my Granddad and his wife reaffirmed their vows for their 25th wedding anniversary. It was really lovely to head back up to Scotland because I haven't been since June, so a trip was long overdue for me.
We stayed in a lovely cottage, which had 4 bedrooms so there were no complaints from my sister about sharing a room with me for a change It was great and just round the corner from the church and my Auntie was staying at a B&B only a few doors up from us.
On the way up I realised that although I had a fully charged camera my memory card was in my laptop at home so we only have a couple of phone snaps for you.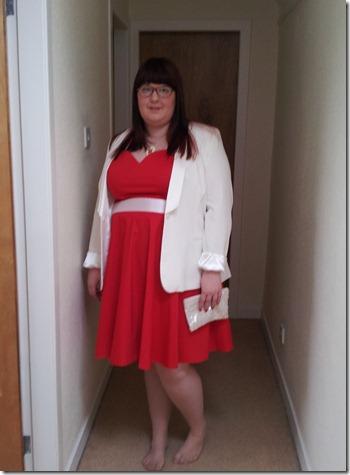 Dress – Queen of Holloway
Blazer – Dorothy Perkins
Bag – Borrowed from Mamma
Necklace – Life's Big Canvas
I also wore my stunning Irregular Choice shoes but I didn't manage to get a photo of me wearing them, but maybe they'll come out again sometime over Christmas!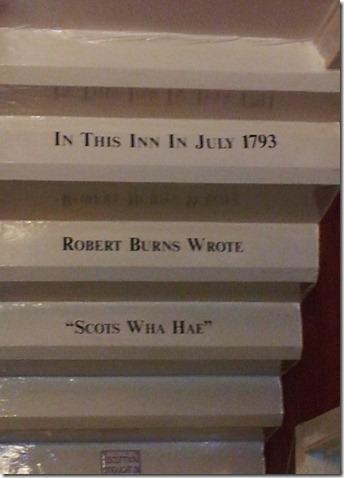 The reception was held at The Murray Arms, in Gatehouse of Fleet and I just had to take a picture from under the staircase because the wonderful Rabbie Burns stayed there and wrote a poem in one of the rooms there, where we had some family photos taken.
I had a wonderful weekend and it was nice to meet some people that we had only heard of before and to catch up with family, some which I hadn't seen since my birthday and others that I hadn't seen since summer.
Happy St Andrews Day!
Tink x