It Must Be Love! an Athel­hamp­ton wedding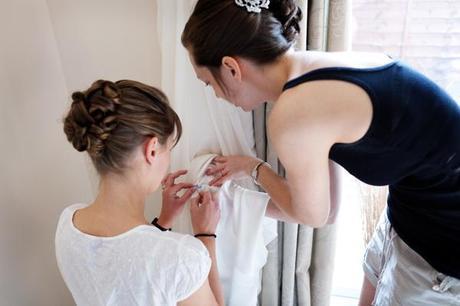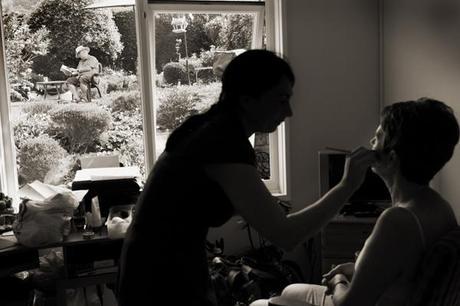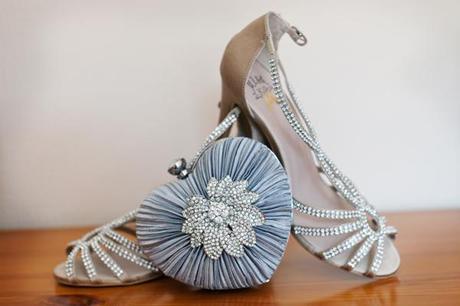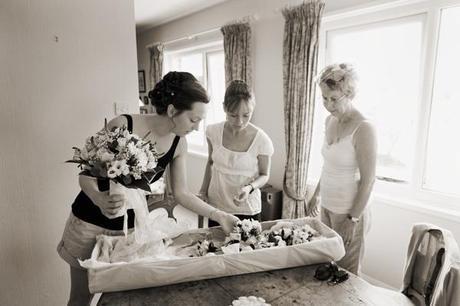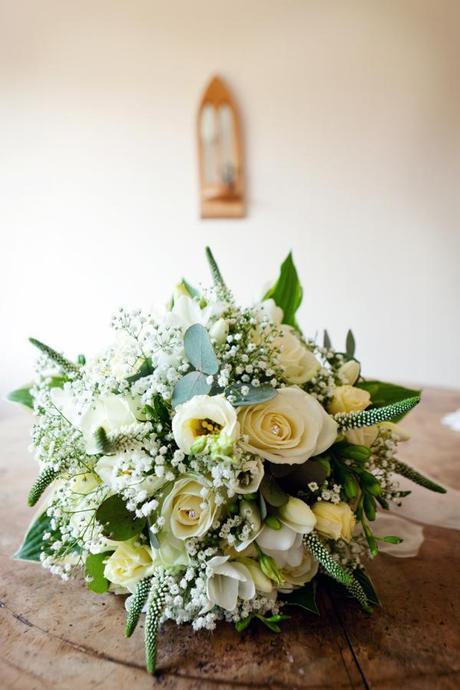 Paul pro­posed to me on my birth­day after we'd been together for 5 years. To be hon­est I (and all my fam­ily and friends!) thought it would never hap­pen so I was very sur­prised when he asked! He'd spo­ken to both my Mum and Dad a few days before and also his par­ents and sis­ters all knew he was going to ask as well. I'm sur­prised nobody let it slip, although look­ing back they were all avoid­ing me in the run up to my birth­day!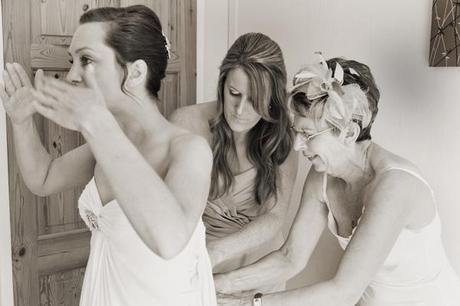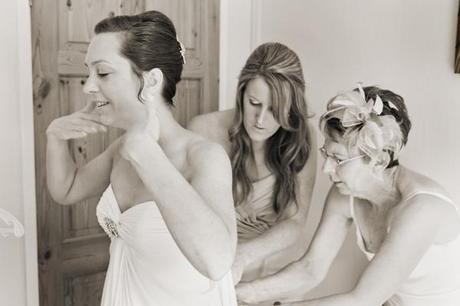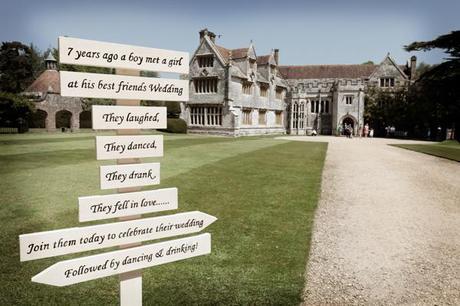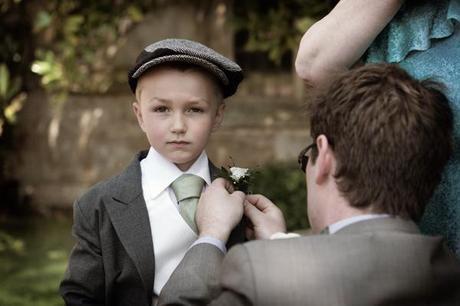 Wed­ding venue: Athel­hamp­ton House, Dorset with pho­tograpy by Linus Moran
How would you describe your wed­ding style? Relaxed and personal
Reli­gious or civil? Civil
What read­ings did you choose? "The Union" by Robert Ful­ghum; & "Wed­ding" — Author unknown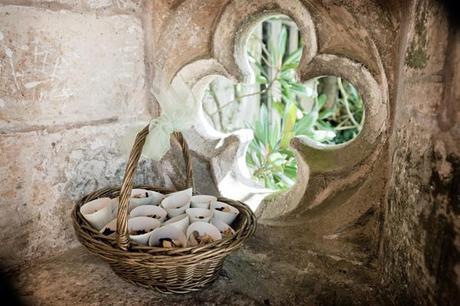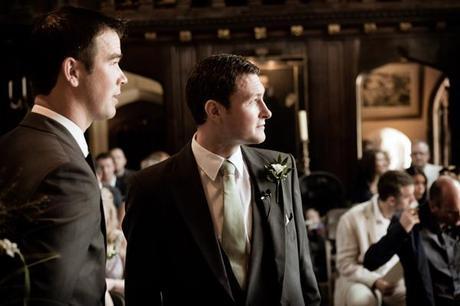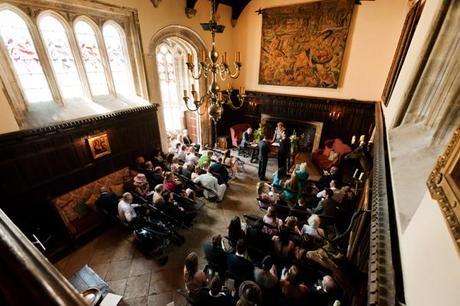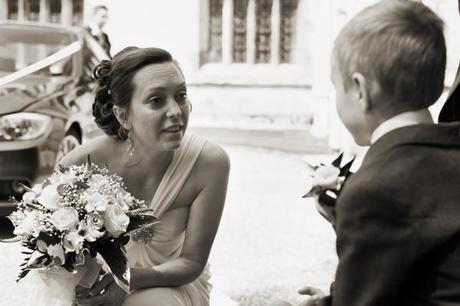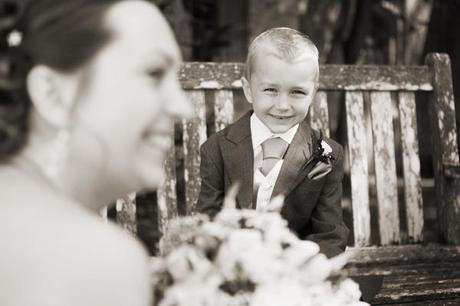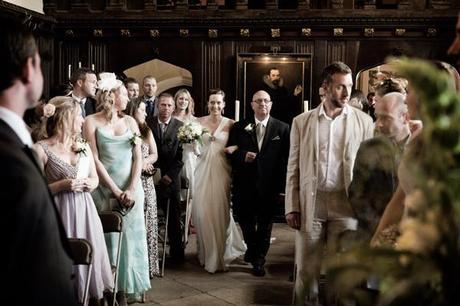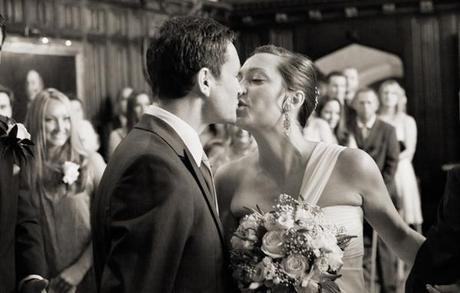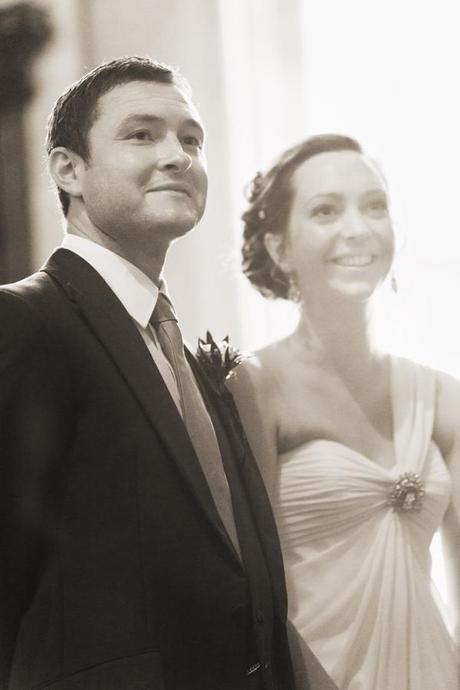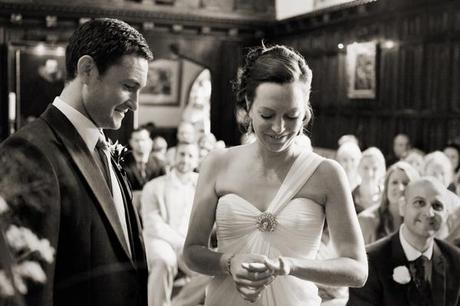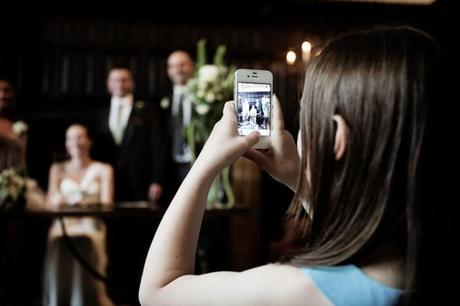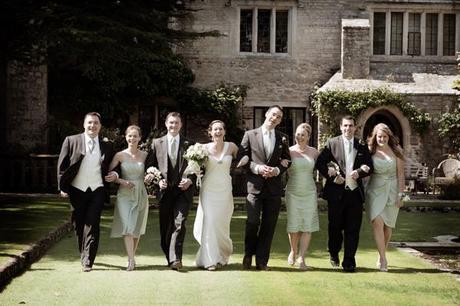 Venue styling and details: … All of our flow­ers were sup­plied by PM Read of Wey­mouth (www.pmreadflorist.staticloud.com) they did the most amaz­ing job espe­cially con­sid­er­ing I wasn't very good at explain­ing what I wanted — I just kept say­ing 'messy and unstruc­tured'! They come up with exactly what I wanted even though I'd not actu­ally said it!
We didn't have a 'theme' as such we just went for a cream and green color scheme. I just tried to make sure that every­thing that we did reflected us rather than try­ing to fit to a spe­cific theme.
We were very lucky to have a very tal­ented friend who helped us make all of our wed­ding sta­tionery which saved us a for­tune but also made it a lot more per­sonal to us. We ended up mak­ing all the invites, order of ser­vice, menu cards and wed­ding favours ourselves.
We kept our dec­o­ra­tions quite min­i­mal as the Coach House at Athel­hamp­ton is so lovely it didn't need any fan­cy­ing up! The only dec­o­ra­tions, apart from the table flow­ers, were some fairy lights and cream organza that we tied around the pil­lars. For the tables we hired some large glass disks which stood on tealight votives (www.Nomadfood.co.uk) as some­thing a bit dif­fer­ent and it also gave our flow­ers more height.
We had a tower of cup­cakes made by Rex's Heav­enly Cup­cakes (www.cupcakesbournemouth.co.uk) which fit­ted per­fectly with our cream and green theme. We also had a fruit cake (from M&S) which we used to cut and also so we could send pieces to peo­ple that were not able to join us on the day.
What were your highlights?
Being sur­rounded by our fam­ily and friends, the speeches & our first dance.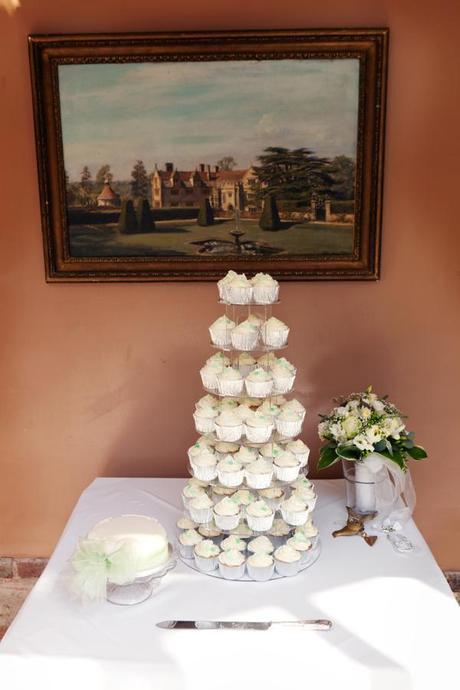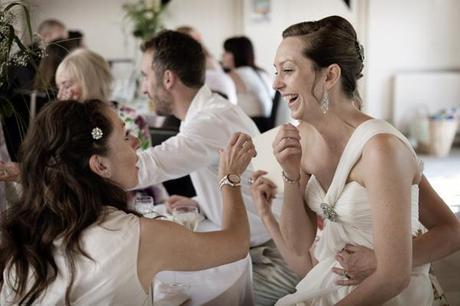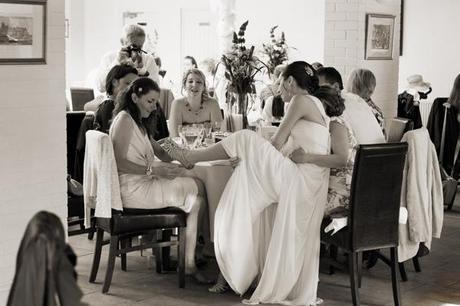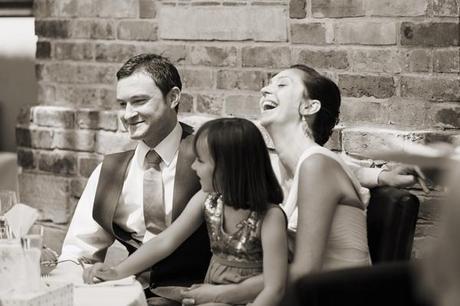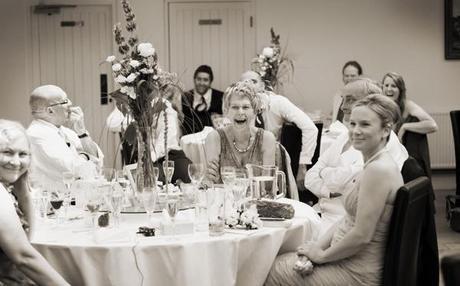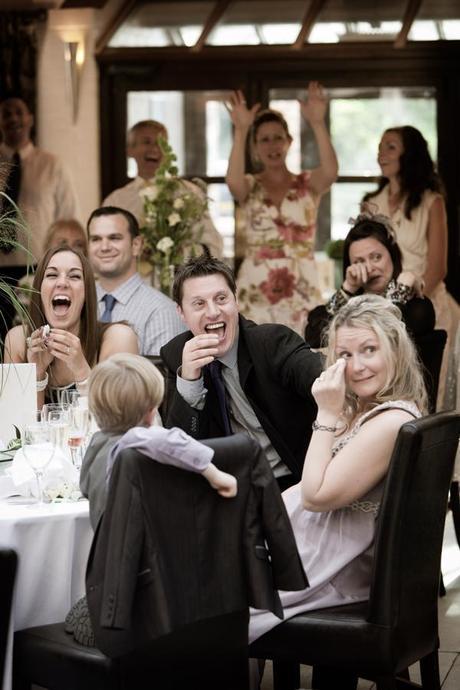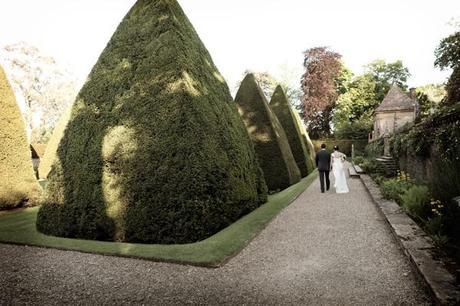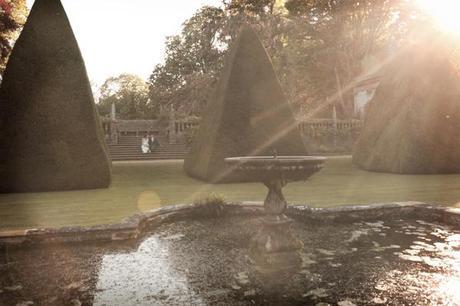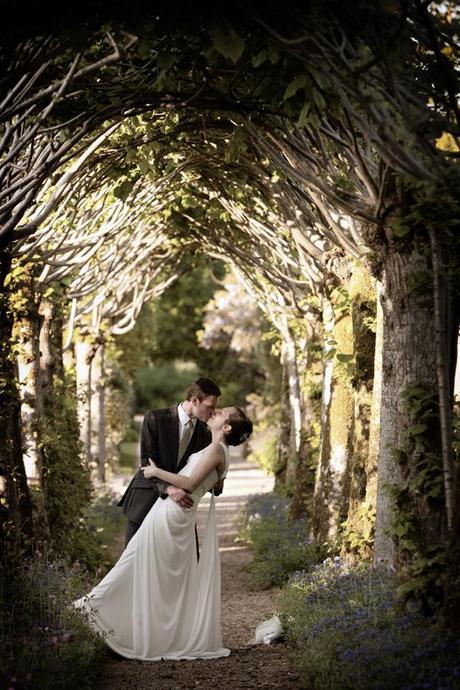 The dress was an Augusta Jones design and was a beau­ti­ful floaty gre­cian style dress with one shoul­der strap and a gor­geous vin­tage style brooch on the bust. Shoes from Kurt Geiger.
Paul wore a gray suit hired from Well Groomed in Poole (www.wellgroomeddorset.co.uk) and had a gray lower Mar­cella style waist­coat made by Tessa's Tiaras (www.tessatiaras.co.uk)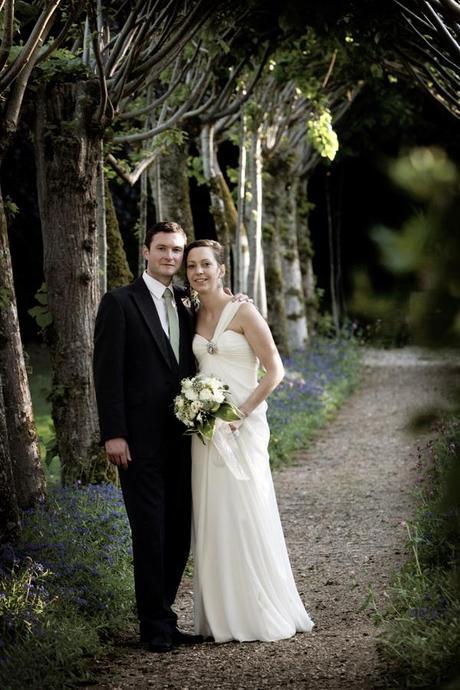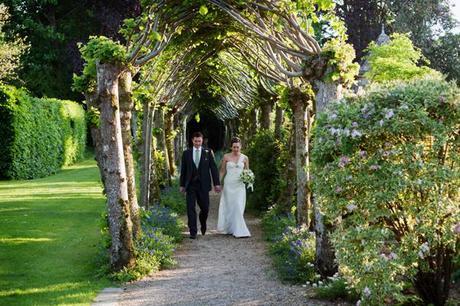 Our most mem­o­rable moments were see­ing each other when I arrived and our first dance. We're not very good dancers so we'd asked our close fam­ily and friends to join us about 30 sec­onds into the song (It must be love by Mad­ness) and we have really happy mem­o­ries of that moment.
Wed­ding day advice:
Relax, enjoy, take in every moment it goes so quickly!
Rec­om­mended wed­ding suppliers:
Linus Moran (www.linusmoranphotography.co.uk)
Athel­hamp­ton House (www.athelhampton.co.uk)
P

&

M Read Florists (www.pmreadflorist.staticloud.com)
Rex's Heav­enly Cup­cakes (www.cupcakesbournemouth.co.uk)
Tessa's Tiaras (www.tessatiaras.co.uk)
Dr Disco (www.dr-disco.co.uk)

NKW

Wed­dings (www.nkwweddings.co.uk)
Smi­ley Booth (www.smileybooth.co.uk)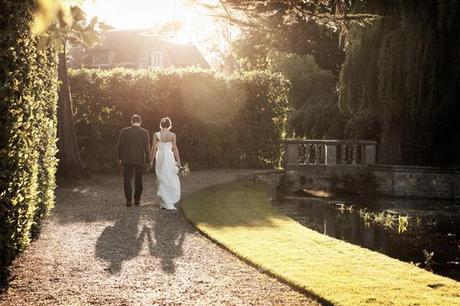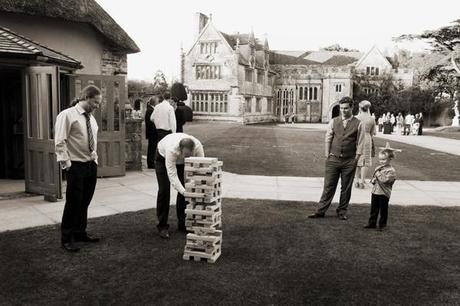 Wed­ding music and entertainment:
In the evening we had a DJ (www.dr-disco.co.uk) who did a fan­tas­tic job of keep­ing the dance floor full all night! He also had a big screen which had pho­tographs stream­ing of the Stag and Hen do on.
We also hired a photo booth in the evening to enter­tain the guests which was a huge hit!