It is time to take a short 3:41 minute journey. Through the wonder of time lapse photography you will in 3 short minutes see the small city (300K pop) of Вологда (Vologda), Russia. The city was founded in the year 1147 and is filled with historical buildings, monuments and churches. Nestled along the Vologda river, northwest of Moscow and south of Saint Petersburg, it enjoys life in between Russia's two capitals.
This is awesome video so click on your wide screen to watch.
The city has its own Kremlin (fort). A beautiful and rare style of ancient Russian pillow lace is made here and Vologda is a transportation hub for the region. The Vologda river is large and carries major freight transportation.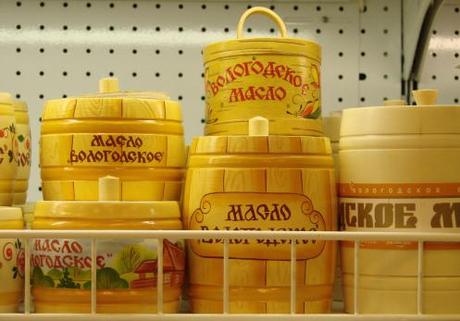 Vologda butter.
Oh, and some of the best butter and diary products in the world is produced here, too.

Today's Mendeleyev Journal is recommending a visit to the Ancient Faith Radio Christmas catalog.