Alright. I admit it; keeping up with #MayPhotoADay was not my forte. I got a little distracted with the crazyness of Tokyo and that was that. 
So instead of that, I thought I'd share some of my favorite bits from our trip. First up is this super kawaii cafe, found on a little back street in Harajuku.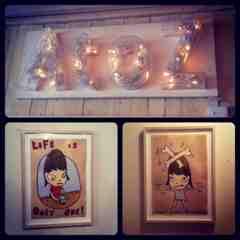 A to Z cafe is a little bit hidden, but seems to be somewhere people seek out. And for good reason. Designed by Yoshitomo Nara (probably my favorite artist), the cafe is scattered with his illustrations, and it even has a mock up of his studio in the middle of the space.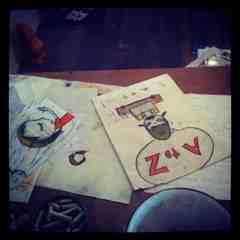 I love the style of his drawings, and the girls in the pictures emit so much character, I can't help but to feel like I know what each of them is thinking.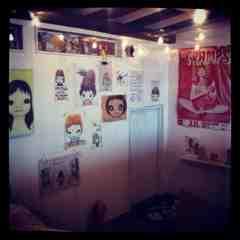 Edgy urban minimalist interior design, Yoshitomo Nara prints on the walls, and the biggest piece of cake in Tokyo - this place is definitely worth seeking out if you're in town.