M-O-O-N, that spells "Tom Cullen."
Baby, can you dig your man? He's a righteous man!
Laws, yes.
My life for you!
Those are some of the lines I remember from The Stand, Stephen King's 1978 epic about a super-flu wiping out 99.4% of the world's population in a mere ten days. The survivors are drawn by vivid dreams to either a small farm in Nebraska where a benevolent 106-year-old black woman lives or to Las Vegas where a grinning boogeyman named Randall Flagg resides. Translation: Kind, old black grandmas=good; Las Vegas=evil. The whole thing was inspired by, among other things, a real-life chemical spill in Utah that killed a number of sheep but could have easily claimed all of Salt Lake City. Plus, King always wanted to pen his own Americanized version of a Lord of the Rings fantasy epic (remember, this was before he started his Dark Tower series). When ABC turned it into a 1994 miniseries starring Gary Sinese and Molly Ringwald, everyone at my Catholic middle school latched onto the good versus evil morality tale and loved it. Heck, [spoiler alert] the climax of the story involves the literal hand of God laying the smack down on Vegas. Personally, I was more intrigued by the first half of the story detailing the breakdown of society in the face of global-wide disaster. Ever since then, every time I've heard about the latest would-be pandemic (bird flu, H1N1, etc.) I briefly flash back to The Stand even though recent films like Contagion are probably more worthy reference points for that kind of thing.
Over the weekend, The Wrap revealed discussions are currently underway to attempt a modern version of The Stand as an eight-part miniseries on Showtime before capping it off with a three-hour long theatrical film.  It's an intriguing idea and very exciting new business model, particularly with so many expecting/hoping HBO to end Game of Thrones with a bug budget movie.  However, it's also somewhat unintentionally funny because every time anyone's tried to make The Stand into a movie they've become trapped in development hell before eventually realizing  "This really needs to be a mini-series, huh."  Now, this potential deal with Showtime is optimistically hoping they can do both.  M-O-O-N, that spells "breakthrough."
Either way, adapting The Stand has always been easier said than done, especially for a novel running nearly 800 pages long on its initial printing and over 1000 pages in its later unabridged form.  The following is a brief timeline of The Stand's troubled production history, from George Romero to ABC to Showtime.
1977-1978:
A movie version of
The Stand
was originally conceived when King,
Night of the Living Dead
legendary director George Romero and producer Richard P. Rubinstein met while discussing a possible
Salem's Lot
film for Warner Bros.
1979: King, Romero and Rubinstein came up with the idea for what eventually became the horror anthology film Creepshow, and entered into a long-lasting partnership. According to Romero, "Steven gave us the first choice of any book or story of his that wasn't sold. We had the opportunity to buy the rights of The Dead Zone, which we read in manuscript from, but when it came to a choice we chose The Stand."
1980: King, Romero and Rubinstein announced their plans to make The Stand, Creepshow, and a 70mm 3-D collaboration due out by the middle of the decade, King writing all three, Romero directing, Rubinstein producing. King explained why they chose to make Creepshow first instead of The Stand, "Our idea here is simply to do something original that we can do on a low budget, get it out there and hopefully make a profit. It will show people that we're for real. Then we can go ahead and make a deal with one of the majors for the production money for The Stand. The money to do The Stand would be there right now, actually; the question is one of how much control over the project we can get, so that George, in particular, can do the kind of film he wants to do. We want to give it every chance; if no one likes the picture, at least it won't be a result of studio interference. On the other side of that, if we make a good picture and people like it, I'd hate to see some vice-president in charge of ass-scratching at one of the majors come out at the end saying how this wonderful idea was all his simply because he controlled the money. So basically, we're doing Creepshow as one step up to doing The Stand."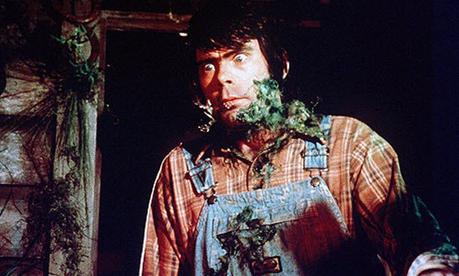 Starburst said of King's performance in Creepshow, "It's not every day you get to see the world's best-selling horror novelist turned into a pile of green fungus before your very eyes. Pity about his acting though."
1981: While making Creepshow, Rubinstein offered Fangoria a status update on The Stand, estimating their target budget to be at least $15 million, "The Stand will require a major budget, which means a considerable amount of time spent arranging financing, and a tremendous amount of work to film. The Stand is an epic-in the David Lean sense of the word; a piece of tremendous scope, and yet also a people story."
1982: With a production budget of $8m and initial running time north of three hours, Creepshow was edited down to two hours and granted a wide Halloween weekend release, when it grossed around $10 million. However, it barely managed to double that across the rest of its theatrical run, ending up with $21m, King later claiming, "Warners had a chance to push Creepshow through the roof, and they chose to put it in their pockets and get out." Still, this was good enough to keep the chances of a Stand movie alive.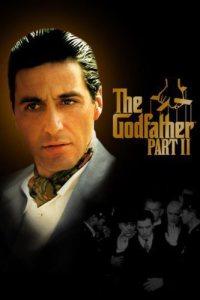 The Stand would have been 40 minutes longer than this.
1983: Finally, you could see the strain creep in, with King revealing to Cinefantastique that the first draft of his Stand screenplay was 400 pages long, the second draft 300 pages, and cutting it down even more was turning into a nightmare, "Length is a problem. Again, it's a problem because like the last time George and I talked about it, I said, 'Okay, this is what we've got. It's been through two drafts now and now it's down to a length of what would probably be in shooting time about four hours.' In other words, 40 minutes longer than Godfather II. So I say, 'Okay, we're at this point where we gotta lighten this boat, George. We gotta throw some people overboard. Who's expendable?'   And he says, 'Well, let me think about it.' So he thought about it and I thought about it and I came back to him. And there's this little kid in the book who … pals around with one of the characters … I said, 'Well, Joe can go.' And George kind of says, 'Well, I like him.' We tried to get rid of a couple of people and they didn't want to stay down. So that's where we are and we're trying to decide what to do next."
1985: With the script still too long and equating to a movie which would struggle to make money, they approached TV networks, King lamenting, "But the networks don't want to see the end of the world, particularly in prime time. Advertisers don't want to sponsor the end of the world.   Cable didn't have enough money." So, King wanted to mimic what the Salkinds had done with the Three Musketeers and Superman 1 & 2, "For a long time I pushed for doing it in two sections — Stand I and Stand II.   I thought it would be possible to build a big artificial climax in the middle that would satisfy audiences for the time being. If it was all shot at once, the films could be released maybe three months or a season apart." However, there was too much pushback against that idea, leaving King to simply bite the bullet and hack away at his script to fit everything into a single manageable film, "I have to cut my 300 pages of screenplay in half. I think I know how to do it now, but I don't relish the idea because I know that some of the characters will get squeezed. The film is going to happen."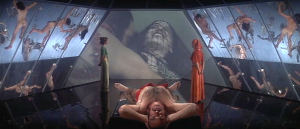 John Boorman's Zardoz, one of the most notorious WTF films of its time
1985: Romero left the production company Laurel Entertainment, and as a result his connection to The Stand became very tenuous. At one point, John Boorman (Zardoz, Exorcist II, Excalibur, The Emerald Forest) was attached as the new director.
1986-1990: Several adaptations of Stephen King books turned into box office duds, making it challenging to find any funding for The Stand. Romero later observed in Cinefantastique, "Had a couple of the movies based on Steve's books gone through the roof, I think we could have financed it in a minute. It's no fault of the material, even though I didn't think all the films were very good. It's just circumstance."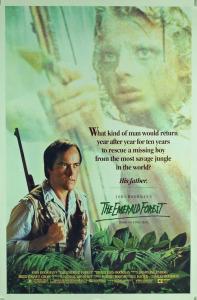 John Boorman and Raspo Pallenberg's The Emerald Forest
Early 1990s: After writing around five total drafts of the script, King finally gave up, quipping at the time, "I'm glad I'm out of it." Warner Bros. paid Rospo Pallenberg (The Emerald Forest) to come up with a new feature film treatment. He was an out-and-out fan of the book, walking into his first meeting with the producer carrying an original paperback edition. He described the story as being "a spiritual quest telling of the strangeness about the world in which we enter," and his first draft most of the fat while also managing to fit in most of the book's best sequences as well as a couple scenes of his own creation [You can read his script here]. Rubinstein later praised Pallenberg's adaptation, "I think Rospo was successful where Steve wasn't in terms of being able to get some distance on the material and make those decisions that needed to be made, in terms of what stays in the movie and what gets left out … Basically what I'm looking to do, and I think Rospo has been successful in doing, is not being literal in the translation but reproducing the feel." For his part, King merely said, "I don't envy the work he had to do." Things looked they were finally coming together. Robert Duvall was even attached to play Flagg. And then Warner Bros. surprisingly passed on the project.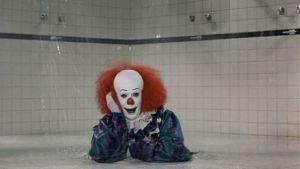 Early 1990s:
Inspired by the ratings success for the 1990 King miniseries
It
, ABC offered to make
The Stand
as a four-part miniseries, sending King into a four-month writing spree, ignoring Pallenberg's script and creating an entirely new one sanitized for television. Within days of receiving King's new script, ABC officially greenlit the miniseries, eventually splitting the $28 million budget with Laurel Entertainment (a subsidiary of Aaron Spelling's company). George Romero was not offered the chance to direct. Instead, King kicked the gig to Mick Garris, who told Fangoria, "The only reason I am here is because of Stephen King. I don't think he's used to a director really wanting his input as much as I did on
Sleepwalkers
(1992)-encouraging it, wanting it to be faithful to the tone he set and really looking for his approval. If you have that offered to you, you'd be a fool not to take advantage of it."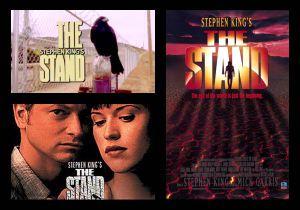 1993:
Shooting began in Utah in February, with the entire shoot ultimately taking 104 days in and around Salt Lake City, New York City and Las Vegas. There were 125 speaking roles and more than 600 extras during the Las Vegas sequence alone, and Kathy Bates and Ed Harris both appeared in uncredited roles.
1994: The eight-hour mini-series was telecast in four parts in May, turning into a ratings winner for ABC and at least moderately pleasing King, "When I look at it and I hear them say my words, at least I don't want to throw up. I look at it and on the whole I'm pretty proud of it."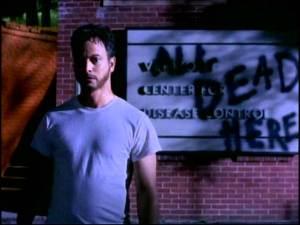 Stephen King's proud of you, Lieutenant Dan.
2011: The Hollywood Reporter announced at the start of the year that Warner Bros. and CBS Films were developing a new, feature-length adaptation of The Stand, and by July the project had ballooned into a planner trilogy to be directed by David Yates, i.e., the guy directed every Harry Potter movie from Order of the Phoenix to the end. Only two months after Yates and his Harry Potter screenwriter Steve Kloves were announced, they officially walked, Yates explaining that the material was best suited for a miniseries, "I could see making a miniseries from it, a really interesting, intricate, layered, enjoyable long-burn of a miniseries, I could see that, but what was missing for me were the big movie moments in the material, the big set pieces." Ben Affleck was named as their replacement.
2013: And then Ben Affleck was cast as Batman and suddenly The Stand dropped off of his priority list. Crazy Heart director Scott Cooper was named as his replacement, but just a couple of months later he backed out due to "creative differences," shortly thereafter releasing his Christian Bale drama Out of the Furnace which bombed.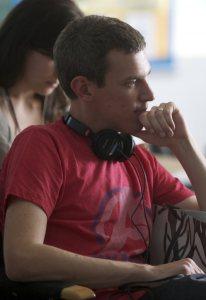 Josh Boone, a visual reminder that the people picked to adapt The Stand over the years seem to get younger and younger
2014: Early in the year, Josh Boone was somewhat quietly hired to take over as the new writer-director, which seemed like an especially shrewd move when his major studio directorial debut, The Fault in Our Stars, turned into a massive hit that summer. The rest of the year was plagued with casting rumors before Boone clarified on Twitter that he wanted Christian Bale as Randall Flagg and Matthew McConaughey as Stu Redman. He claimed in September that the script was done and ready to move forward as a single three-hour film, but in November he told Kevin Smith they were now going to split it into four full-length feature films.
2015: And that pretty much brings us up to the present.
At this point, it's debatable how original The Stand still feels in a world which has seen Lost, Left Behind, The Leftovers, Netflix's current drama Between and The CW's upcoming Containment.  The mini-series is available to stream on Netflix, and if you thought Molly Ringwald's acting seemed suspect back then it really stands out now.  It still tells the basic story, but there are those who have been dying to see a version not sanitized for early 90s TV, a need that was only partially met by Marvel's relatively recent graphic novel adaptations.  Either way, the best way to adapt this story has always been in a longer form than a single movie.  So, if they're going to make a new one, what they're proposing to do with Showtime is the way to go.
Would you watch a new Stand mini-series?  Let me know in the comments.
Source: Creepshows: The Illustrated Stephen King Movie Guide, The Rise and Fall of The Stand, From 2011 to the present everything was sourced from Wikipedia