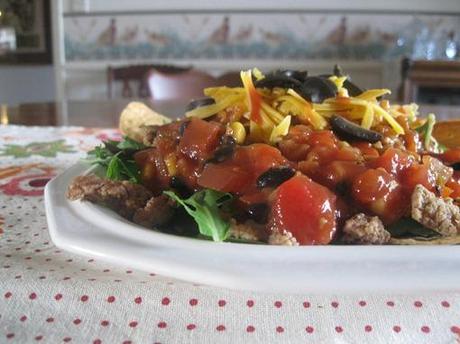 That's a bIG salad! But before we get to dinner, and dessert, I have a snack to share.
Snack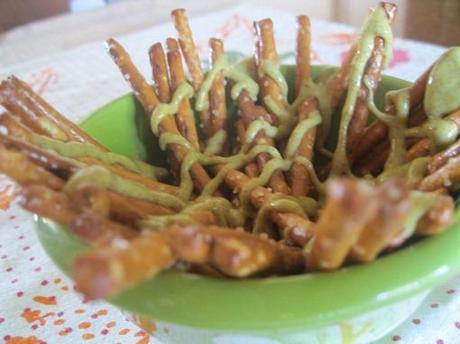 I had some pretzel rods drizzled in spicy mustard. Confession: I actually have to count out the 32 rods in a serving because I have no will power when it comes to pretzels. This is more like 50… 32 just seemed like so few.
Then for dinner I wanted veggies and protein so I made a beefy salad… literally. Well, kinda.
Dinner
Welcome my version of a taco salad.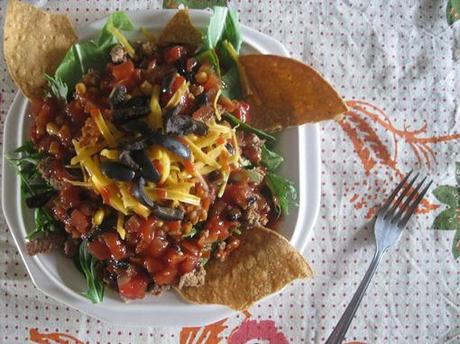 I started off my plate with some fresh spring mix. Then I added taco seasoned ground turkey (aka the beef), beans, some homemade spanish rice, sweet corn and black bean salsa, cheddar cheese, taco sauce, black olives and a tostada shell.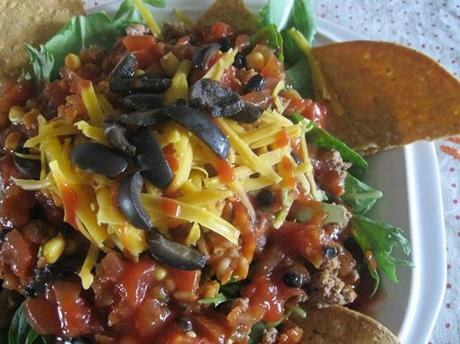 For the beans I just heated a can of vegetarian refried beans and added some taco sauce to it. Easy Peasy!
Then for the spanish rice I though I'd be all foodie like and make it from scratch but I didn't have cumin so I improvised with some chili powder, taco seasoning, onion and garlic but it wasn't the same. It wasn't good enough to share the recipe but I'll try again and share that one if it's better.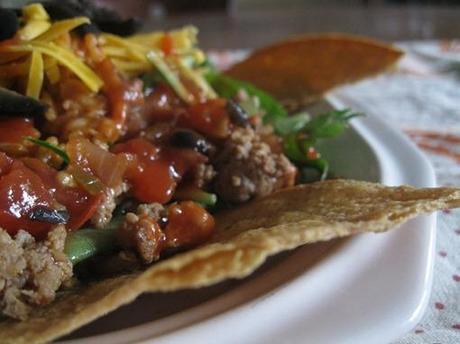 Then for dessert, because I can't have dinner without dessert, I had 4 chocolate chunks.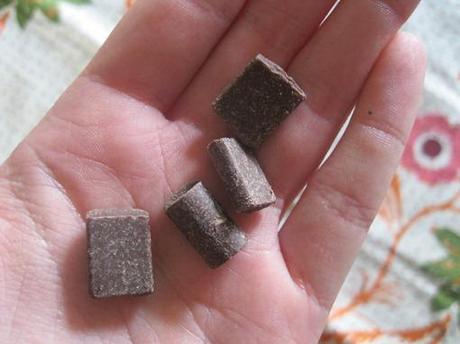 My muscles are so glad to have a rest day but I'm ready for some running tomorrow. I need to get it three 3 mile runs this week so I'm thinking Thursday I'll do a straight 3 miles then my light jog with Dorothy. Then on Friday I'll do the 1.5 with Dorothy and another 1.5 on my own to total 3 miles. Then if I'm up to it I'll do a straight 3 again on Saturday but if my legs feel tired I'll push it to Sunday.