You know those days when you start out to do one thing and end up doing something completely different? Today was one of those days. We drove to Stanmer Park near Brighton, but the world and his wife were there, the restaurant was fully booked and there were no tables available in the bar area. We could have sat outside but the staff looked few and far between and we quickly came to the conclusion there would be a very long wait for food so we decided to move on. As we were not far off the A27 and near Lewes we headed in that direction. After a good pub lunch in Kingston, near Lewes, I remembered we were on the road to the National Trust property Monk's House in Rodmell.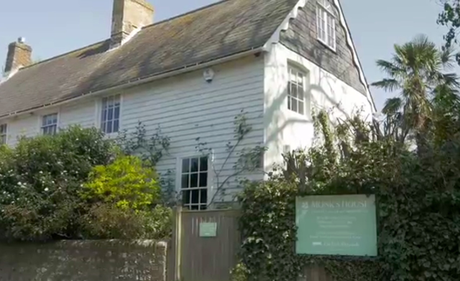 I had been there about 3 years ago but my friend had not so it seemed like a good place to visit on a beautiful sunny, Sunday afternoon.  
When the rent on Leonard and Viginia Woolf's Sussex weekend bolt hole came to an end, Leonard found and fell in love with a 17th century cottage in nearby Rodmell.  He bought Monk's House in 1919 at auction for £700 and it had no running water or electricity.  The water came 5 years later followed by electricity 5 years after that.   It was originally 3 workers cottages which over the years had been knocked into one.    Monk's House was close to Charleston Farmhouse, the home of Virginia's sister the artist Vanessa Bell.   They were part of The Bloomsbury Group – who were an influential group of English writers, intellectuals, philosophers and artists, which included John Maynard Keynes, E. M. Forster and Lytton Strachey.  They would come down from London for weekends and summer holidays and lived a somewhat salacious lifestyle.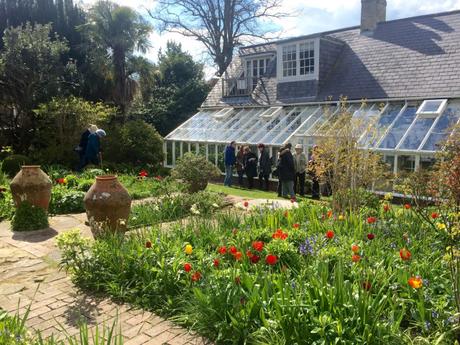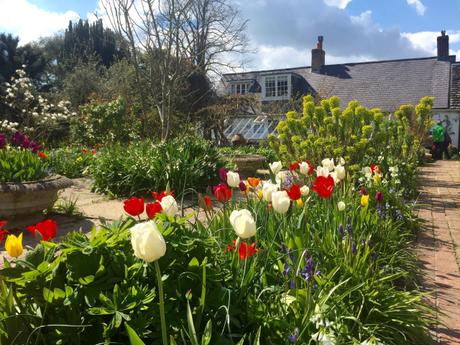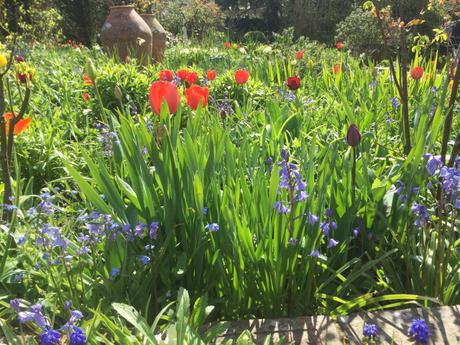 Leonard Woolf, a novelist, started out very much an amateur gardener at Monk's House, but was so absorbed with gardening, he became quite an expert and even grafted his own fruit trees.  Apparently Virginia had to book time to get him away from the garden so they could go for  walks together.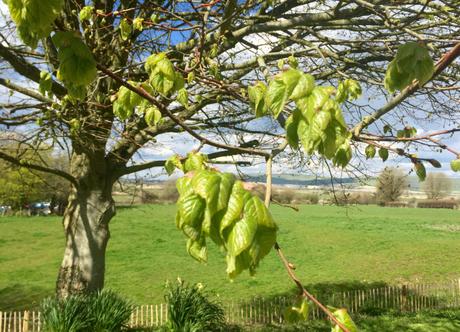 The view of the South Downs just beyond the orchard is breathtaking.   The tranquility is almost tangible, the birds were singing their hearts out and we found we were talking in whispers.   It struck me as an ideal place for a retreat, and there were several benches to sit and contemplate.  I can see how Virginia found the inspiration and peace to write.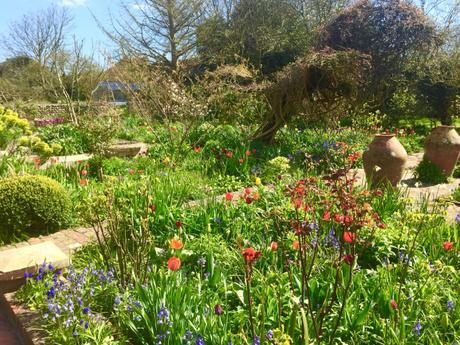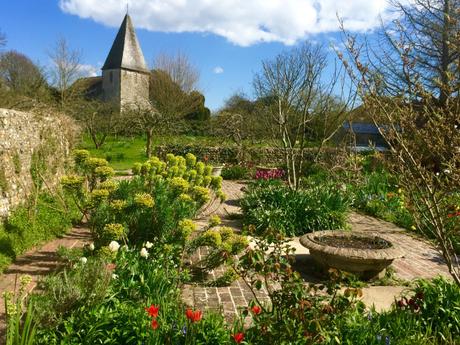 Standing near the house, you look out on a part of the garden filled with spring flowers.  Some of the tulips were nearly over but there were many more waiting to burst into color.  Beyond this part of the garden is the orchard filled with fritillary and bluebells, with the 17th century church in the background.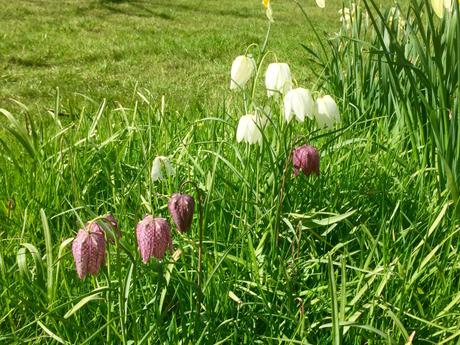 The garden at Monk's House is open daily from 12.30 to 17.30 and Rodmell, East Sussx is between Lewes and Newhaven.  You could make a day of it and visit Charleston which is nearby.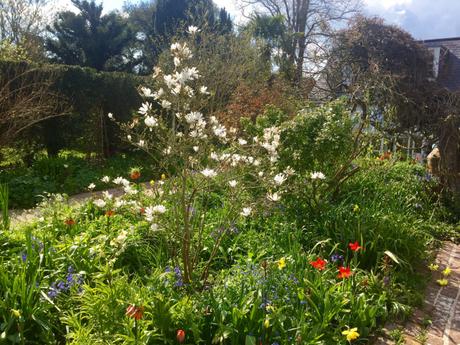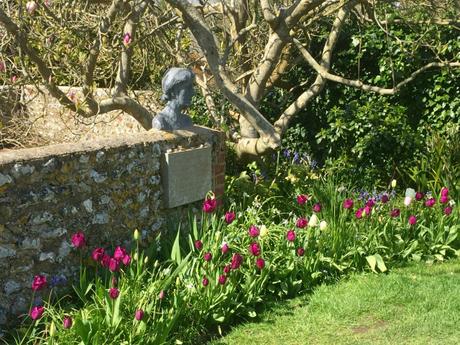 These photographs are a great reminder of a warm, peaceful, Sunday afternoon, surrounded by colourful tulips, birdsong and a sense of history.