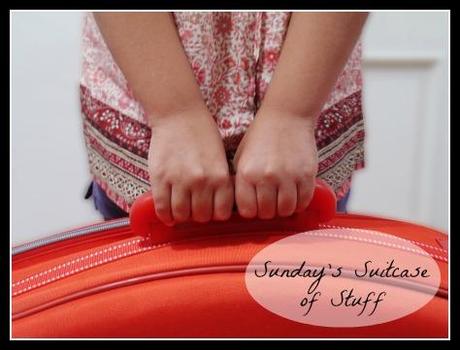 Welcome to my first Sunday's Suitcase of Stuff. I was thinking this morning about how Sunday is a great day to reflect on the week past, in order to motivate for the week coming.
It's the best day of the week to relax and recharge by doing little. I love Sundays, do you?
The Sunday Suitcase of Stuff is a spot in the blog for a quick round up of the week past – not only in my world, but around the place too. I'm thinking of one day turning it into a link-up party, and if you blog too, let me know if it's something you'd be interested in doing.
 The week that ends Sunday November 11 …
It's Remembrance Day – a time to reflect with thanks to those who have served and continue to serve our country. At 11am, on the 11th day of the 11th month in 1918 The Great War was over. Lest we forget.
Giddy up ponies and Green Moon was the winner of this year's Melbourne Cup, the first Cup day in forever I've done nothing …. and yep, I survived
Obama was elected into his second term as President of the USA and will be remembered for a speech that gave the world hope
Days spent with good friends are great days indeed
a very proud mother moment last night watching Mr Middle Young Man perform in the Sunshine Coast Youth Orchestra Gala
What have been the highlights of your week? What stuff could you pack in your Sunday Suitcase today?