Time for a wedding, and this one is a real treat which I found thanks to Jenny and Keith McAvoy's excellent blogging on the English Wedding Showcase. The wisteria wall as a backdrop for the beautiful bride and groom absolutely blew me away.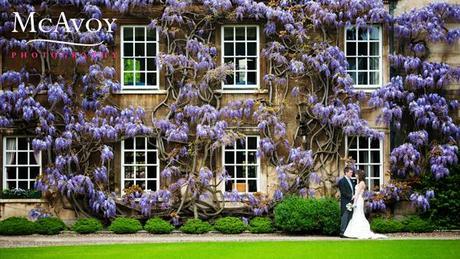 It turns out that our wonderfully odd English weather caused the wisteria to flower early in Cambridge this year! What a great omen for bride and groom Luisa and Chris. The flowers even made it onto the local news in Cambridge.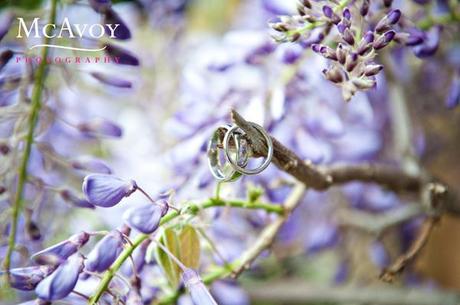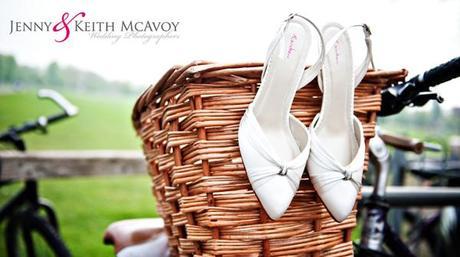 I love the way all the details in the images capture the city of Cambridge – with the studenty bicycles and a lovely mix of quirky and quintessentially English backdrops!
McAvoy Photography
capture the atmosphere really well.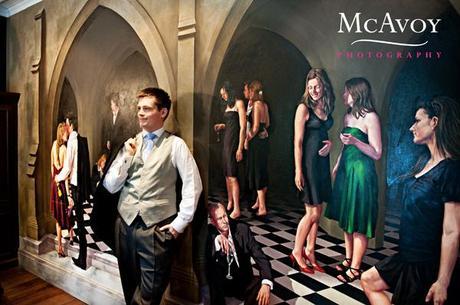 These are some great shots of Chris before the wedding. I love the crowd scene, and the bikes as a backdrop.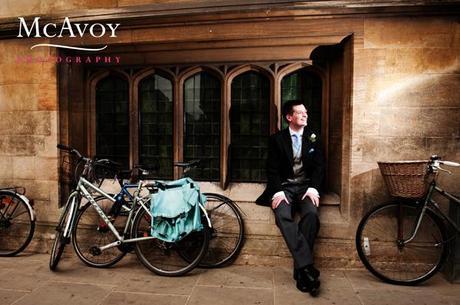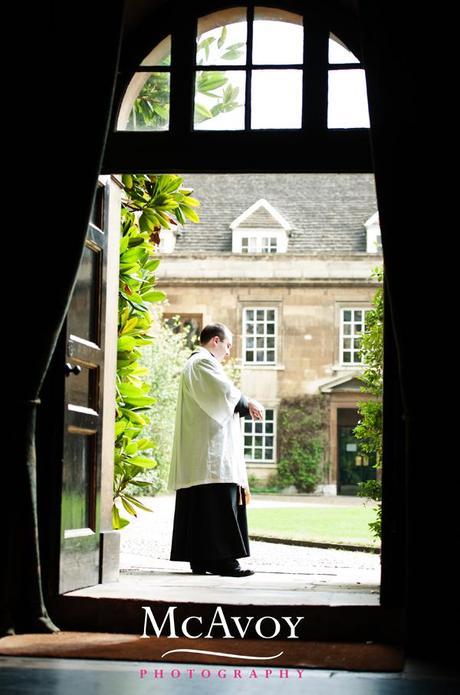 The vicar – an essential part of the day, but vicars don't get their fair share of the limelight on wedding photographs as a rule! (Possibly because they have a naughty habit of sending photographers to the back… haha)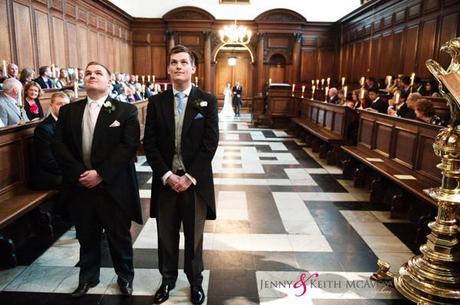 Here comes the bride… as Luisa makes her entrance Chris looks a little nervous – and I love their cheeky smiles as the vicar begins the service.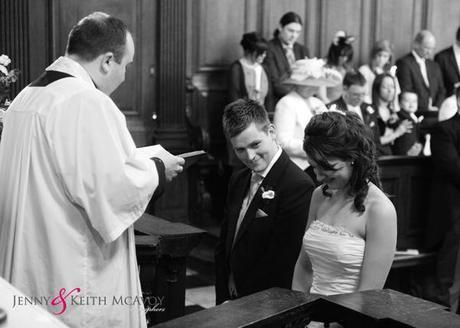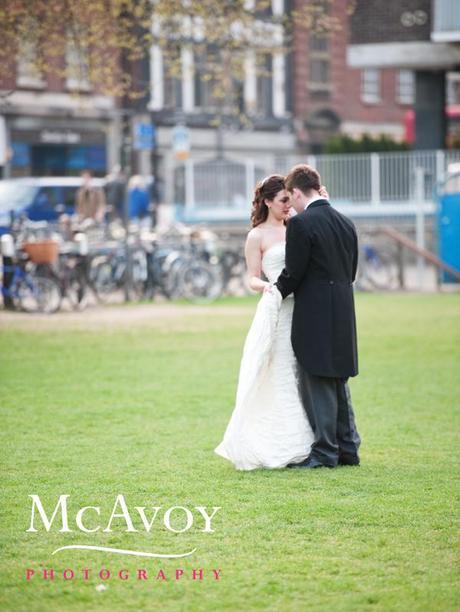 Happily married… I love this photo for Luisa's gorgeous dress and how close and into each other these two are. The expression says it all: a truly quiet and intimate wedding day moment.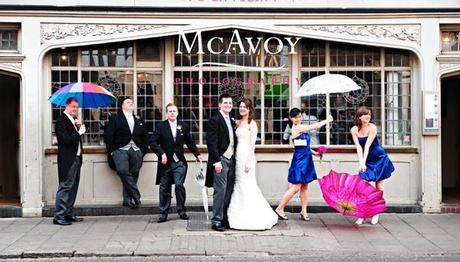 Fun wedding photographs with loads of vibrant colours and those umbrellas really making the image work beautifully.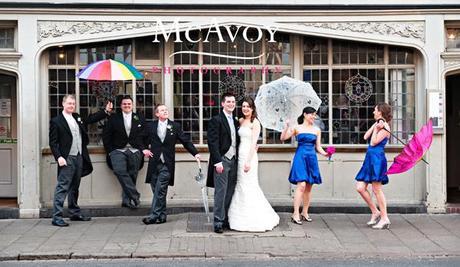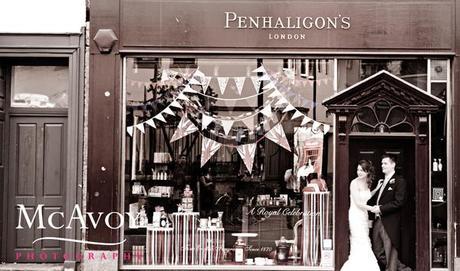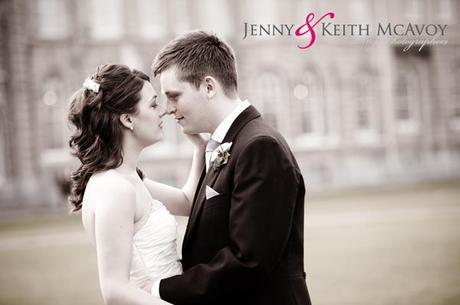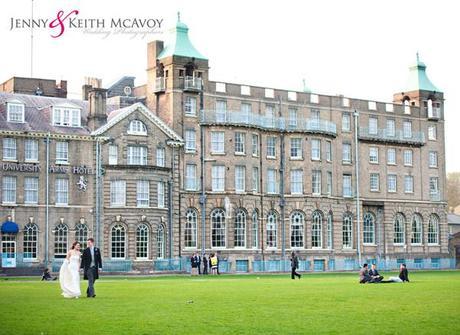 Christ College Cambridge was the wedding venue, and what a great place to have the wedding breakfast. A stroll across the lawns provides another lovely image for the bride and groom.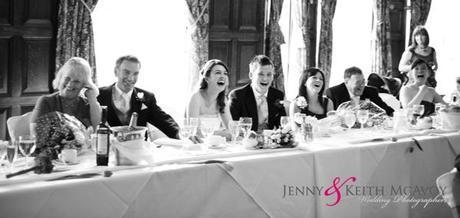 The speeches go down a treat – I love a photo where every face has a brilliant smile!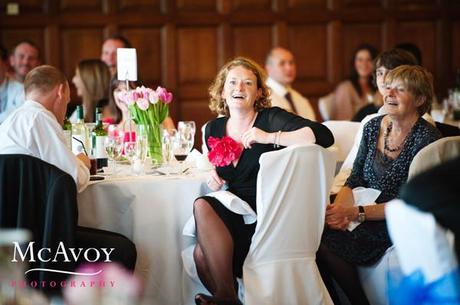 Everyone enjoys the reception – tables are simply decorated with pink tulips (tulips being very popular wedding flowers in April… isn't that right Jenny?!)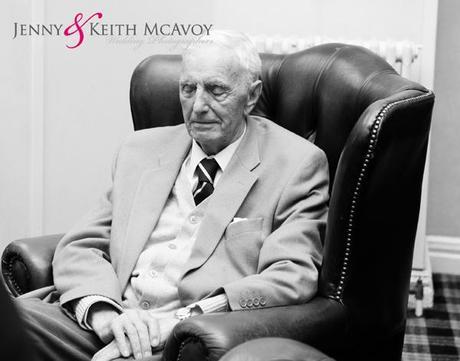 Something I admire about Jenny & Keith McAvoy – their photographs of wedding guests are sensitively and thoughtfully taken.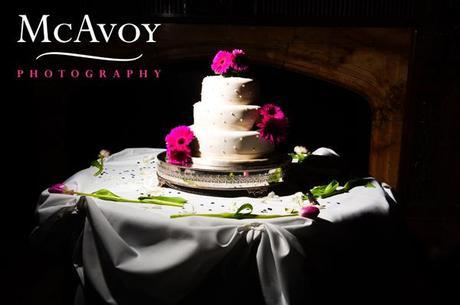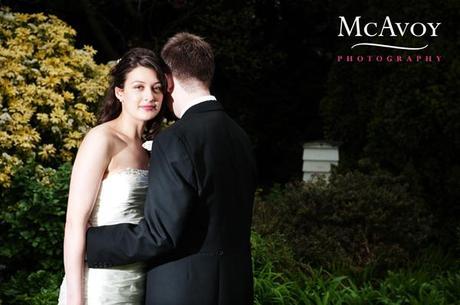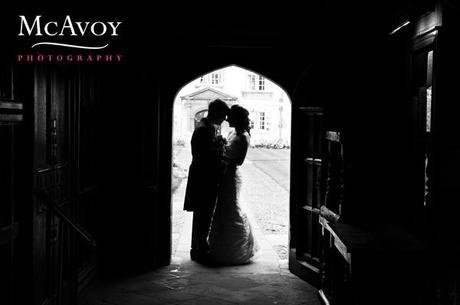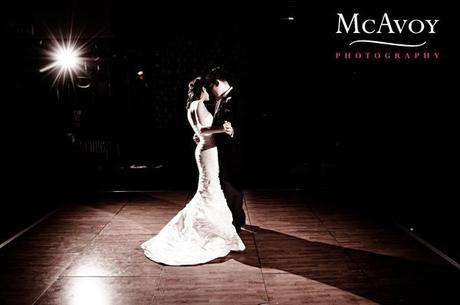 A beautiful dancefloor image to end the wedding day. This is a stunning photograph, with Luisa's dress the centre of attention – and just look at that gorgeous figure! A great couple, a fabulous collection of wedding photographs.
Thank you to English Wedding sponsor McAvoy Photography for sharing this wedding with us today. See more from Jenny and Keith on the English Wedding Showcase, or visit their official website to find out all about these favourite Manchester wedding photographers.