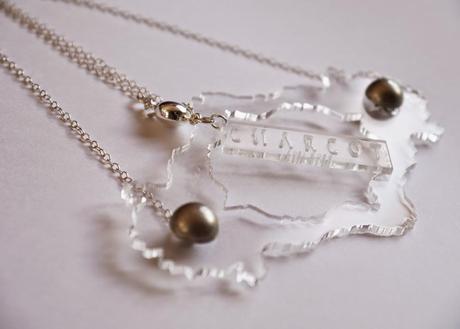 Ever since I spotted Kirsty Stevens graduate collection back in 2010, I have loved what this lady creates. The  thought and reasons behind her designs strike a cord with me and I've enjoyed stalking following her career online. When I spotted her name in the list of last years Vanilla Ink designers I was super excited to see what she'd come up with. I have to say, I was rather surprised when she veered away from jewelry and into the world of printed textiles. The results were stunning and I even managed to make it along to the launch of her company, Charcot, to see the pieces in person. Being a jewelry lover I always hoped to see her return to designing in this area. So, when I spotted her show stopping necklace at the Vanilla Ink end of year show, I knew I wanted a bit of it for myself.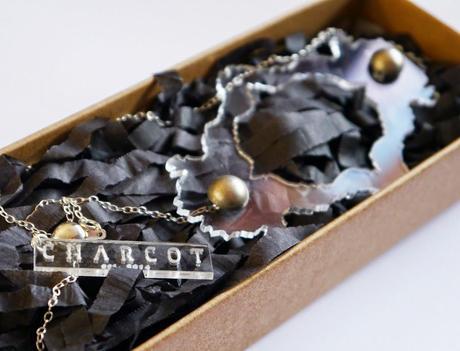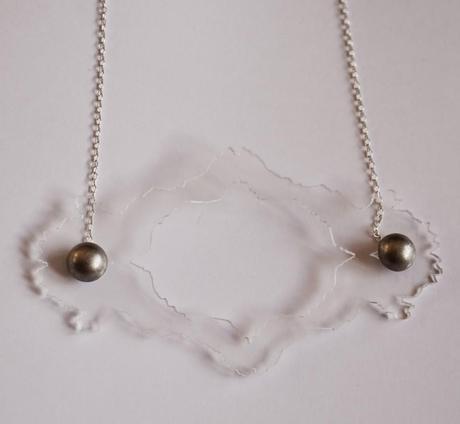 I commissioned Kirsty to make two smaller necklaces based on her catwalk piece. The idea was to create an alternative to those tacky 'sister' necklaces that I could give as a Christmas present. One for me and one for my younger sister, these would be similar pieces that we could wear and treasure. Both necklaces used the same acrylic shape but were hung on different chain - oxidised silver for my steam-punk at heart sis and shiny silver for me. I am so pleased with how they turned out and my sister loved her beautifully wrapped gift. I think this is the first piece of jewelry I have specially commissioned, but I don't think it will be the last. I always love picking jewelry as gifts (and for myself) but it's nice to have a piece that is even more special and meaningful.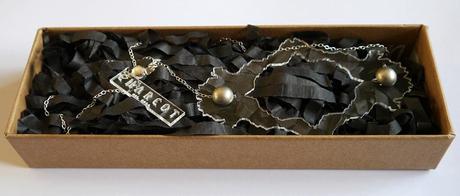 Have you ever commissioned a special piece of jewellery?