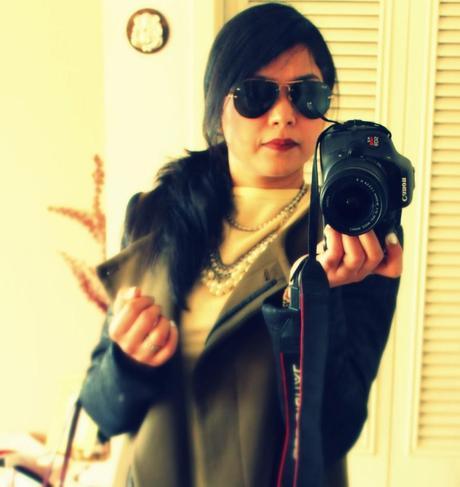 Well...... let me think where to begin !
Okay the story goes like this- The leather midi pencil skirt from today's outfit is one of those impulse purchase that you acquire but then you are floored of the ways you can dress it. A clueless state of fashion self was not what I bargained for when I happily paid $18 for this skirt. Yes you see it right -$18 for an expensive looking skirt like this ! Duh, that's what you pay for a faux leather skirt, atleast I like to coz who wants to be impeached by PETA... ??
Anyways, the rule of thumb per se when buying a piece of clothing item is to think of three different looks that can be put together incorporating that very item. If you succeed you buy it otherwise it's a pass. I do the same but as I mentioned this was an impulse buy, it was an exception from the rule. There you go, I confess buying this under the influence of visual persuasion and that's it- I have nothing more to plead in my defense. 
So when I got home, I started to google for 'leather midi pencil skirt outfits'. Apparently everyone does this at some time for some inspiration. I do it too. Well ... to my surprise not much came up ! So now with a skirt ( which BTW was a final sale and needed some tapering on the sides ) and a failed search for relevant outfits, I decided to take the matter in my own hands. 
I have come up with three different looks- office appropriate, daytime casual and fun night out with friends.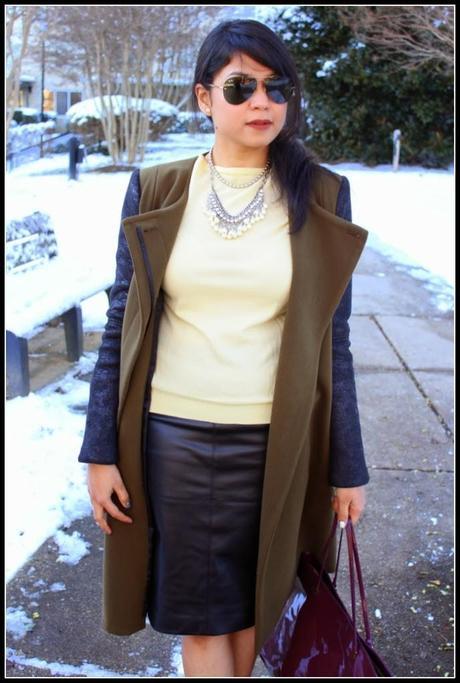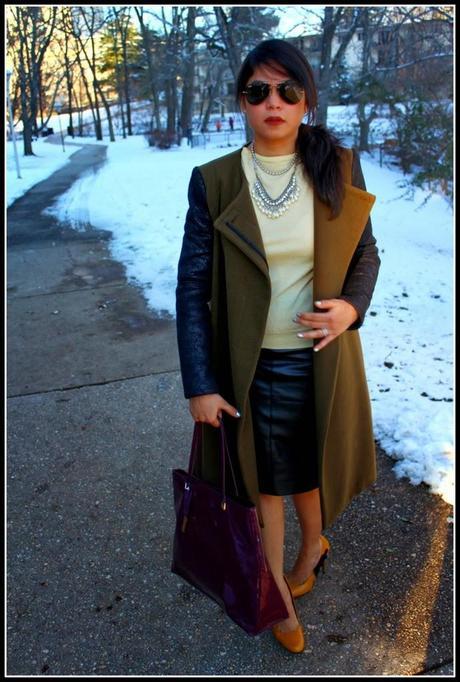 cardigan- Talbots, very old (similar  here, here and here )
skirt- Eva Mendes for NY&C ( similar here and here, a splurge )
coat- BCBG Max Azria ( similar pea coat, here and here )
pumps- Lela Rose ( similar here and coveting )
bag- Ivanka Trump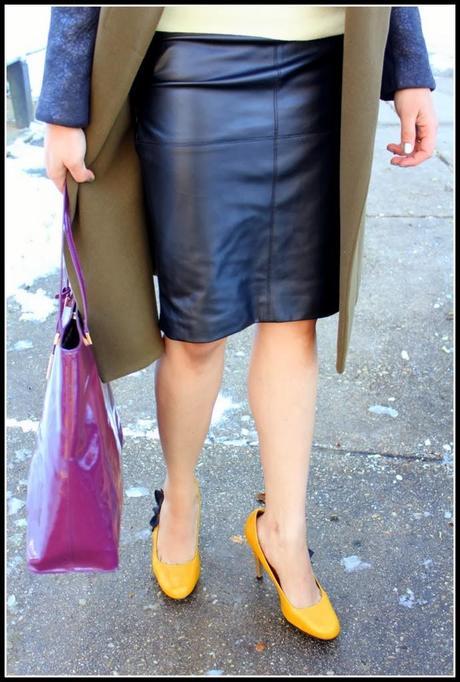 The first look today is that for an office. If your office is a little conservative wear tights, and if to-to conservative then forget it. So to balance the otherwise bold leather skirt, I paired it with some muted neutrals like the pale yellow cardigan, worn front back for some drama and that's a personal choice and optional too, and an army green coat. The yellow side bow pumps agrees with the 'closed shoe' dress code for the office. Some pearl jewelry that speak for it's gracefulness give a subtle glam to the outfit and again it's totally optional .  To finish the look apply a soft peach blush and some nude lipstick. Voila, you are office ready !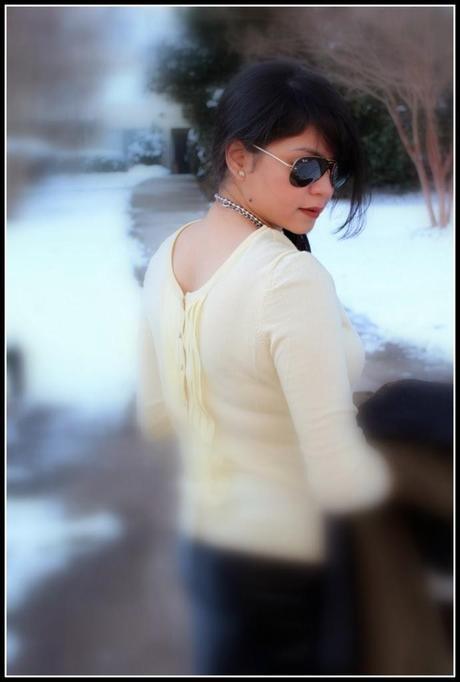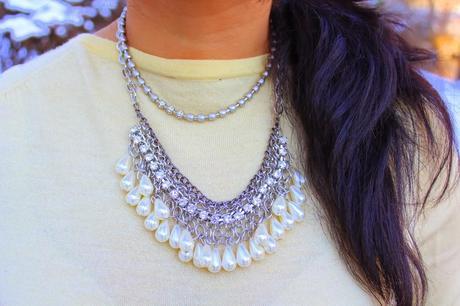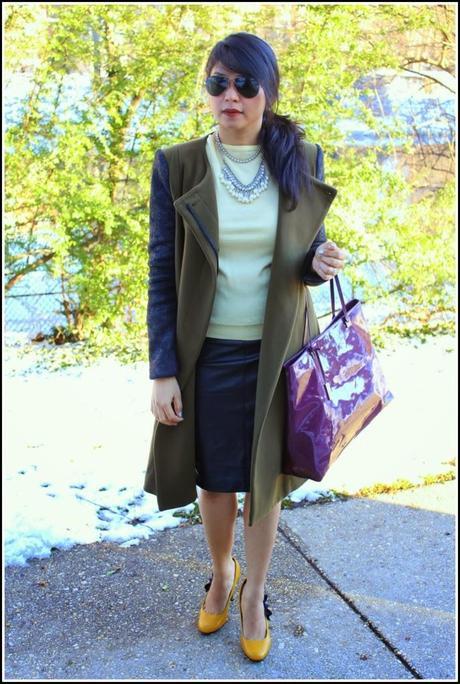 This was for my first look of the 'OIMW' ( one item multiple ways ) series. I can't commit to a back to back OIMW post but yes I can promise it will be posted soon. So stay tuned. 




Meanwhile shop similar look 


More A.P.C....

Thanks for stopping by
fashionably yours
SAUMYA