Simplicity is the keynote of all true elegance---- Coco Chanel
I will keep striving for elegance and it seems to come easier as I get older.
 I have also learned that in life there are certain matters one can only handle with about just this much elegance, but not in the matter of a simple stripe shirt, a pair of denims and leopard pumps.
A look like this is much more easier to handle elegantly than, say, an undeveloped personality.
For that I believe it's different strokes for different folks.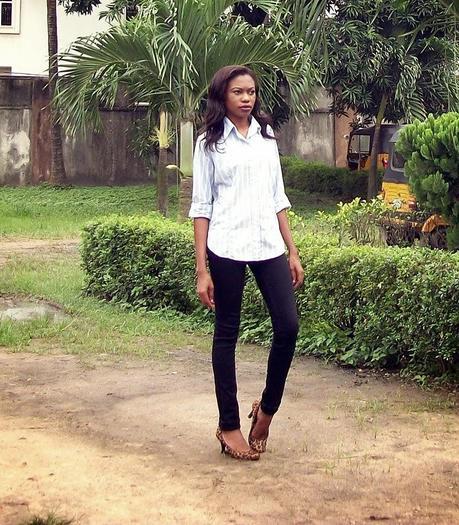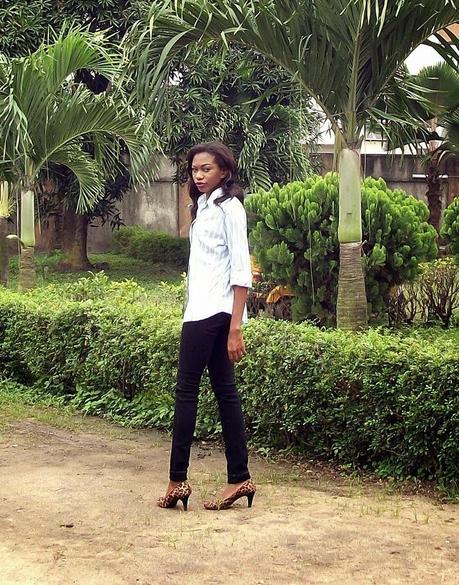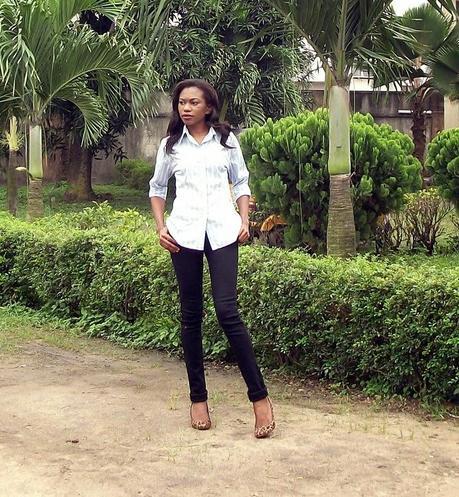 T.M Lewin shirt / Merona shoes / Dereon jeans