Here we are in June and the garden is catching up courtesy of the sunshine and rise in temperature.   I suspect in a week or two everything is going to burst through all at the same time and it will really be a glorious June.
Let me share with you the plants that are showing signs of lovely things to come:
Fuchsia
This year the Fuchsia bush is an abundance of buds and going to look glorious very soon.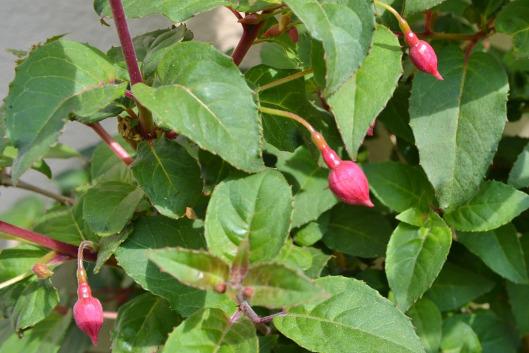 Jasmine
The Jasmine is under my bedroom window and although the flowers are not out yet, the perfume is wafting around and especially heady in the evenings.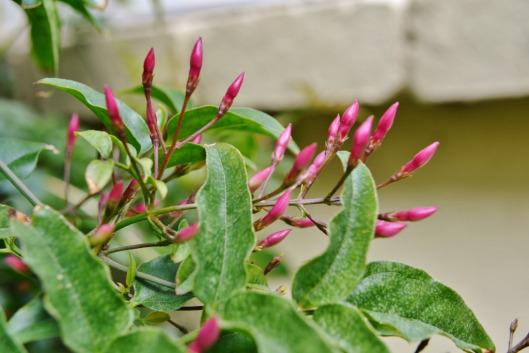 Ceanothus 
The same bush in a neighbour's garden has been in a cloud of blue for weeks now but this could be because mine is more shaded.  However, it is now beginning to flower and the bees are just going to love it when it is in full flower.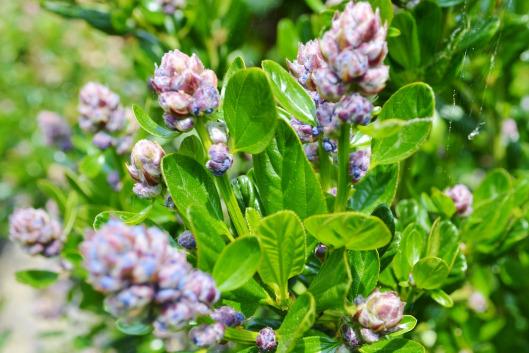 Salvia - Hot Lips
This plant will be a marvelous display of white flowers tipped with red, which really do live up to their name and look like lips.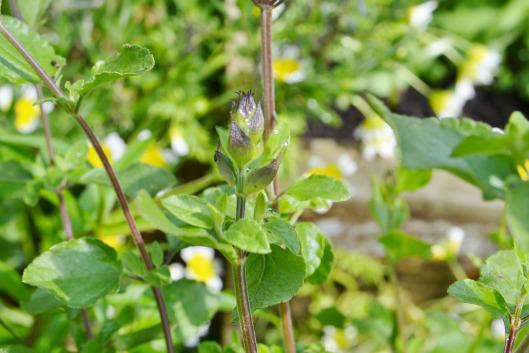 Peony
Having had no flowers on the peony last year, I am delighted to find some buds and am keeping my fingers crossed that they do actually flower eventually, albeit they seem to be taking a long time.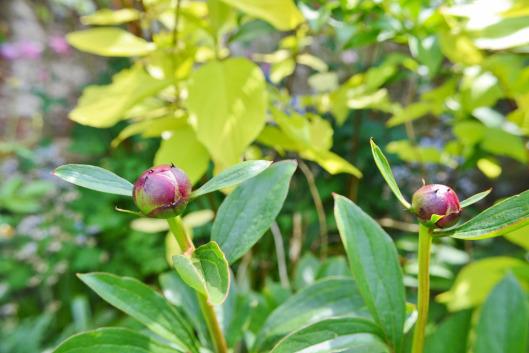 Roses
I have several rose bushes around they garden and they are all in bud and look as though it may be a bumper year for roses.  Look out for lots of photos of roses very shortly.
Astrantia
There is a little story behind the Astrantia this year.   A few weeks ago I was doing the "Chelsea chop" and got carried away cutting back the hardy geraniums and was half way through the Astrantia before I realised what I was doing!   Fortunately, it has recovered very quickly and is producing flowers, much to my relief.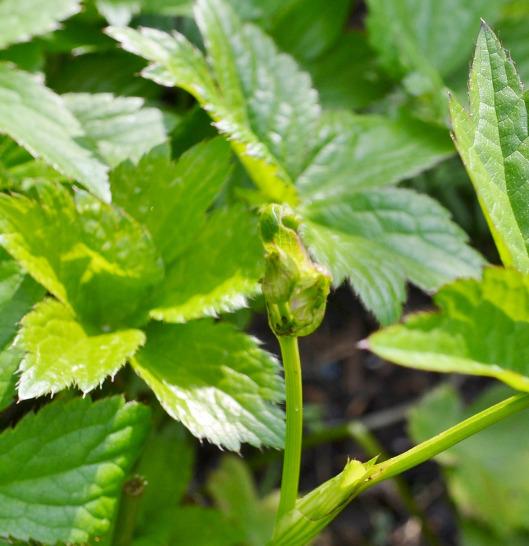 Raspberries - Malling
Another bumper crop this year, as the raspberry bushes are covered in blossom buds.  In past years not many make it passed the kitchen door, they are so tasty and hard to resist.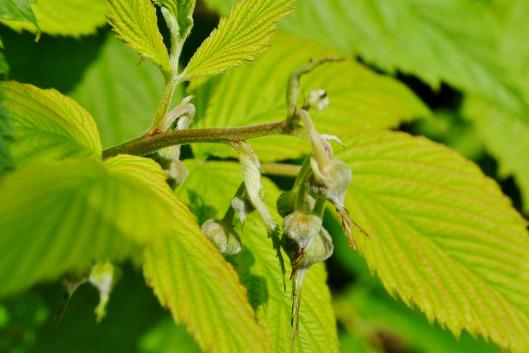 Strawberries
Keeping the fruit theme, the strawberries are looking healthy.  Long may that last, because in past years they have been ravaged to bits by wood worm.  Who would have thought they have a liking for strawberries, but then I don't blame them, do you?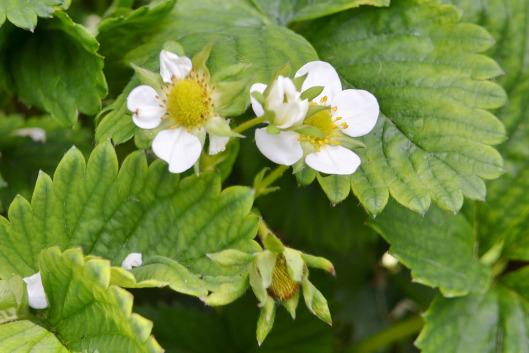 Tomatoes
Finally, the tomatoes.  I wasn't going to grow any this year but a few days ago bought two Tumbling Tom tomato plants from a local shop that sells pet foods and plants.  They were only £1.25 each and I had a spare hanging basket.  They are now hanging just outside my kitchen door, so I shouldn't have to go far for my salad crops.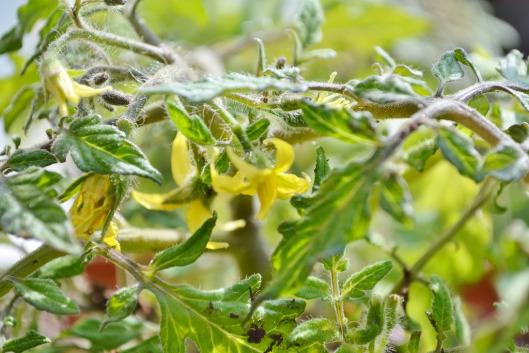 Exciting times in the garden are ahead.
© Hurtlingtowards60 and Hurtled to 60 and Now Beyond ©AarTeePhotography; Unauthorized use and/or duplication of this material without express and written permission from this blog's author is strictly prohibited.