Cat Hepple captures romance like no one else I've seen – her photography has a unique romantic quality I love – and it's why I fall head over heels every time she shares a new Romance Shoot.

Cat told me a little about this stunning shoot so I will leave all the words to her today, and sit back with you to enjoy the glorious shoot!
Jessica and Martin: The Romance Shoot by Cat Hepple
"Jessica Wilkinson and Martin Chalk married on 22nd July at Rockliffe Hall in Darlington. Jess is from Bedlington in Northumberland and they really want both their wedding day and their engagement shoot to be connected to the North east of England.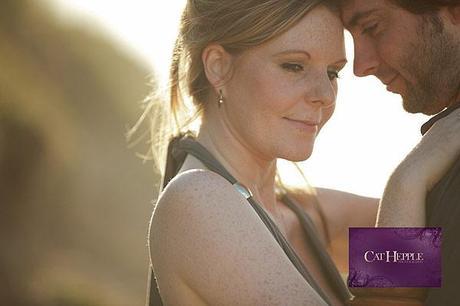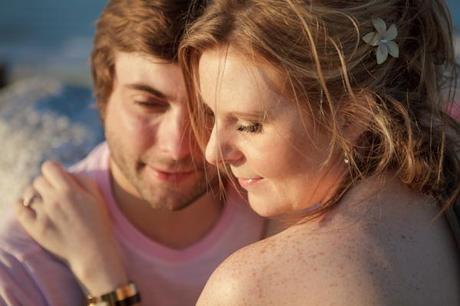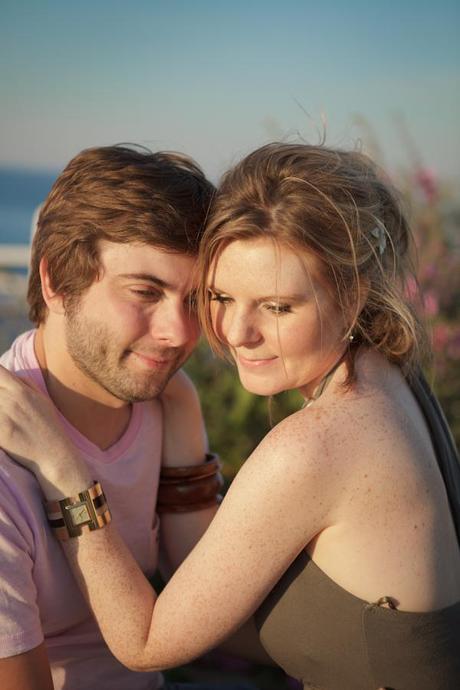 I suggested Saltburn by the Sea for their Romance shoot. It has an old pier, a lovely long sandy beach and cute fishing boats along the shoreline. It seemed to offer the perfect place for colour, texture and of course dreamy romantic images.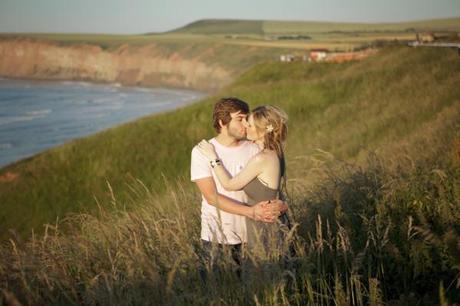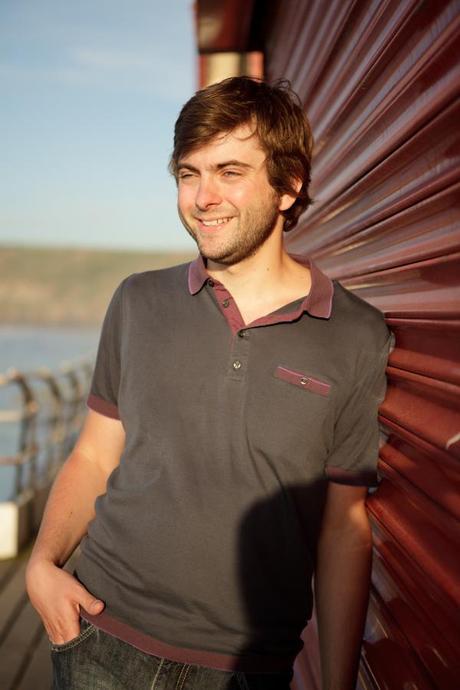 I also suggested we go for a sunset shoot, as the light is so stunning at that time of day and I knew with the light bouncing off the sea and the waves it could really be something very special .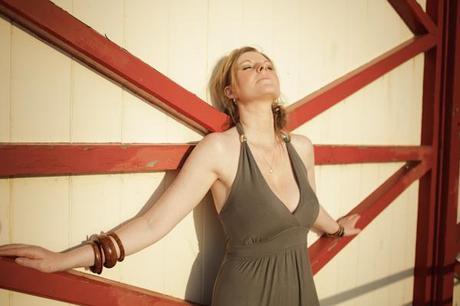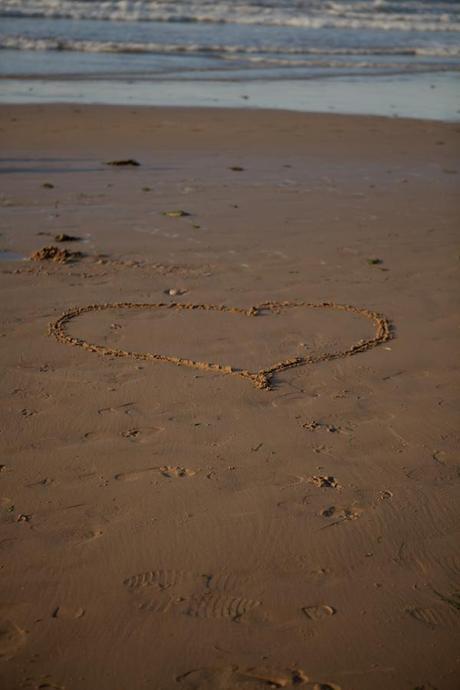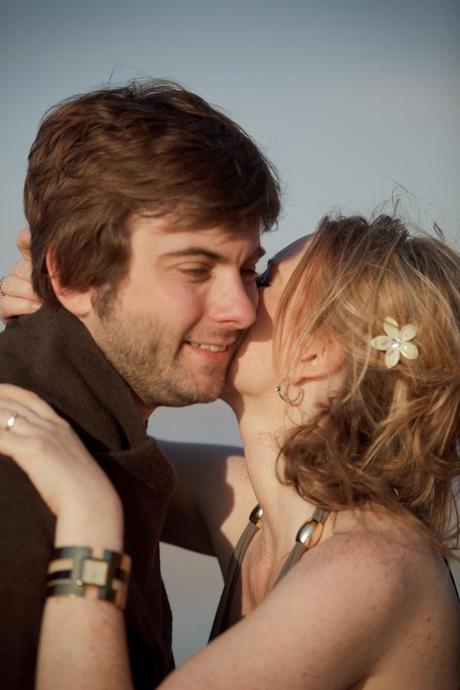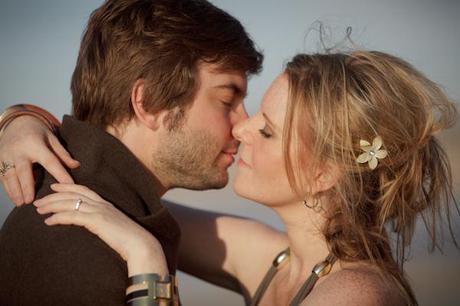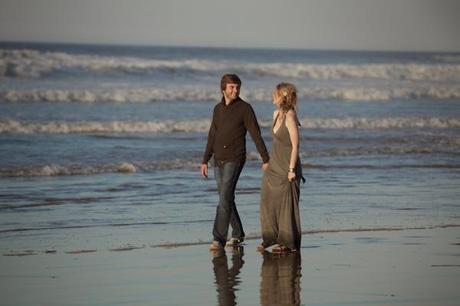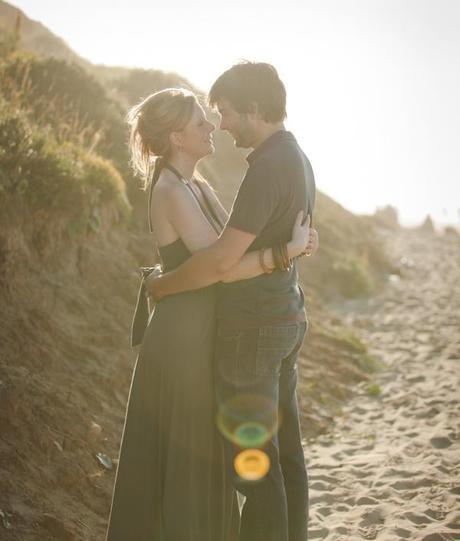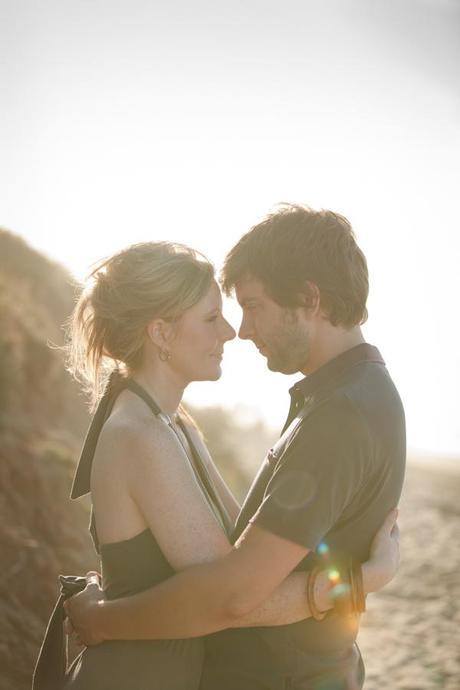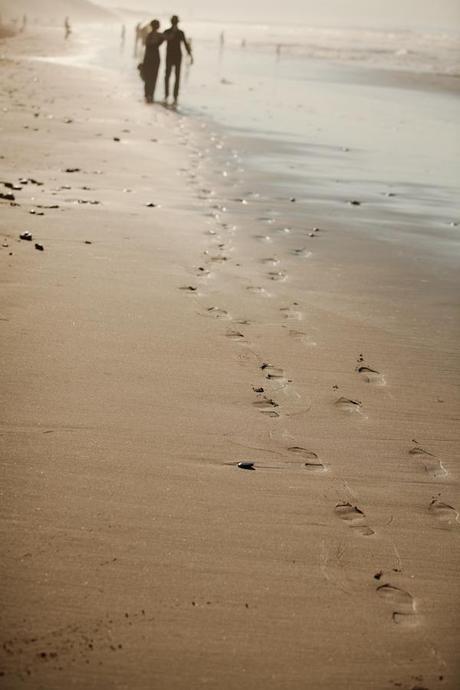 Jess and Martin both looked fantastic for the shoot and relaxed very quickly into it. As they got out of their car I spotted a straw hat on the back seat. I thought it was Jess' but it belonged to Martin. I suggested he brought it along and actually it turned out o be a really wonderful addition to the images.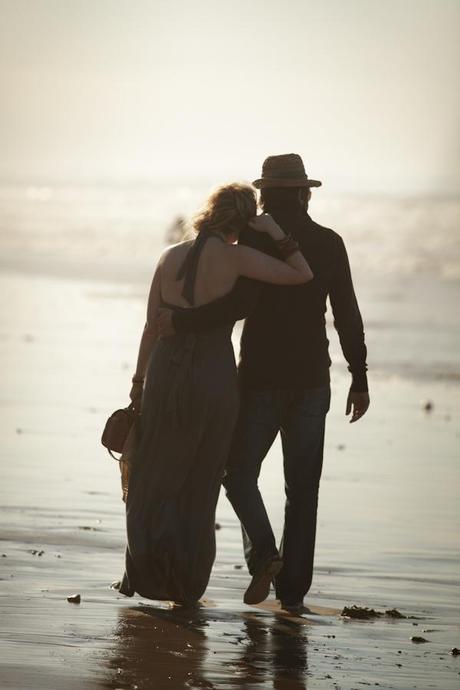 We spent around 2 hours along the coast, bathed in the most glorious warm gentle sunshine and I was truly blown away with the images we caught. I just couldn't believe the light.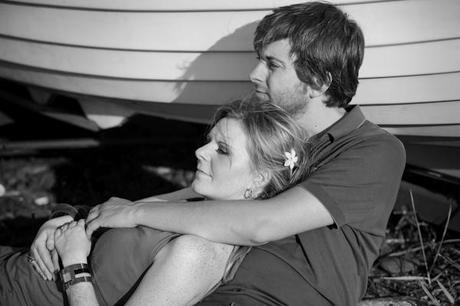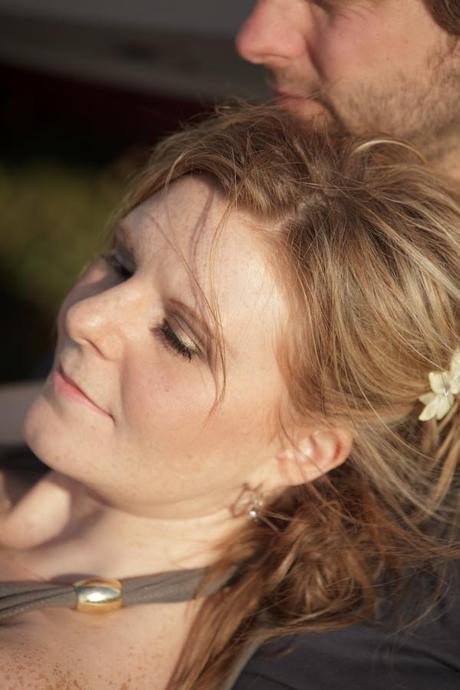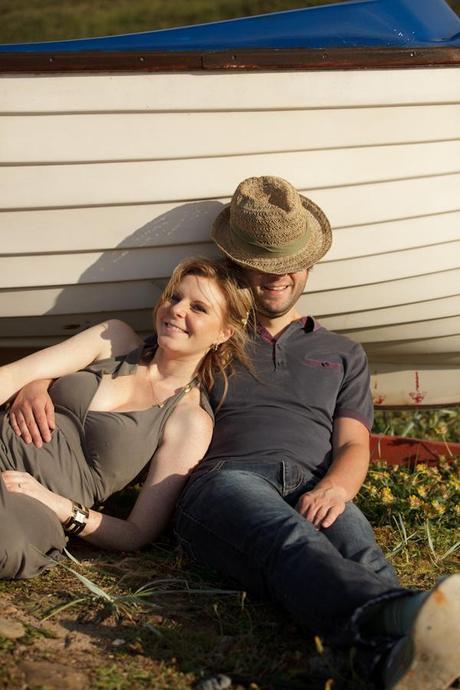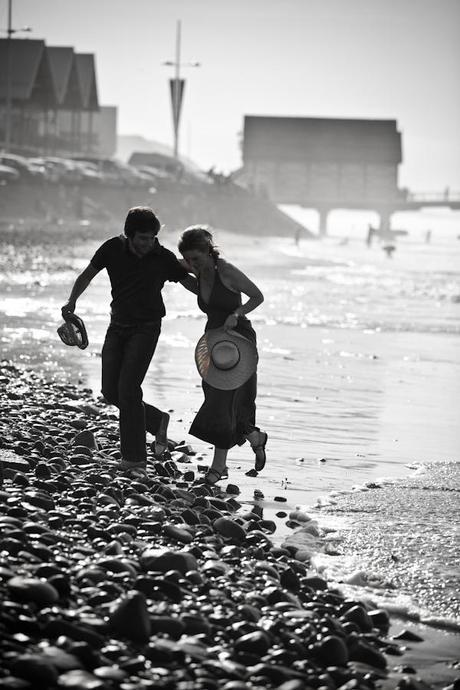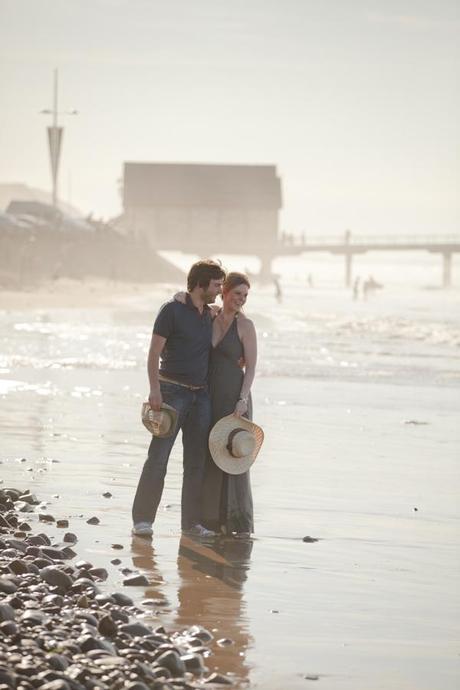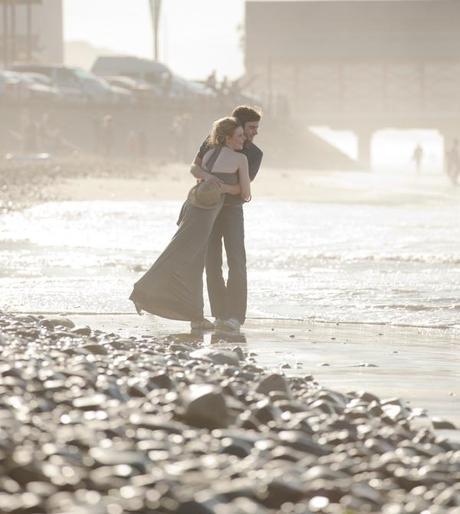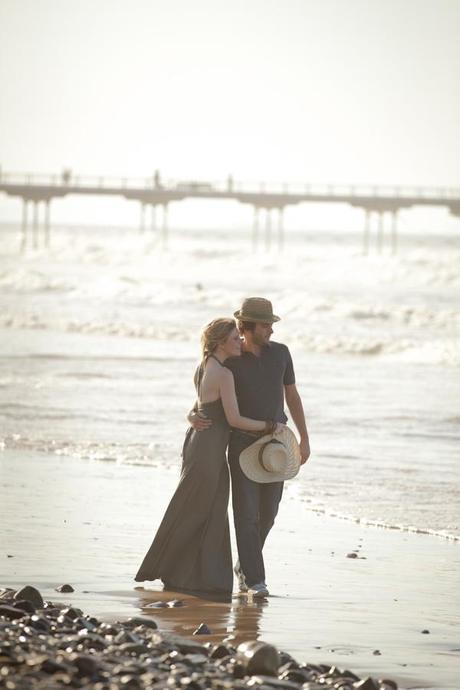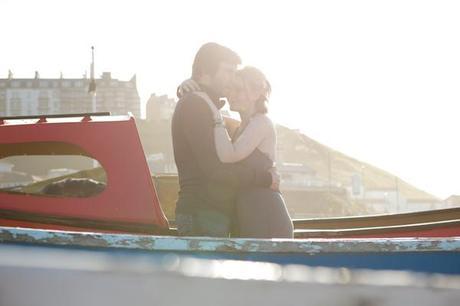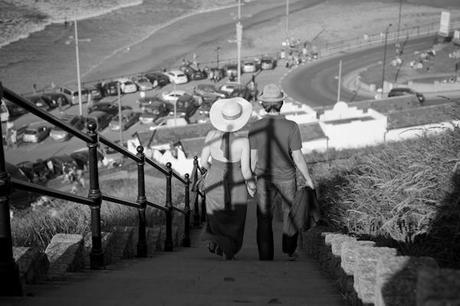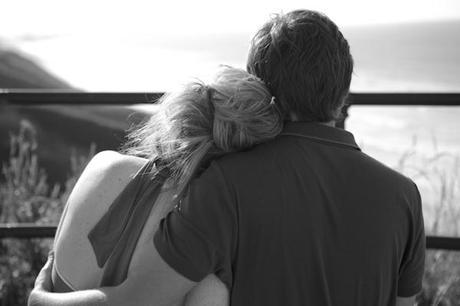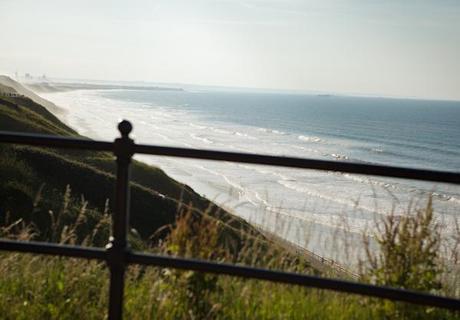 Jess and Martin adore their photographs and on their wedding day I lost count of the number of people who commented to me about them. It really was the perfect shoot.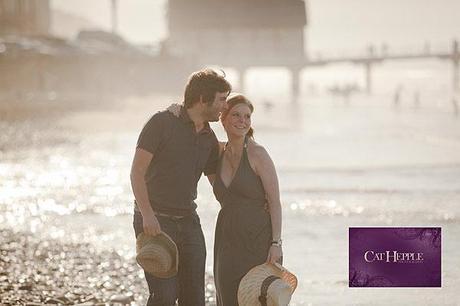 Thank you, Cat, for sharing today. This photo shoot is an absolute dream and I'm honoured to be able to share it with everyone on the blog.
See more and read Cat Hepple's thoughts on engagement shoots here: The Romance Shoot – Why have an engagement photo session?
As I write, Jessica and Martin's wedding isn't yet on Cat's wedding photography blog. But there's a sneak preview on there – and Jessica looks stunning in her Jenny Packham wedding dress, Martin looks really great as well (love a stubbly groom… fab!) so pop over to see the wedding preview photographs The Bride wore Jenny Packham – a sneak peek of the Rockliffe Hall wedding of Jessica and Martin