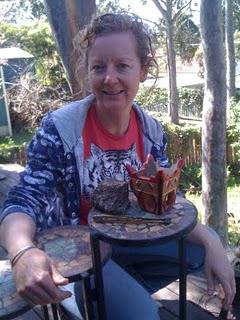 Yesterday I had a wonderful freind drop in on her way back up north from sydney....
Hanna has spent many years in the far East, and now imports a beautiful range of materials, clothing...and for me of course more importantly, Frankincense and Myrrh!
Her website "The Queen of Sheba" is full of amazing photos and stories about the places she has visited and where the resins and oils come from....tales about the people and the breathtakingly beautiful country...the secret locations where the ancient frankincense trees have been growing for hundreds of years...Her website also has pictures of the colourful pottery incense burners the women make by hand, and the gorgeous handwoven fabrics...This is Fair Trade in it's truest form! Hanna herself is a truly adorable radical greenie after my own heart...and we spend hours debating how to run businesses that are both ethical, and ecoplogically true, as well as making us a living!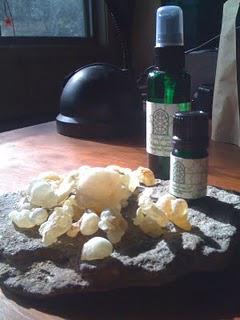 She turned up with a car full of beautiful scented goodies as usual, and we spent a delightful few hours drinking coffee, burning incense and sniffing oils and potions.....
We always end up swapping booty, so I've got some of the amazing frankincense she gets from Oman ...it's so different from the Somalian stuff I've been useing for years...it has a fresh almost lemony scent to it that is truly luminescant...it's so different as an essential oil that I didn't even recognize it as frankincense at first sniff...and burnt as incense it's just amazing.....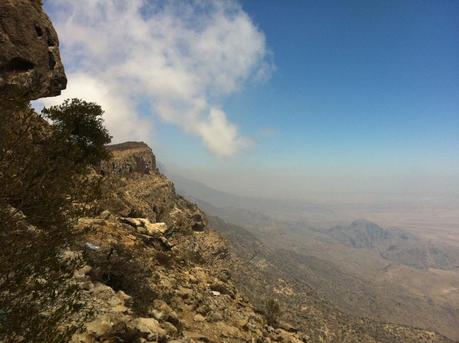 This time she brought me a huge lump of pure styrax resin (which is what you can see in the picture next to that beautiful handcrafted traditional incense burner). We must have looked like drug dealers, sitting there on my verandah scratching small amounts of wierd powders off it with a penknife, grin! It has a strange burnt rubbery after smell when you burn it, so I'm not sure I like it as incense...but I tinctured some of the crushed resin in alcohol and Oh boy, what lovely stuff! It's sweet and vanilla and ambery and pretty dam luscious! totally different to the styrax essential oil I have....which is sharp and rubbery foremost and only has the soft luscious ambery scent right at the back....So I'm delighted to have this new ingredient to play with! Hanna left with more samples of my perfumes (She's in Love with "Sense of Honour" at the moment!) and a little bottle of the Styrax tincture...Sometimes I really do feel a bit like a drug lord...swapping little bottles of strange tinctures I've cooked up in my lab for lumps of interesting smelling resins in brown paper bags....no wonder Australia post opens so much of my mail at the border, grin!
Anyway, check out Hanna's website! I'm pestering her to add more of her stories about her adventures in Oman so hopefully you'll find more there soon! But you can see the amazing photos and browse her wonderful wares!  

The Queen of Sheba