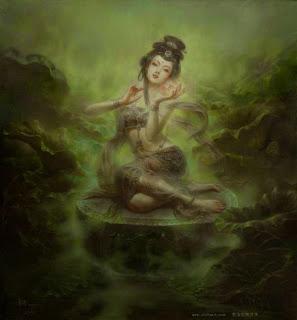 Annette, the lovely owner of the Australian online eco cosmetic store "Chikii" popped into my studio the other day for another "custom fitting" session for her new perfume!
We've been working on a signature scent for her business for a while now...and it looks as though we may finally have it!
It's such a beautiful scent...and concept...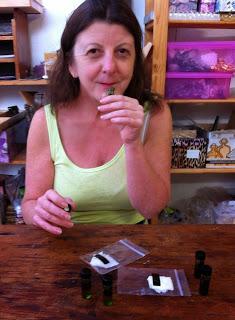 What Annette wanted was something elegant and calming, a beautiful womanly scent that would give the wearer a sense of peace....a feeling of space, which women so desperately need in their daily busy loves in our culture!
It's based around the energy of the eastern Goddess Kwan Yin, deity of compassion and mercy. 
We've chosen some beautiful ingredients to build it with: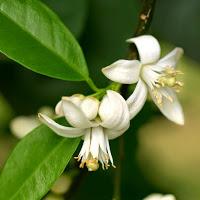 Neroli, the delicate queen of bitter orange flower, fresh and elegant and calming
Orange Floweritself, giving the scent a warm honey floral depth
Labdanum:  a soft woody vanilla like basenote made from the Rockrose that grows in Crete. One of my favorite ingredients as it has a sweet woody gentleness to it that is understadely supportive in a perfume....a true skin scent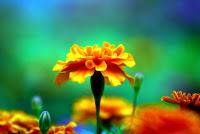 And Indian Genda attar, a traditional indian oil distilled from marigold flowers. This is the rarest ingredient in the perfume, as it is incredibly difficult to come by real traditionaly made natural indian attars nowadays. You can buy cheap fake copies in any indian knick knack shop, but the real thing is rare and costly...and I've been lucky enough to be able to source some of the real thing. It adds a lovely green,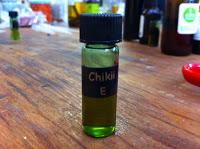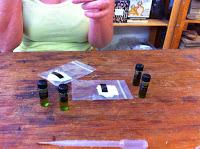 exotic and magical element to the scent...... It's going to be one of the most elegant perfumes I've ever created. Such a beautiful soft, understated floral....I'm totally in love with it! It reminds me of jade...cool, soothing, strong and yet gentle at the same time....