I love Jody and Richard's wed­ding for the atmos­phere they cre­ated. Their wed­ding was held at The Sta­bles at Cross Butts in Whitby, a family-run wed­ding venue with the option of hav­ing a civil cer­e­mony out­doors. They cre­ated a lovely theme with rus­tic detail­ing… it's a gor­geous cel­e­bra­tion I know you'll enjoy.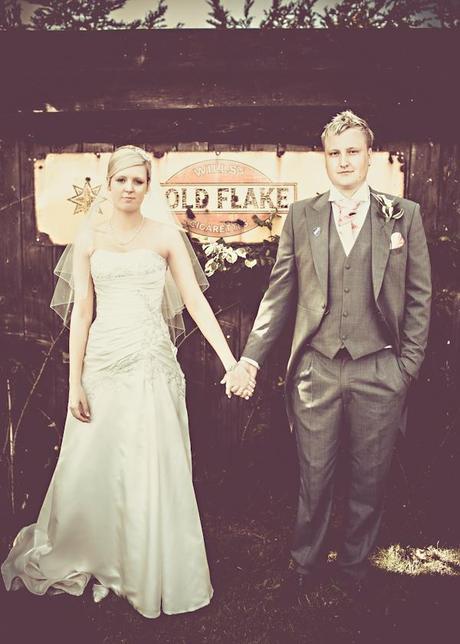 Richard and Jody chose award-winning Der­byshire wed­ding pho­tog­ra­phers HBA Pho­tog­ra­phy to cap­ture their day. Pho­tog­ra­phers Ben and Han­nah Appleby described Cross Butts as "a great wed­ding venue with one of the best mar­quees we've ever seen and it was so well dec­o­rated – an immense amount of effort from Jody & Rich and really worth it!"
I'll hand over to Jody and Richard to tell the story of their day, and leave you to enjoy the images by HBA Pho­tog­ra­phy which go so well with the theme and style of this beau­ti­ful wedding.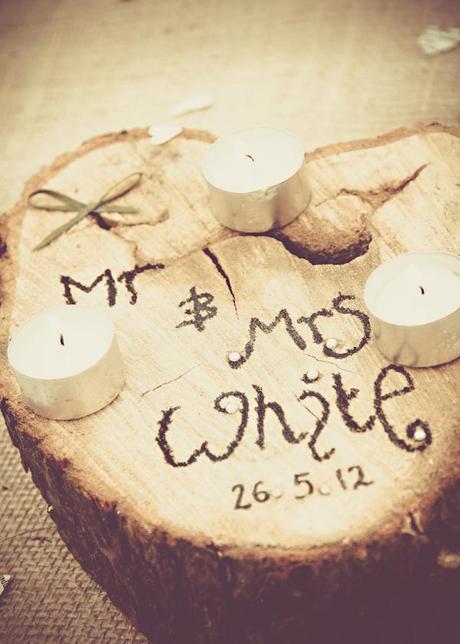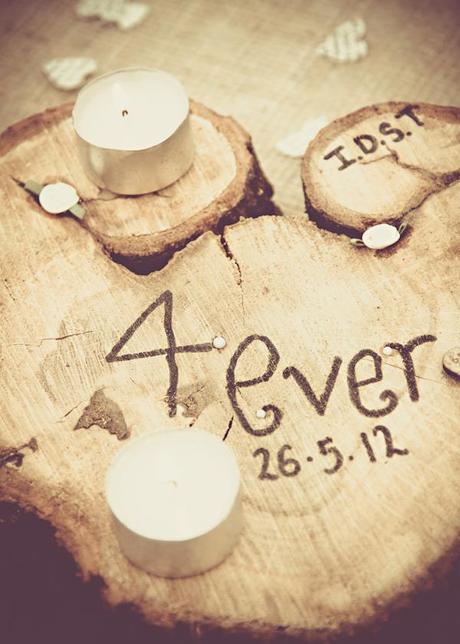 Richard and Jody's rus­tic wed­ding at Cross Butts in Whitby: part one!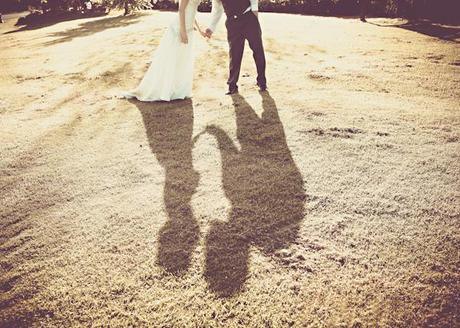 The new­ly­weds: Richard & Jody White
Who pro­posed, and how?
Ear­lier on in the month I wrote on Rich's hand "marry me?" he took one look laughed and said "I'm not a mummy's boy!!" and it was never men­tioned again.
It came to the end of the month and it was my birth­day, Rich handed me a large gift bag, as I opened it he said "Hope you like it!" as I pulled out a dress a card fell out which had writ­ten on it "Mummy's boy?" I looked blankly at Rich and said "what? I don't get it". He laughed and said "will you marry me?" obvi­ously I said yes!
After say­ing yes Rich reached into the bag to pull put a ring box with a stun­ning ring in. we later went out for a meal with our fam­ily and broke the news we were engaged and had a great night cel­e­brat­ing.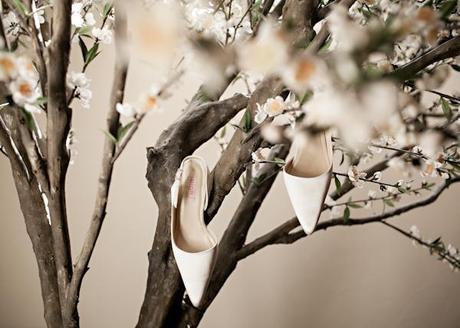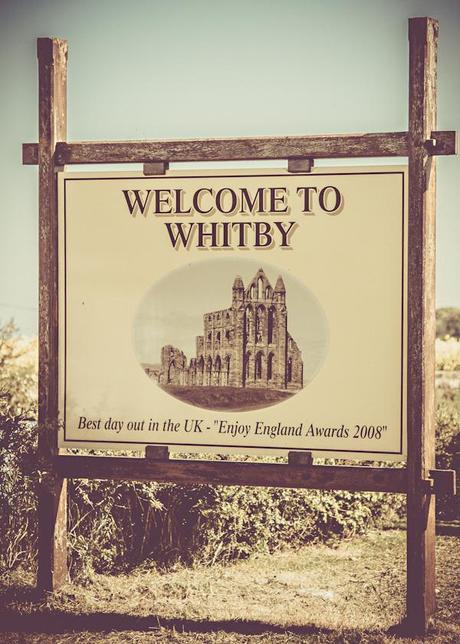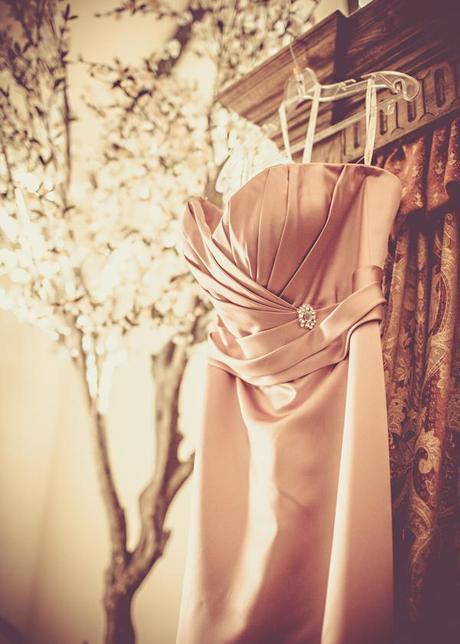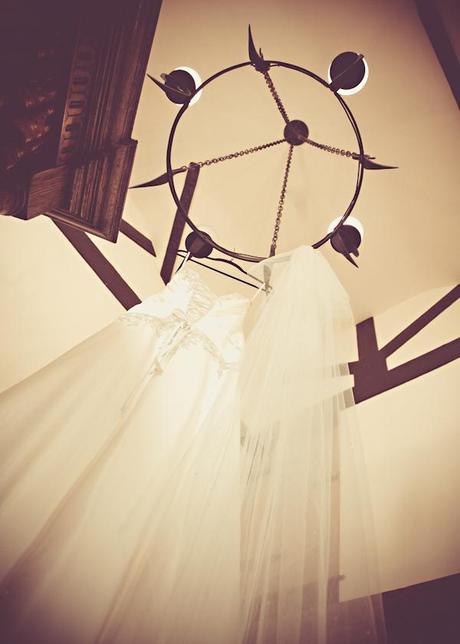 I wore an ivory full length A line dress with detail in dia­mantes and pearls on the top part and train of the dress, accom­pa­nied by a pair of sling back ivory shoes, a floor length train with scat­tered dia­mantes and a pearl hair piece.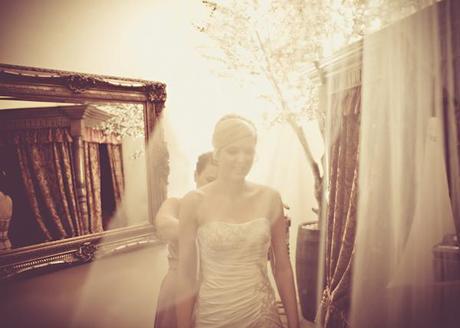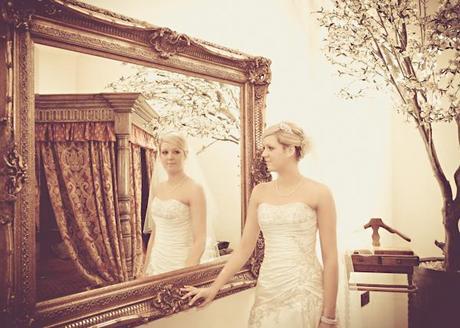 With Rich try­ing to con­vince me he and his grooms­men were wear­ing Bermu­das and a dickie bow, I was pleased to find that when I got there they were wear­ing gray suits with match­ing gray waist­coats, with Rich and his best man wear­ing pink cra­vats, whereas his usher and the fathers of the bride and groom were wear­ing green. This added a nice touch and was nicely accom­pa­nied by named socks and vin­tage badges.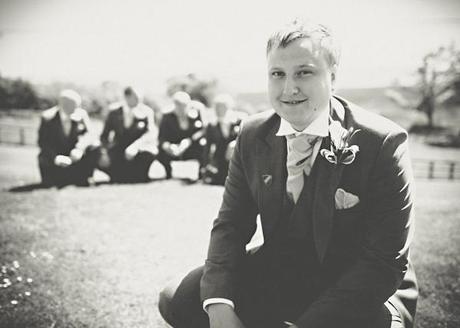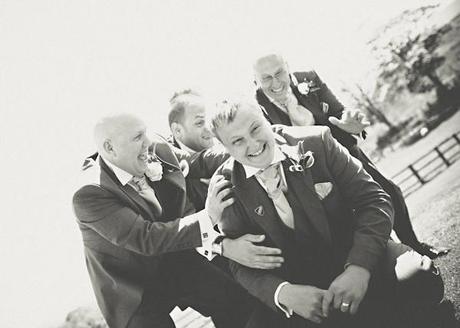 The wed­ding ceremony:
Cross Butts has got two great options for hav­ing your civil cer­e­mony. We chose the out­door option which is a island sur­rounded by water and a lovely wooden bridge over­look­ing the York­shire moors.
What read­ings did you choose?
Read­ing one: Yes I'll Marry you by Pam Ayres read by Rich's dad Graeme White
Read­ing two: we didn't actu­ally hear this read­ing until the day we gave one of our very close friends Dani Hawkridge a blank sheet of paper and said it's all yours. She took some ideas from Bob Mar­ley and cre­ated a beau­ti­ful read­ing.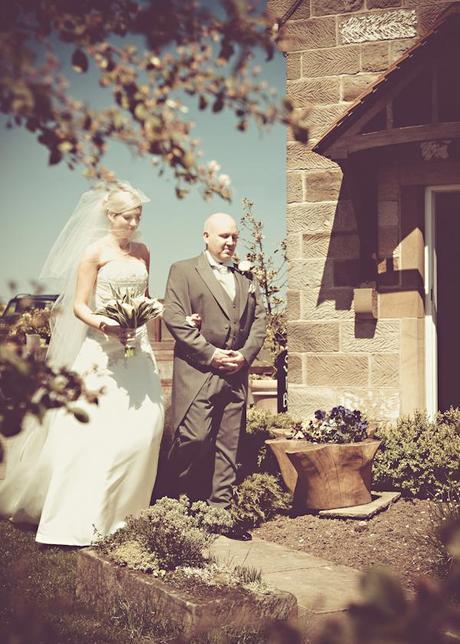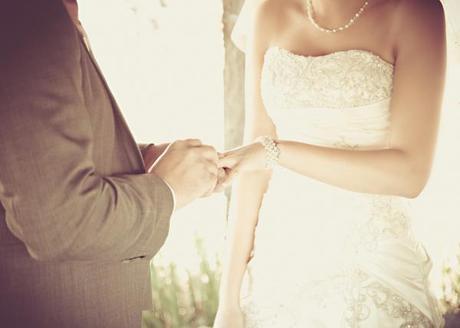 While guests arrived we had a String Quar­tet
CD
play­ing from the out­side speakers.
I (Jody) walked over the bridge to "Sway" by Bic Runga from Amer­i­can Pie (Amer­i­can Pie we have to admit is our favorite film of all time).
Once the impor­tant part was done we had all our favorite songs play­ing which ranged from "Show me love" By Robin S to "High" by The Light­house Fam­ily, while we signed the mar­riage cer­tifi­cate and were con­grat­u­lated by fam­ily and friends.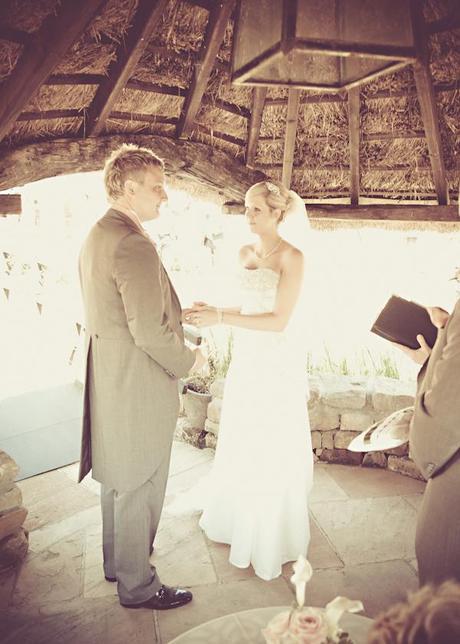 Wed­ding venue
The per­fectly located fam­ily run venue "The Sta­bles at Cross Butts Whitby"
Wed­ding pho­tog­ra­pher:
HBA

Photography.

Ben and Han­nah cap­tured our day per­fectly, the pic­tures show how much fun we had through­out the day. They are both full of great ideas and treated us like we had known them for years which added a great touch to the day.

They do some fan­tas­tic pack­ages, includ­ing not only pho­tog­ra­phy but a sax­o­phon­ist and DJ which really helped with the organ­i­sa­tion of our day. Look­ing for­ward to see­ing them again for my "Love The Dress" Shoot.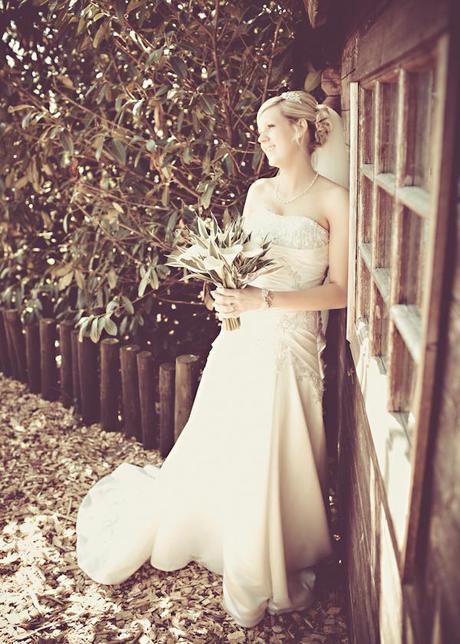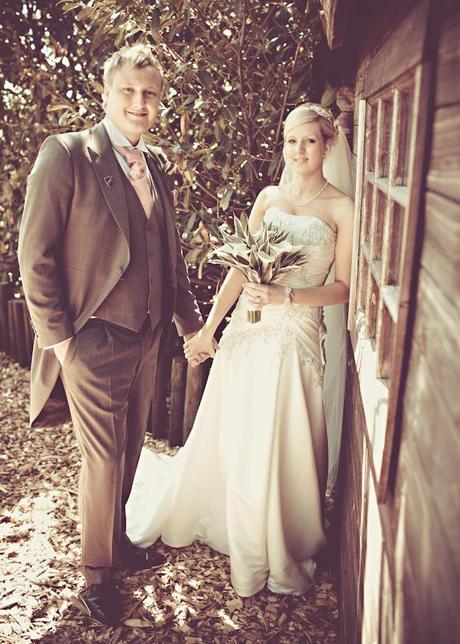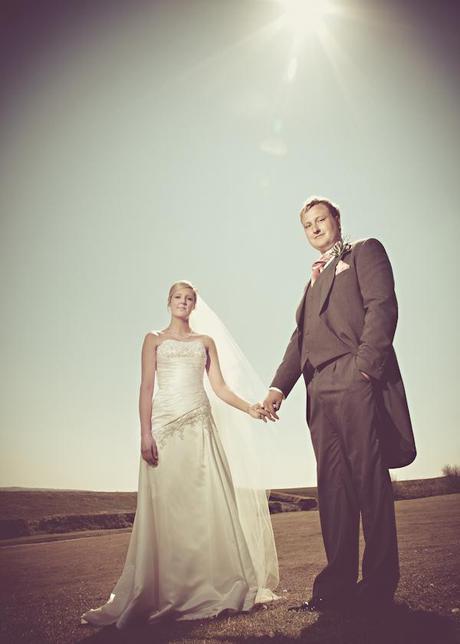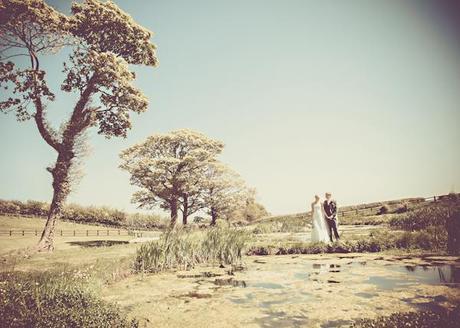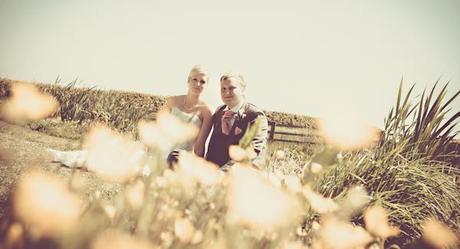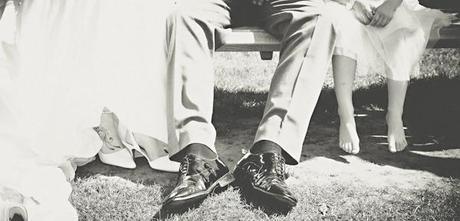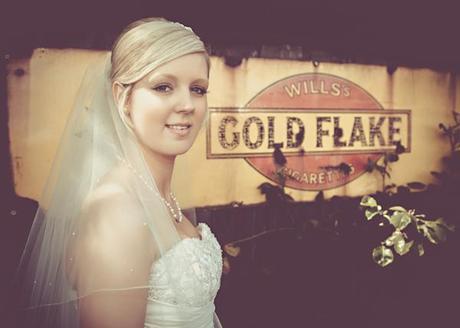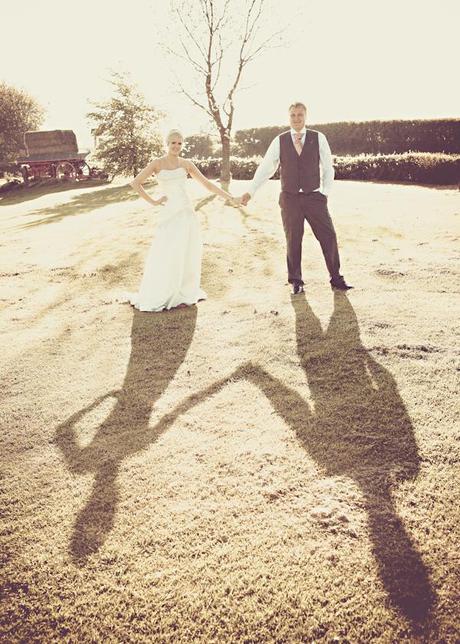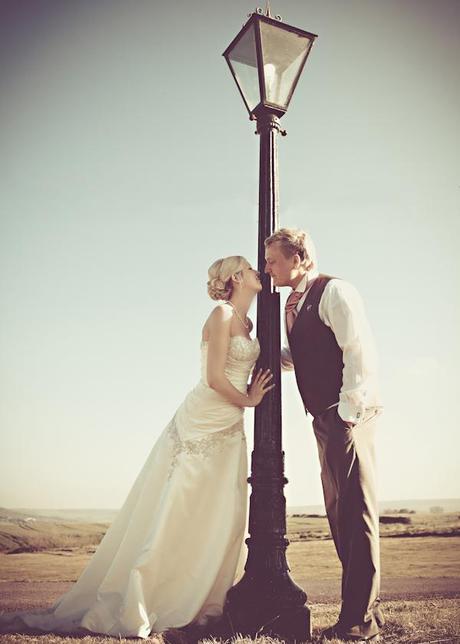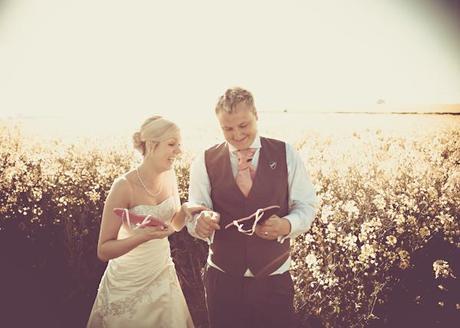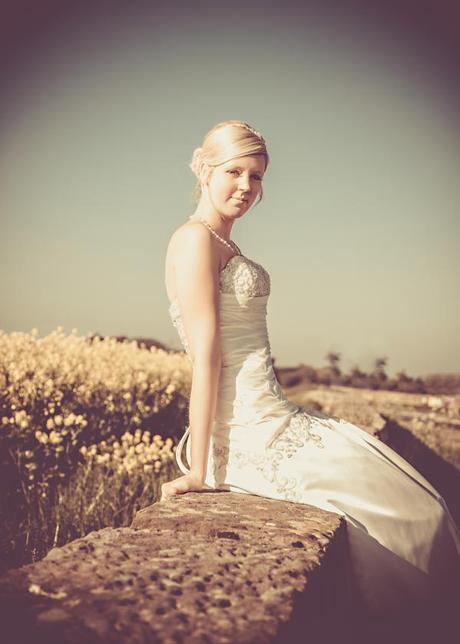 Rec­om­mended wed­ding suppliers: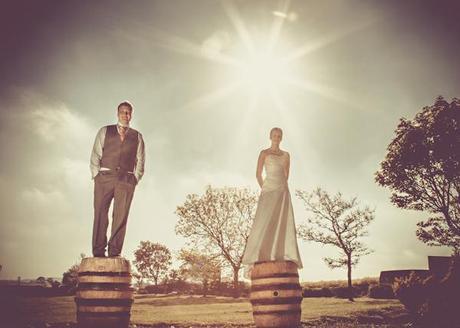 Wed­ding blog part two: com­ing up tomorrow!
More rus­tic wed­ding details and ideas from Jody and Richard are com­ing up on Eng­lish Wed­ding Blog tomor­row — come back in the morn­ing, at 11am, for gor­geous wed­ding ideas like this, and much, much more!…