Roses have been a choice for wedding flowers for centuries.  I like them because they come in a myriad of colors.  They are versatile and romantic, and they can be formal or informal.  Different colors have different meanings.  In Victorian times, bouquets of flowers were sent as a way to send a specific message to the receiver of them.  Roses were a primary flower in these bouquets.  Each color had a special meaning:
Red = love and romance
Pink = love, gratitude, and appreciation
Yellow = joy and friendship
White = innocence and purity
Orange = passion, enthusiasm, and desire
Lavender = enchantment, majesty, or love at first sight.
Jason and Nana's wedding was rose-themed.  The site of the ceremony was Rose Hill Wedding Chapel.  It's a beautiful little church, perfectly suited to a romantic wedding.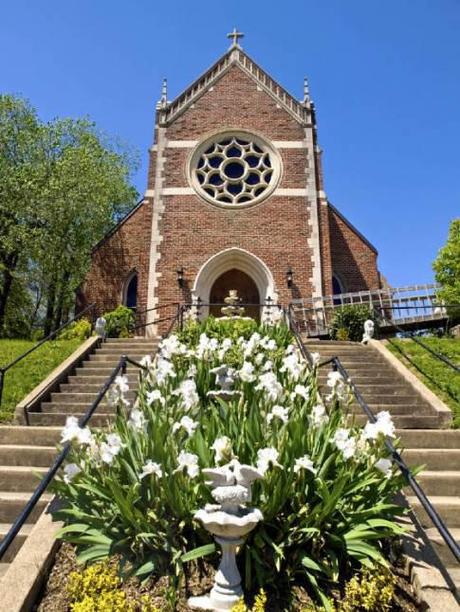 The inside is just as pretty as the outside, as you can see by this awesome photo of Jason and Nana, taken from the balcony of the chapel.  Gary Cable, Cable Photography, did a great job of capturing a special moment.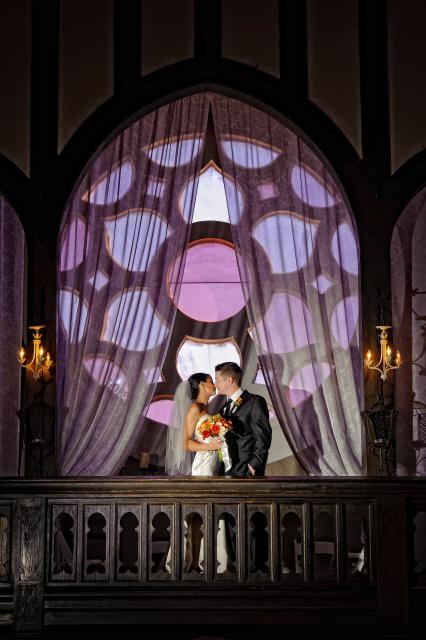 Nana's bouquet reflected her enthusiastic personality with its orange roses.  Mango calla lilies and white Bouvardia accented it.  It was a really beautiful bouquet, just like Nana!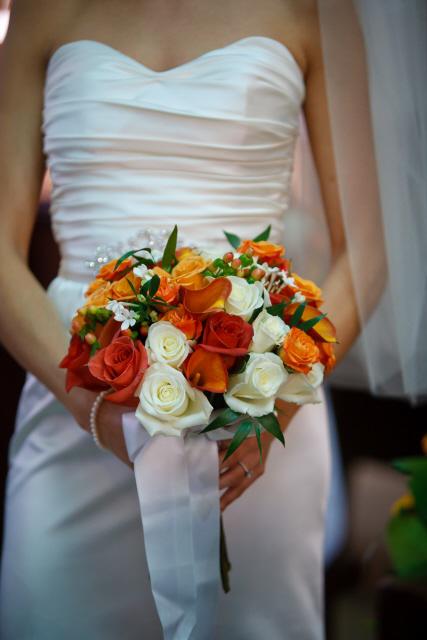 We added lots of flowers to the pews, and made urns full of roses and calla lilies for the altar.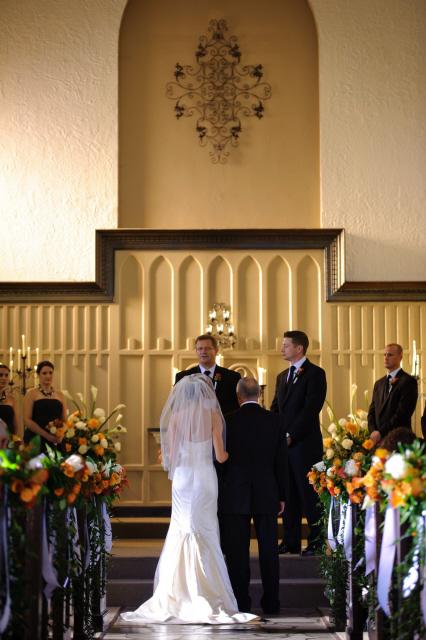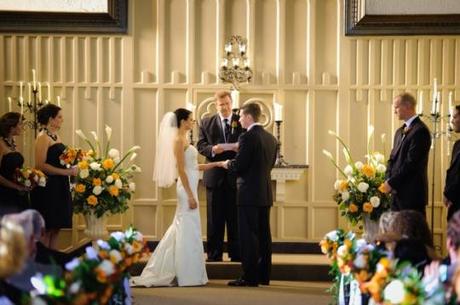 The reception was held at MeadowView Hotel and Conference Center.  The new ballroom was gorgeous!  Nana and Jason's colors went perfectly.  We added more color to the flowers by adding the romance and love of the red roses.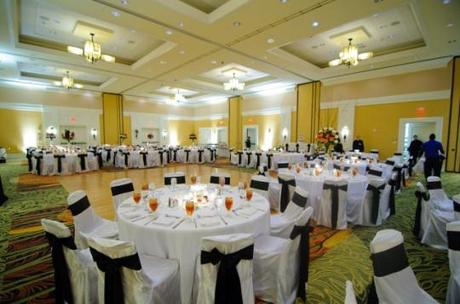 We designed the tall centerpieces to compliment each other.  One design was for the roses to move in a circle.  The other was for the roses to go in a vertical design.  What do you think of these designs?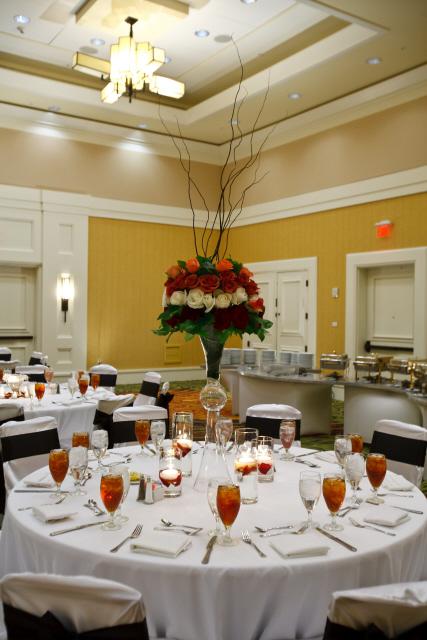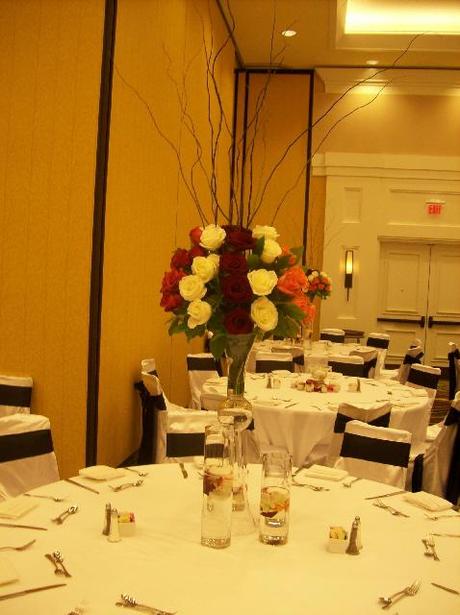 The wedding cake was pretty, too.  I wonder if it tasted as good as it looked?  I'll bet it did, because Marji Chambers from Cake Art made it!  The callas are made from icing.  Don't they look real?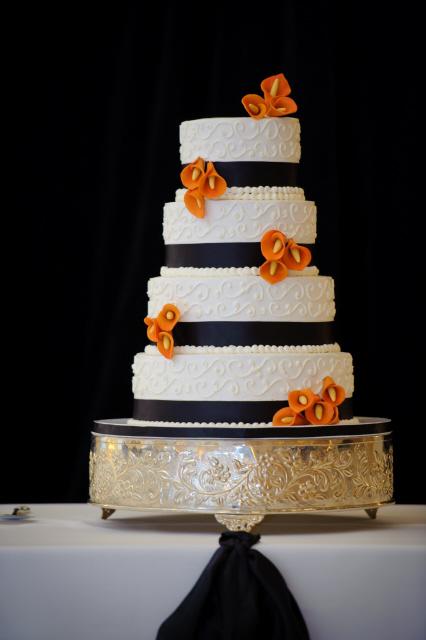 We wish Nana and Jason many years of happiness together.
To see more pictures of this wedding, go to Pamela's Event Design
Thanks for stopping by!
Pam Archer