When I was asked if Id like to review a product from the GHD range it was the equivalent of being asked if royalty could pop by for a cuppa....."Sure Ill get the nice China out".
As a teenager GHD were THE straighteners to own. There wasn't anything nearly as good available on the market. With polka straight hair all the range these were a must-have.I am fortunate to have 2 pairs of GHDs...one thick pair and one thin.(one were given to me from a friend to help me cope with my extensions!)6 years on the very same pair I still use. Talk about an investment!
My experience with GHD products is limited.Id had them used on my hair in the salon a couple of times and Id had a whirl with the flat iron oil and I thought it was OK.
The GHD Peacock range is b-e-a-utiful. Its deep and vibrant colours and I was impressed with the packaging when my product arrived.
A review that does stick in my mind is that of London Beauty Queen's GHD hairdryer review I really do like how GHD package their products so elegantly and who can forget their new ambassador Katy Perry's recent Add Campaign for GHD in which she looked amazing!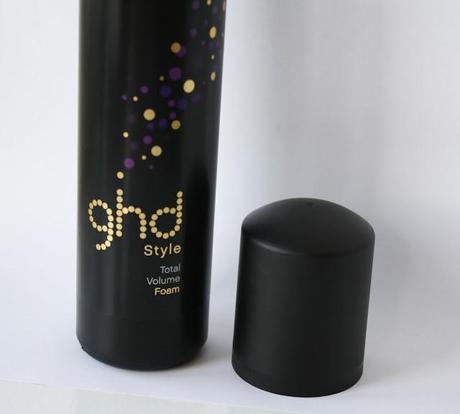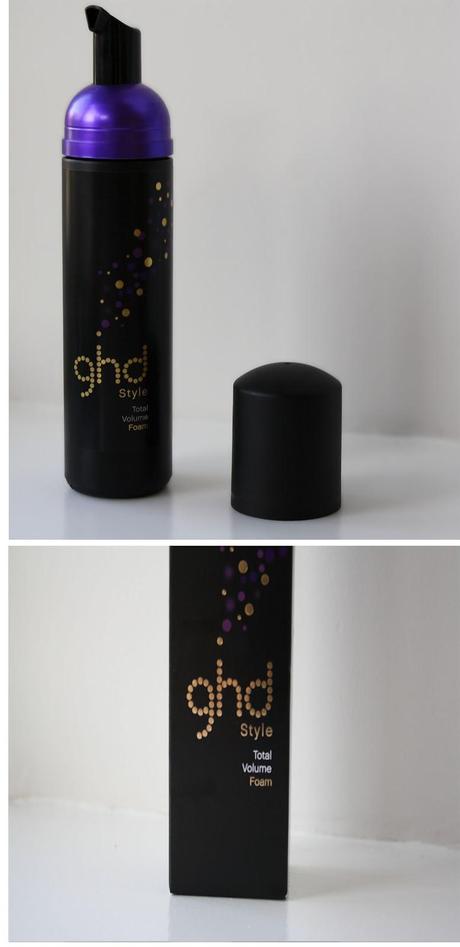 It was only when I took some pictures of this product I realised it looks a little like a fake tan product! I do adore the purple though...my favorite color.
The Low down: This is intended for blow drying to get that extra bit of volume. Either on dry or wet hair. The formula isn't sticky like most foams/mousse's and smells sophisticated. None of that wacky smell stuff that you get from Tigi (which I am partial toin bursts!).Because I have chemically straight treated extensions I find it difficult to get that promised oomph when my hairs straight with this product. But when Ive had my hair in hot rollers I really like the body this product can add to my hair..
Overall: It smells good, the packaging is sleek and sexy and I think it does help in adding volume- I think it'd work better in natural hair rather than extensions.It brushes out well.I wouldn't say this is a holy grail product but its a nice product to make you feel your hair is dressed for the occasion on a night out. If your after more volume its certainly a good product to try!
Next on my GHD wish list (after a hair dryer) is the GHD Final Shine Spray
You can view all of GHD's lusious products at:http://www.ghdhair.com
What are your favorite hair volume products?