If weddings were rainbows…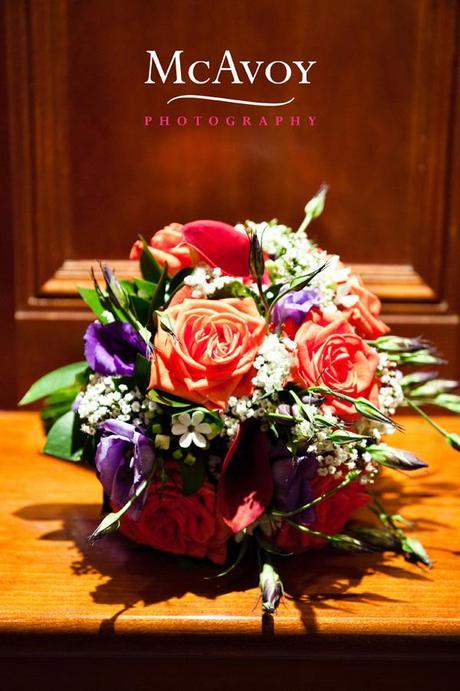 My friend and sponsor Jenny from McAvoy Photography got in touch to share this beautiful wedding with you on the English Wedding Blog. It's perfect: inspiring, beautiful and I love it for being an accessible wedding with gorgeous character through the colours and feelings the photos will show you.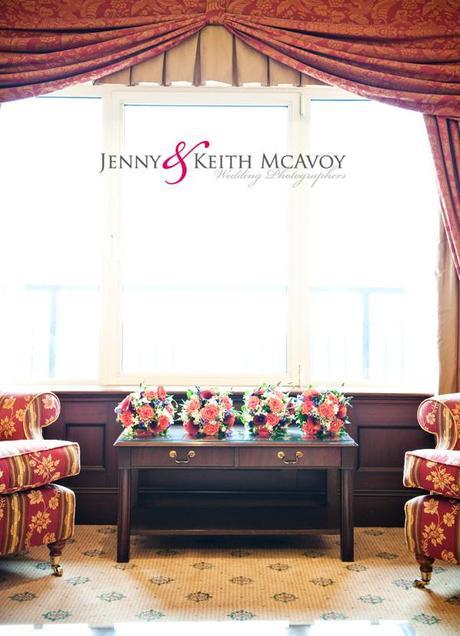 Bride Kate is a really beautiful girl – with natural make up, a fabulous up-do and lovely accessories, she really shines on her wedding day. And this is a wedding full of smiles – from Steve (looking fabulous in his top hat – I'm going through a real top hat phase!) to all the children who were a big part of this wedding day.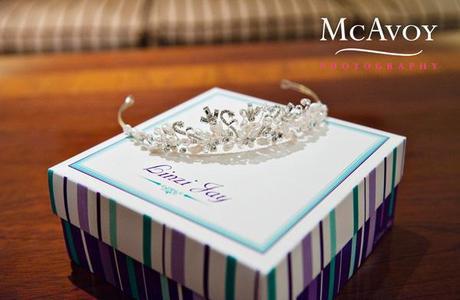 Kate's tiara came from Linzi Jay (find your nearest stockist), and looks pretty as anything sat atop this lampshade before the wedding!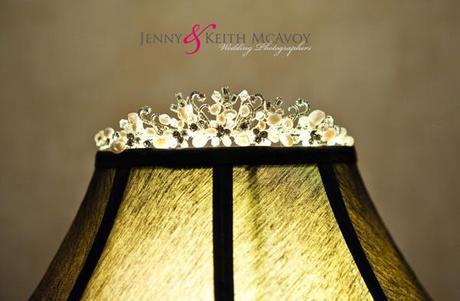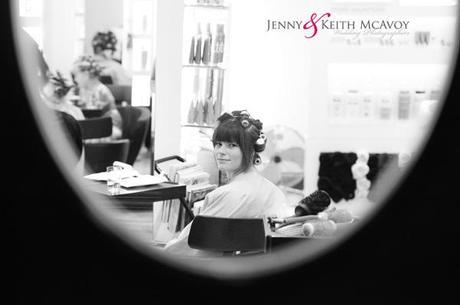 Kate looks absolutely radiant – I love her expression in this picture: quiet confidence. And those beautiful blue eyes…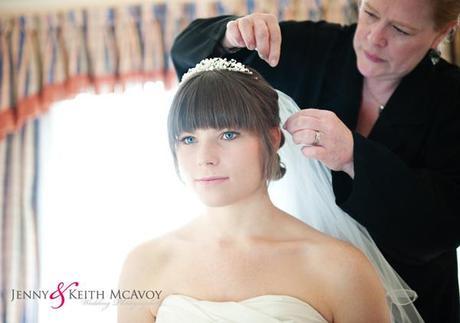 The wedding venue is The Manor House Hotel at the Celtic Manor resort near Newport, South Wales. It's a stunning venue with extensive grounds… especially if you include the golf course where the Ryder Cup was held in 2010!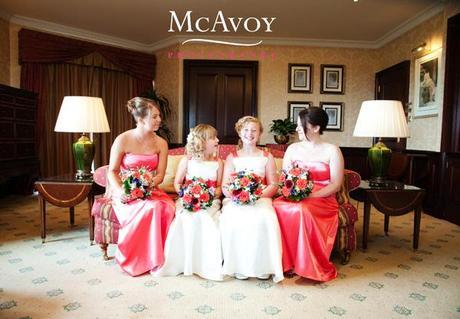 The bridesmaids are so pretty in coral and white – with their colourful bouquets to complete the bright and beautiful look! And bride Kate looks amazing – I love her hair with the tiara and pearl pins… such a beautiful bride.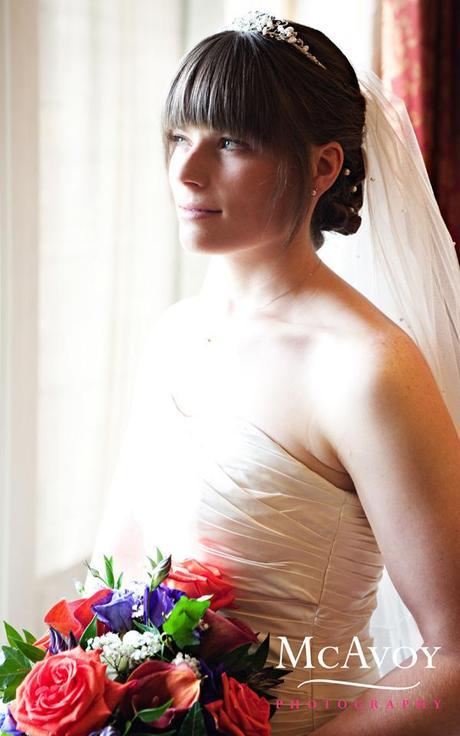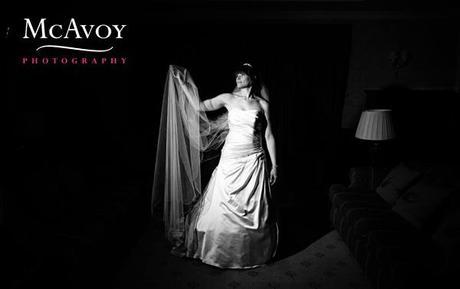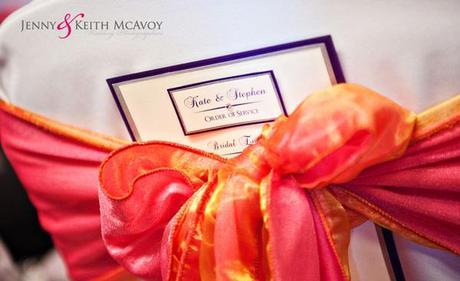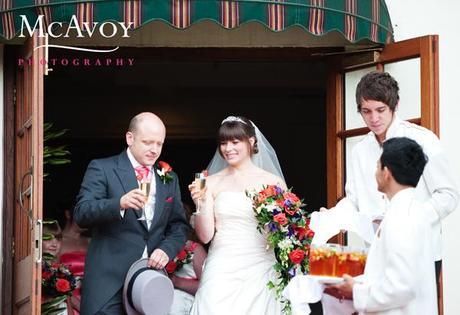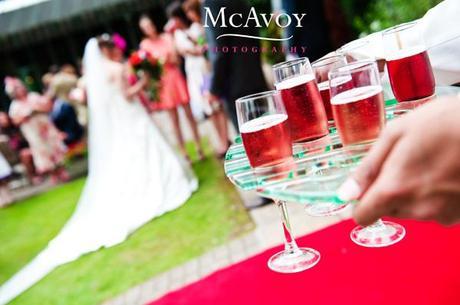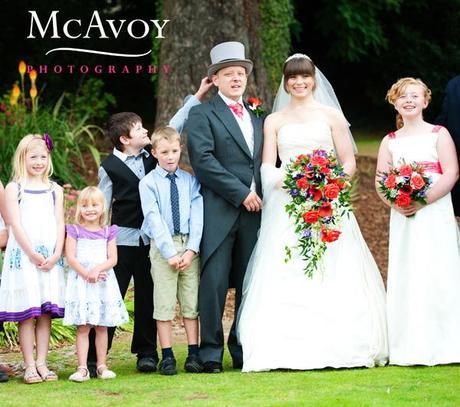 Children were a big part of the wedding day – and there are such cute moments in the pictures. This is one of my favourites but there are plenty more to see on the McAvoy Wedding Photography blog!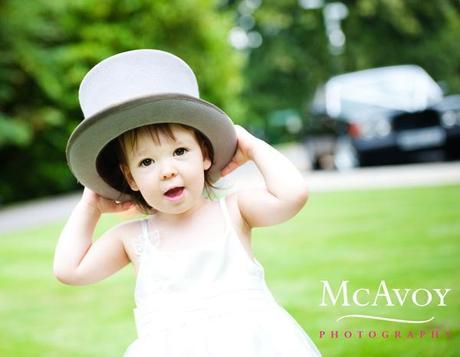 This picture sums up my love of top hats right now. How cute?!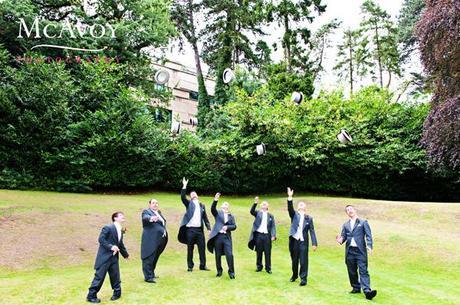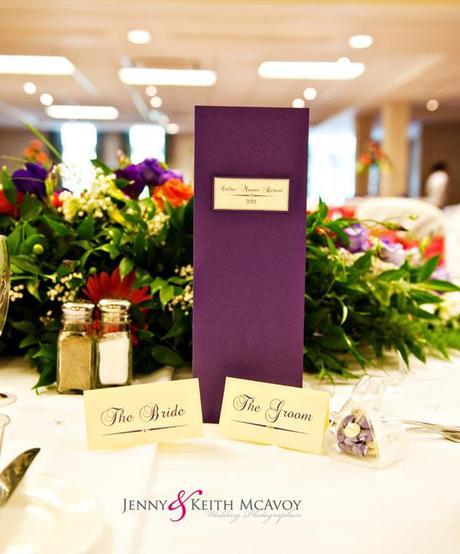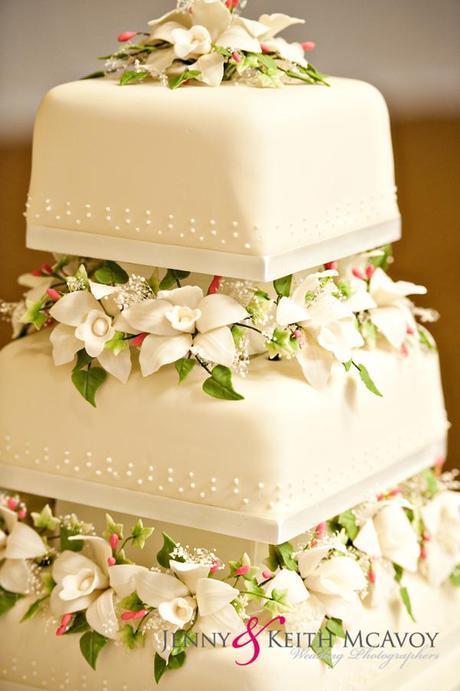 Look at the detail on this wedding cake! Beautifully crafted with sugarpaste orchids and ivy – I can't imagine the work involved in a creation like this.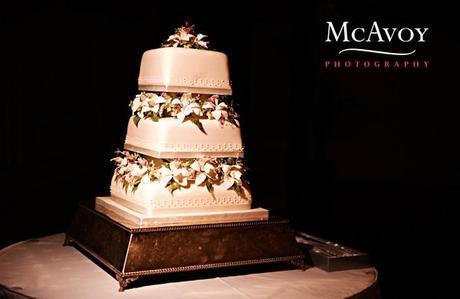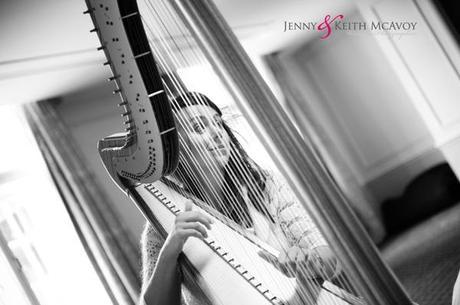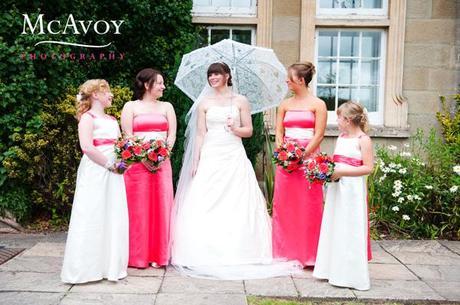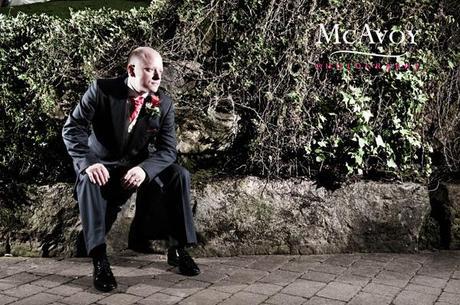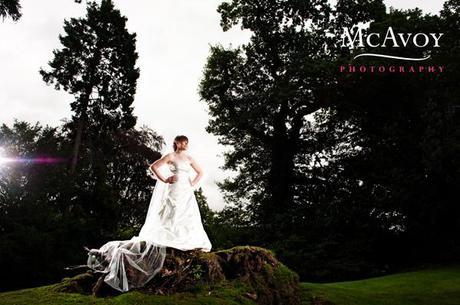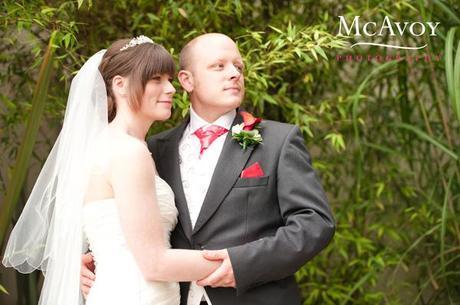 Some of these poses are becoming McAvoy Classics… the umbrellas, the guys around the grand piano… and I love them!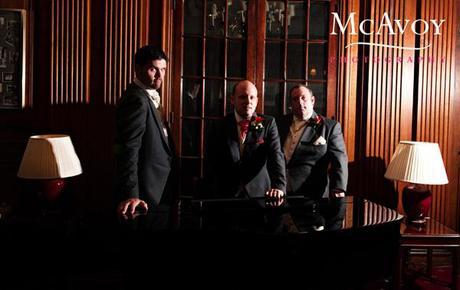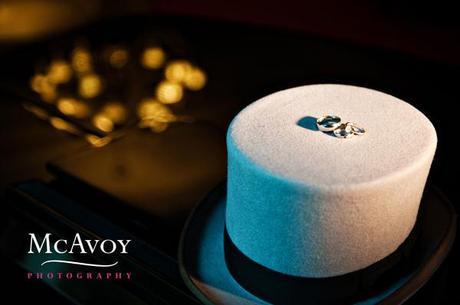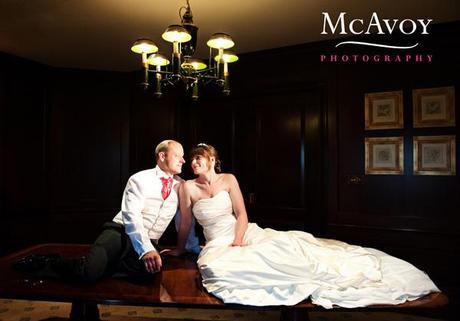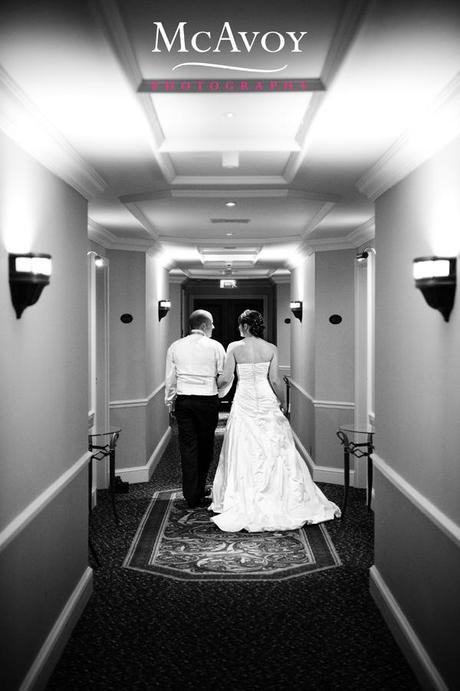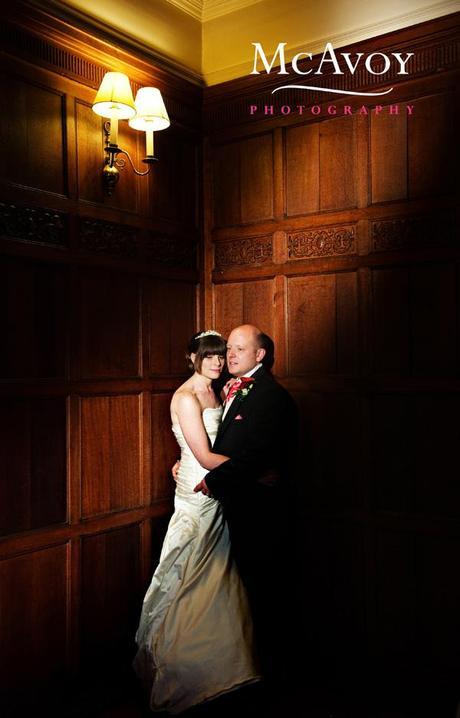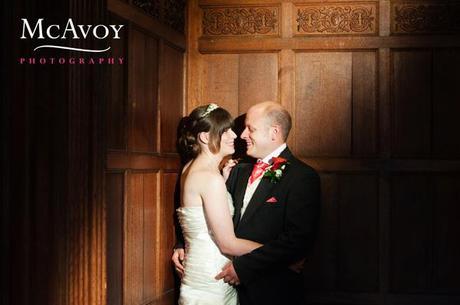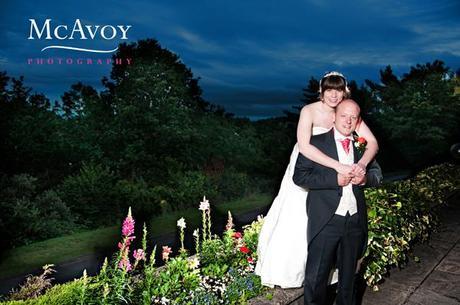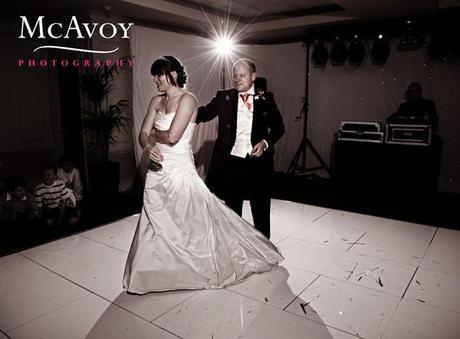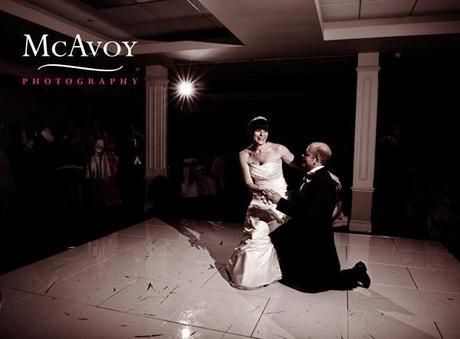 Congratulations to Kate and Steve – you make the loveliest couple and I wish you years and years of happiness together. Thank you to McAvoy Photography for sharing the images for the blog – there's more where they came from and if this rainbow of a wedding day has inspired you, you should really see the rest of Kate and Steve's images:
A wedding sneak peek: top hats and rollers
The wedding morning: rollers and roses!
The wedding ceremony and celebrations
Together forever…
Find out more about McAvoy Photography on The English Wedding Showcase or visit their wedding photography website at www.mcavoyphotography.co.uk