Thank you all for the lovely feedback on my Halloween Nail Art. This time, I've come up with a simpler, more wearable one which require no nail art tools.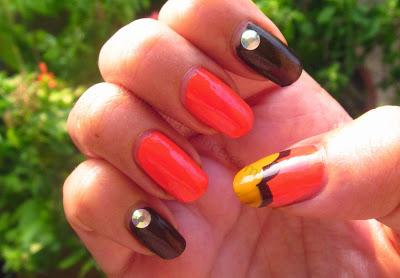 I painted my little and index fingers one coat (YES one coat!! this nail paint is amazing!) of Avon Nail Wear Pro+ Nail Enamel in Delux Chocolate and stuck a  bling-y stone (found it in my craft box!) on the nails.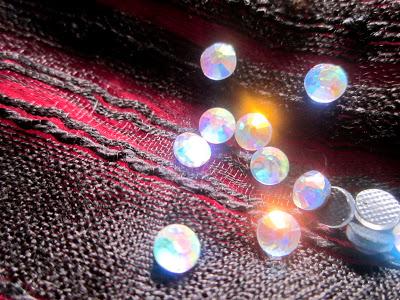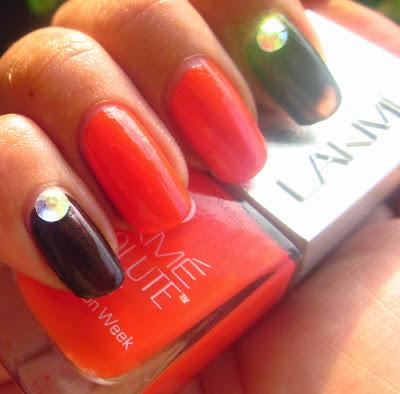 I painted two coats of Lakme Absolute Nail Tint in Red Chiffon on my middle and ring fingers and left it at that. The idea I started out with was to make it easy and simple and doable at the last minute.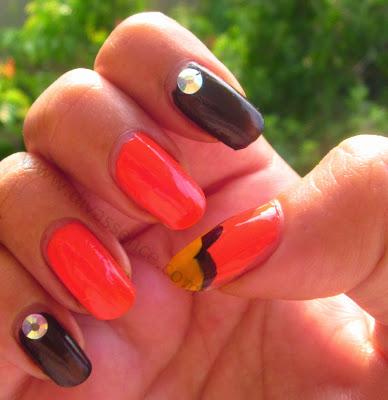 The thumb is a "cloud manicure" (No idea why this design is called a cloud!!). I painted my nail using Lakme Absolute Nail Tint in Red Chiffon and then with the other two colors I painted three strokes (using the brush that comes with the nail paint) in a descending order. First I started off with the Avon Nail Wear Pro+ Nail Enamel in Delux Chocolate and then once that dried, I did the same with Lakme Absolute Nail Tint in Orange Squash . Voila! This is really simple and I wouldn't be surprised if I replicate this for Diwali!! :D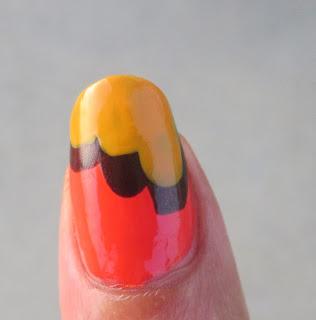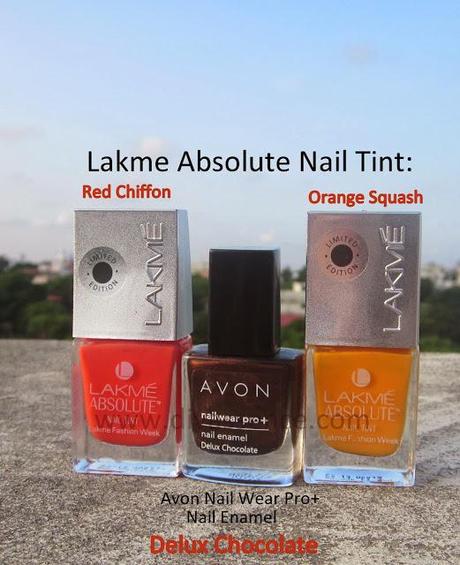 dex
Now that I'm done with my Halloween Nail Art posts, its time to move over to posts related to the festive season! Get ready to be bombarded! :D