By Ghayathri
Hello everyone!
Hope everyone is fine :) This week seemed a very lengthy one for me, its just Wednesday, urgh! Anyway enough of cribbing, let me show you something to brighten up your Wednesday: a deep pink glossy lipstick named Scarlet! This one is very different from mauve delight, of the same range. Read on to know more.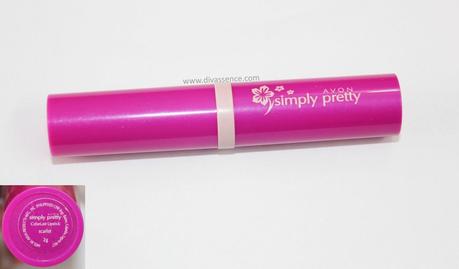 What is it?
A deep pink with slight red undertones
Price and Quantity:
 229 INR for 2g
What the company claims:
Get velvety color that lasts long, stays fresh and keeps lips soft and moisturized
Gentle, long-lasting lipstick with anti-oxidants and SPF 12 UVA/UVB
Lasts upto 4 hours
Transfer resistant
You may also like reading: Avon Simply Pretty ColorLast Lipstick in Mauve Delight: Review, Swatches, LOTD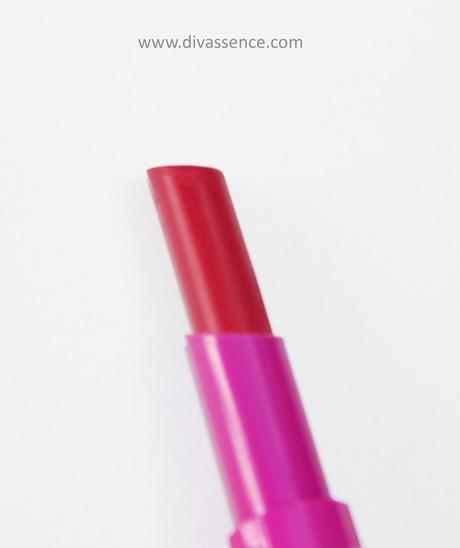 Ingredients: 
Not mentioned
Packaging: 
I have already described the packaging details in my review of mauve delight so keeping it short: it comes in a sleek, bright pink packaging which is travel friendly but looks a bit cheap (that's just a personal opinion!! :P)
Shade:
 The shade is a deep pink with red undertones. It is one of those shades which would look lovely on all skintones. This is not a shade suitable for office but would go well for parties and with ethnic outfits.
You may also like reading: Avon Simply Pretty BB Cream: N*de: Review/Swatch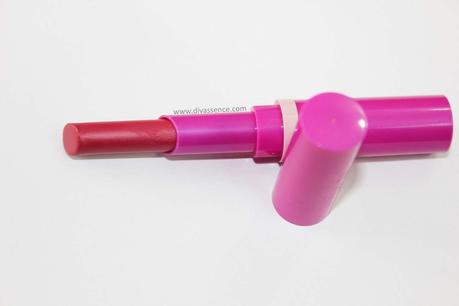 Texture/Finish:
 It is very creamy to apply, melts like butter on the lips but unlike mauve delight which has a semi-matte finish, this one gives a shiny, creamy finish which I love. And unlike mauve delight, this doesn't settle into fine lines either, so yay!
How is it best applied?
 This does not dry out my lips but still I would advise you to prep your lips before application, just to make sure that it looks good.
You may also like reading: Avon Simply Pretty Colorlast Lipstick in Plumberry: Review/Swatch/LOTD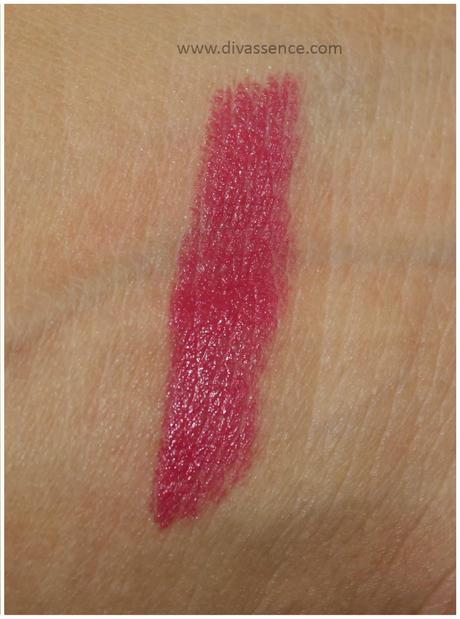 Pigmentation:
 It is very well pigmented, gives an opaque coverage to my pigmented lips in a single swipe! It stains lips too, slightly.
Staying Power:
 Stays for 4+ hours (yes, it exceeded my expectations and the claim made by the company). But since it is creamy, it might not survive a meal.
You may also like reading: Avon Glazewear Silky Shine Lipstick in Glam Red: Review/Swatch/LOTD

Pros:
Pretty shade!
Creamy application
Staying power - pretty impressive!
Small quantity, which means I can finish this off and grab some more :)
Does not dry out lips
Affordable
Cons:
Availability
No ingredients list
Rating:
 4/5
Final Word:
 I recommend this shade to everyone, it is a great party wear shade and will look flattering on all skintones :)